---
If you've been following the conference or college basketball in general, you've probably heard about UCLA being the only Pac-12 team to reach the Final Four in the last 15 years. It's been beaten to death by analysts and fans. If you're tired of hearing it, good news: this could be the year that it ends. Several teams are loaded with athletic swingmen, sharp-shooting guards, and skilled big men.
Let's now get some predictions going on how well will these west coast teams do this season. Read on!
---
Cash In on the Best Online Sportsbook Offers Now at TopBet!
---
2016-17 NCAA Season PAC-12 Conference Preview
**view our odds and lines for the 2016-17 NCAA Men's Basketball Championship futures here
Oregon Ducks
2015 Record: 16-2
Predicted Record: 15-3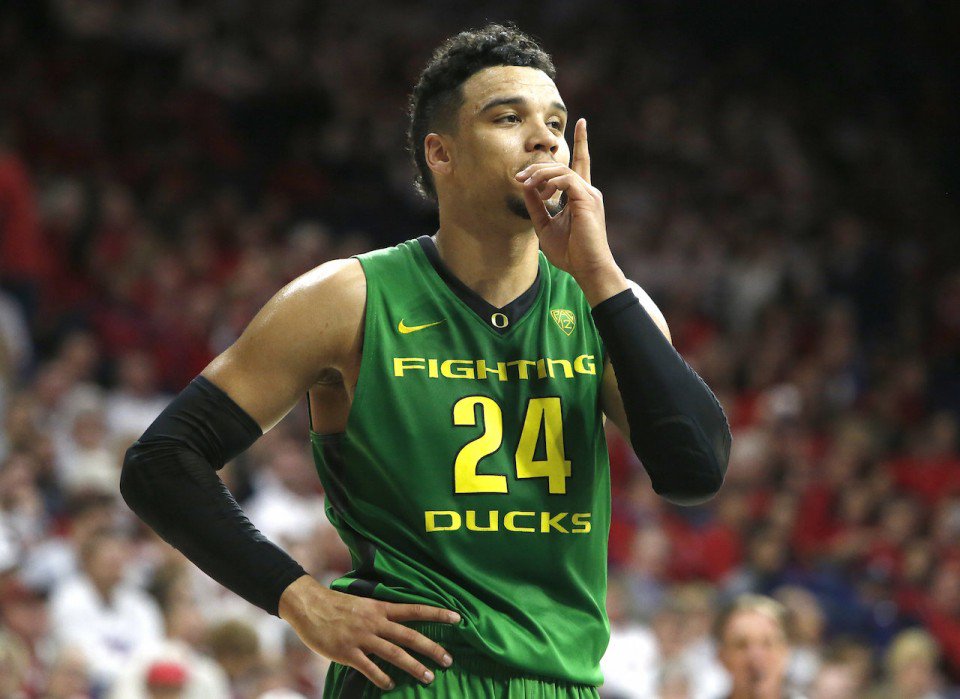 It's all about Dillon Brooks' health right now. If he can stay healthy, the Ducks should be in a position to be as good as last year, or even better.
Their two PGs, Dylan Ennis and Casey Benson, who are splitting playmaking duties, can be valuable to the direction of the offense. In the paint, they still have Chris Boucher, a stretch four that can be an effective defensive player. Look for him to have a larger role this season.
Arizona Wildcats
2015 Record: 12-6
Predicted Record: 13-5
Sharp-shooter Gabe York and double-double guy Ryan Anderson are now gone, but as long as Alonzo Trier has no eligibility issues, the Wildcats will be pretty competitive in the Pac-12. Expect Trier to average points in the high teens and be named as an All-Pac12 member. Also projected to produce big are their trio of key recruits – Kobi Simmons, Rawle Adkins, and Lauri Markkanen.
They should still be strong contenders for the conference championship.
UCLA Bruins
2015 Record: 6-12
Predicted Record: 11-7
The Bruins are projected to have a "showtime" style of offense this season. Dynamic seniors Isaac Hamilton and Bryce Alford will likely be leading the team in scoring. They'll be joined by five-star recruit Lonzo Ball and his playmaking abilities, he's one of the most anticipated freshmen this year. Other key freshman, T.J. Leaf, will be the team's new man on the paint, joining junior Thomas Welsh.
Ike Anibogu, meanwhile, the lower-rated player (60th) out of UCLA's class of 2016 star recruits, will try to find his way in the team's rotation.
California Golden Bears
2015 Record: 12-6
Predicted Record: 11-7
Cal is pure size. This team can punish anyone in the conference with their defense in the paint, led by Kameron Rooks, Kingsley Okoro, and future NBA first-rounder Ivan Rabb. All three have a towering height of 6'11 and taller.
Columbia transferee Grant Mullins can be great for the bigs. He's a true point guard that should be able to create a lot of opportunities for the front and back court.
USC Trojans
2015 Record: 9-9
Predicted Record: 10-8
We could see some improvement from the Trojans this year, as all of their key guys in the rotation will be returning. However, when you compare what they have to what the other teams have, it might be hard to see them matching up well.
Jordan McLaughlin and Elijah Stewart will continue being the duo in the back court, while sophomores Bennie Boatwright and Chimezie Metu should be able to have an increased production in points and rebounds.
Hometown kid and four-star guard Jonah Matthews, rated 79th in ESPN's top high school prospects, is USC's most prized freshman. He'll look to boost the team's outside shooting.
Utah Utes
2015 Record: 13-5
Predicted Record: 8-10
Utah survived the departure of big guard Delon Wright last year really well, maintaining their 2014 conference record of 13-5. This year, however, the loss is different. Jakob Poetl, who's now a Toronto Raptor with Wright, was everything to the Utes. The seven-foot forward led everyone in the team in points, rebounds, and blocked shots, as well as field goal percentage (among starters only).
Power forward Kyle Kuzma will have the task of being the team's offense and defense facilitator. He should be able to average points in the mid teens and about 6-8 rebounds per game, but we don't see Utah going far this season.
The team has again failed to grab a single top 100 recruit, and it puts the Utes' future in a bit concerning position.
Colorado Buffaloes
2015 Record: 10-8
Predicted Record: 7-11
Colorado is another team that'll try to endure a departure, as star player Josh Scott has graduated and turned pro. In making up for the loss, expect George King, a surprise contributor last year, to receive a ton of freedom on offense. Look for him to average points in the high teens.
Seniors Xavier Johnson and guard Josh Fortune will also get their good share of shots. Johnson, the Buffaloes' do-it-all forward, will be returning from an achilles injury, and he may provide a spark in the team's morale.
Washington Huskies
2015 Record: 9-9
Predicted Record: 7-11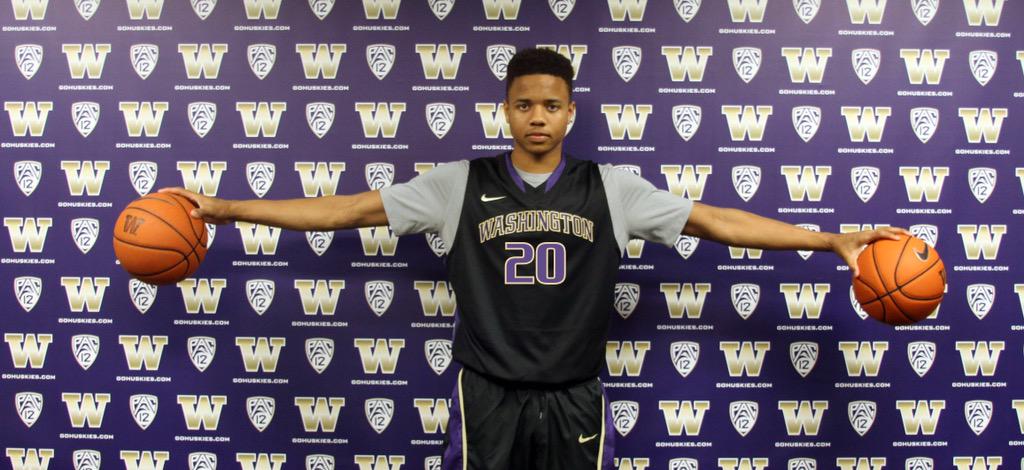 The Huskies will be led by five-star recruit Markelle Fultz. The point guard is deemed to lead the team in scoring and assists, and maybe even one of the team's top three rebounders. Sophomore guards David Crisp and Dominic Green, who both had a great showing as a freshman last year, should be able to help Fultz as an offense facilitator.
As for their presence in the paint, it'll still be about Noah Dickerson and Malik Dime. The two bigs could have identical numbers this season, with 9-11 points and 6-8 rebounds per game.
Stanford Cardinal
2015 Record: 8-10
Predicted Record: 6-12
The Stanford Cardinal had one of the most stagnant offenses in the nation last year, ranking 259th overall with a 60.5 average. There's no way but up after that, and they should see some improvement in scoring under new coach Jerod Haase, who stirred a good offensive system while he was at Alabama-Birmingham.
Look for Reid Travis, Dorian Pickens, and Michael Humphrey to be the three leading scorers, and average points in the low teens.
Arizona State Sun Devils
2015 Record: 5-13
Predicted Record: 6-12
With head coach Bobby Hurley having an underachieving season last year, he brought in point guard Shannon Evans, one of his key players in Buffalo. Evans, whose playing style is similar to Hurley when he was at Duke, will look to improve the playmaking and shooting abilities of the Sun Devils.
The team will also have the scoring of Tra Holder, who'll probably be converting to a two-guard position, and senior forward Obinna Oleka.
Holder and Evans sounds exciting for a back court tandem, but it's hard to see them leading the team to a much-better conference record.
Oregon State Beavers
2015 Record: 9-9
Predicted Record: 5-13
With the Glove's son, Gary Payton II, moving on to the NBA, guard Stevie Thompson is bound to have a more productive year. Look for the sophomore to net 17-19 points per game this season. Tres Tinkle, a hard-nosed forward that can shoot jumpers, will be Thompson's number one partner in offense.
Not much is expected from the Beavers, though. They'll be at the bottom half of the Pac-12 standings once again.
Washington State Cougars
2015 Record: 9-9
Predicted Record: 3-15
For the second straight year, we might be looking at the Cougars as the worst Pac-12 team record-wise by season's end.
Senior power forward Josh Hawkinson is a double-double machine, and he'll continue being the team's best player, but outside point guard Ike Iroegbu, he doesn't have much help on both sides of the floor. In fact, it is projected that the two will be the Cougars' only players to average in double figures this year.
Create a betting account now to start placing stakes already even before the men's college basketball season tips off!

1,750 total views, 1 views today
Comments
comments