---
Most Recent Articles
---
2017 MLB National League Wild Card Race Update
Colorado Rockies (64-49)
ODDS TO WIN THE WORLD SERIES: +3,000
WHY THEY CAN EARN A WILDCARD SPOT: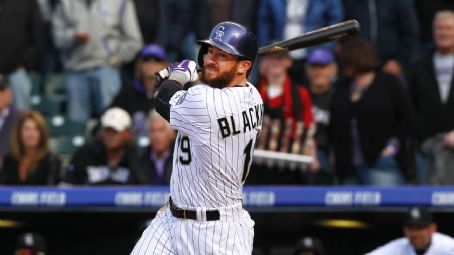 The Rockies are all about the offense. With a batting core that has Nolan Arenado, Charlie Blackmon, Mark Reynolds, DJ Lemahieu, and Trevor Story, they are quite equipped to smash away inning after inning – three of the five are either hitting above .300 or have blasted 20-plus home runs on the season. They push the team to be top three in hits, RBIs, runs, and batting average.
New catcher Jonathan Lucroy, who's known for his balanced play offensively and defensively, is an intriguing addition, but bringing in a veteran relief pitcher like Pat Neshek was the Rockies' key move at the trade deadline. The 36-year-old has a 1.12 ERA in 40.1 innings this season with the Philadelphia Phillies, and he should be able to help Colorado's suspect defense.
Arizona Diamondbacks (63-48)
ODDS TO WIN THE WORLD SERIES: +3,000
WHY THEY CAN EARN A WILDCARD SPOT:
As one of the few teams to not have any glaring weakness, it's a given that any acquisition of a solid player should – at the very least – be a good move.
That's what exactly happened to the D-Backs. The man they acquired, JD Martinez, who they got from the Detroit Tigers, is appearing to be such a fit. The seven-year pro has now registered six homers and 12 RBIs – and he's just 15 games in!
Martinez will obviously slow down at some point – and he's probably a quick replacement for the injured Chris Owings (hand). Still, him entering a unit that already has efficient hitters such as Owings, Paul Goldschmidt, and Jake Lamb, among others, is going to do good things on the parties involved.
Their defense is also just as good, as they are inside the top five in hits allowed, runs allowed, and ERA.
Milwaukee Brewers (60-55)
ODDS TO WIN THE WORLD SERIES: +4,000
WHY THEY CAN EARN A WILDCARD SPOT:
"Wild card" is indeed a word that greatly describes the Brewers. It's either they are lightning opponents up or they are the ones getting lit up.
That unpredictability, however, is one of the things that make the team a good consideration for a playoff berth. Once Ryan Braun, Eric Thames, Domingo Santana, and Travis Shaw get it going, particularly in their batter-friendly home field (Miller Park) which they are also quite familiar with, they can go toe-to-toe with the league's best.
Under-the-radar guys like Keon Broxton, Hernan Perez, and Orlando Acia, who have all contributed well this season, are also key players to watch out for.
Another reason to believe that the Brewers can do it is the strength of schedule, as ESPN rates them as having the third-easiest schedule in the MLB (first among all wild card teams).
St. Louis Cardinals (57-56)
ODDS TO WIN THE WORLD SERIES: +5,000
WHY THEY CAN EARN A WILDCARD SPOT:
The Cardinals are in for a tough grind, as they are the bottom of the wild card race. However, because they are a good defensive team – top six in ERA and runs allowed – there's reason to believe that they can stay competitive in the weeks to come.
It's also good that they are currently riding a four-game winning streak – the longest out of all wild card teams in the league – with their supposed-to-be-satisfactory offense scoring 10 or more runs in each contest.
The defense has always been present, so if they can be consistently productive on offense, a place in the postseason can be definitely punched in.
Create a betting account now, and win big from all the intense baseball action!

1,808 total views, 1 views today
Comments
comments