The 2020 NBA Slam Dunk Contest should be fun. All but one of the participants have been in one before, with Pat Connaughton being the only "rookie." Aaron Gordon will look to get his first dunk title in three tries, while Jones returns for his second attempt. Then there's Dwight Howard, who's the oldest of the bunch, but the biggest and the only one among them who can say he knows what it feels like to win the event.
Click here to make your NBA All-Star Weekend picks

Betting Preview for the NBA All Star Weekend AT&T Slam Dunk Contest on February 15 2020
Where: United Center, Chicago
When: Saturday, Feb. 15, 2020, 8 PM ET
Line: View 2020 NBA Slam Dunk Contest odds
TV Broadcast: TNT
---
Aaron Gordon (+125)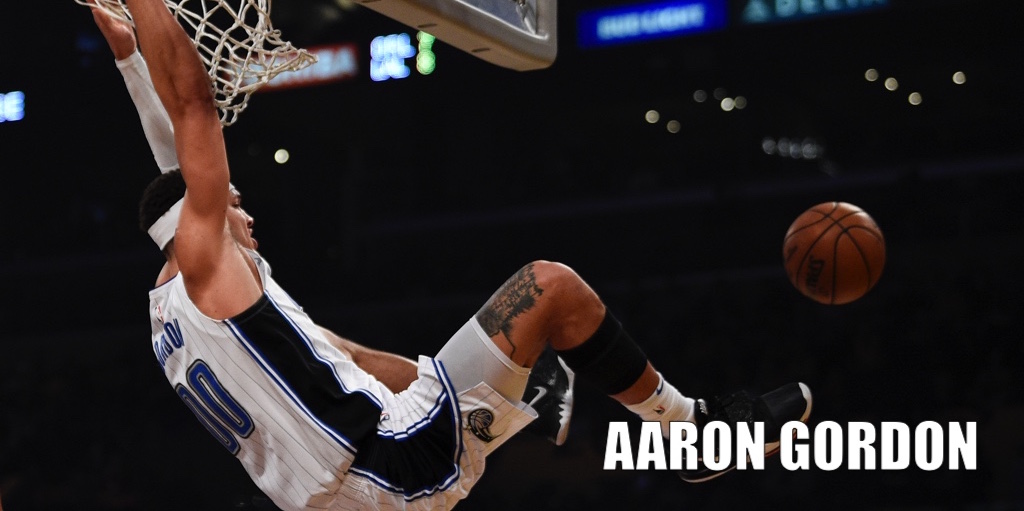 Gordon is arguably the best NBA Slam Dunk contest competitor never to win the event, and that's mostly because of his performance in the now legendary 2016 edition of the event in which he went toe to toe with eventual champion Zach LaVine. To this day, not a few people think that Gordon had shown enough blend of power, athleticism, and creativity to beat LaVine – or at least have a share of the title, as a co-winner. Gordon returned to the contest in 2017, but lost to Glen Robinson III. Gordon is still just 24 years old, so certainly he has his springs at their peak condition. He can also be considered a veteran of the event, so the pressure and the bright lights shouldn't be as much of a problem for him as most of the other competitors.
Derrick Jones Jr (+225)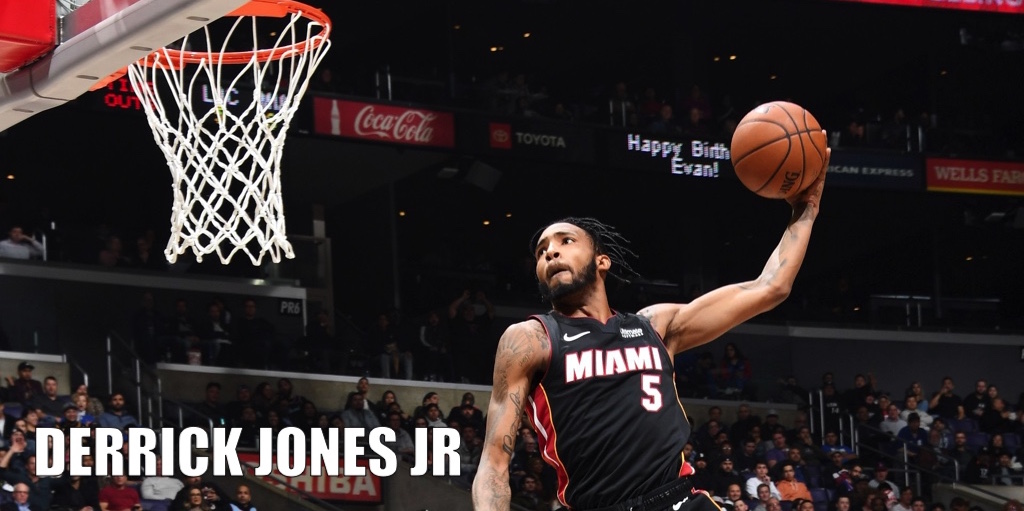 Thank God, Jones had accepted the invitation to join the 2020 NBA Slam Dunk Contest. Jones is not an exceptional player by any means. The Miami Heat forward is averaging mediocre numbers of 8.9 points and 4.3 rebounds per game, as of this writing, but when it comes to yamming the ball down the rim, there aren't a lot who could do it as viscerally majestic as Jones. Jone can literally jump high enough for his head to hit the rim. This will be Jones' second go in the event, as he finished runner-up to Robinson in 2017.
Pat Connaughton (+450)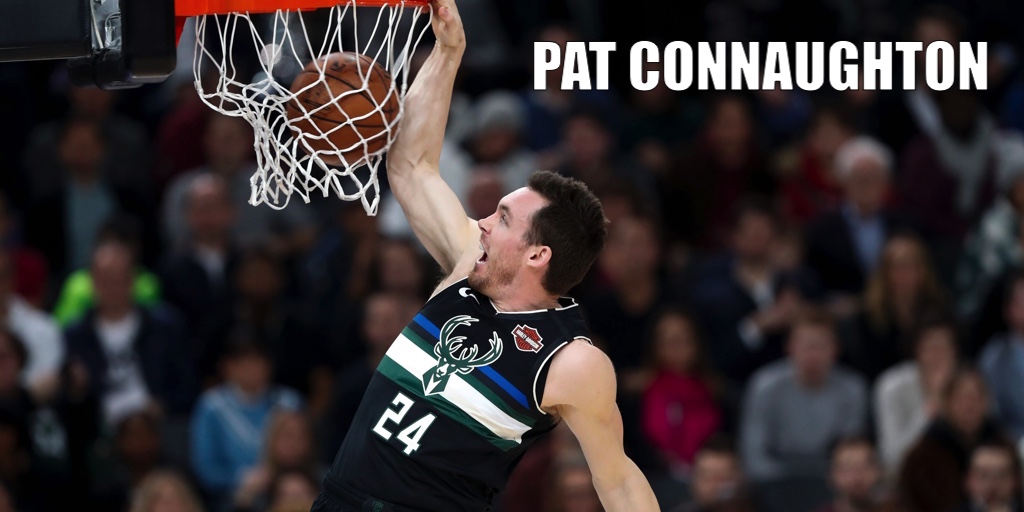 Connaughton is ready to show the world he deserves to be in this weekend's slam dunk contest. Sure, there are folks scratching their heads why they'll be watching Connaughton instead of, say, Ja Morant, but those are the same people who don't realize that the Milwaukee Bucks forward is an athletic freak himself. In fact, Connaughton is a two-sport star, having been drafted by the Baltimore Orioles in the fourth round of the 2014 MLB Draft. Still, watch the Milwaukee Bucks highlight reel for Connaughton below – do you think there's enough juice on his dunks to justify inclusion in this year's event? Yeah, us neither.
Dwight Howard (+600)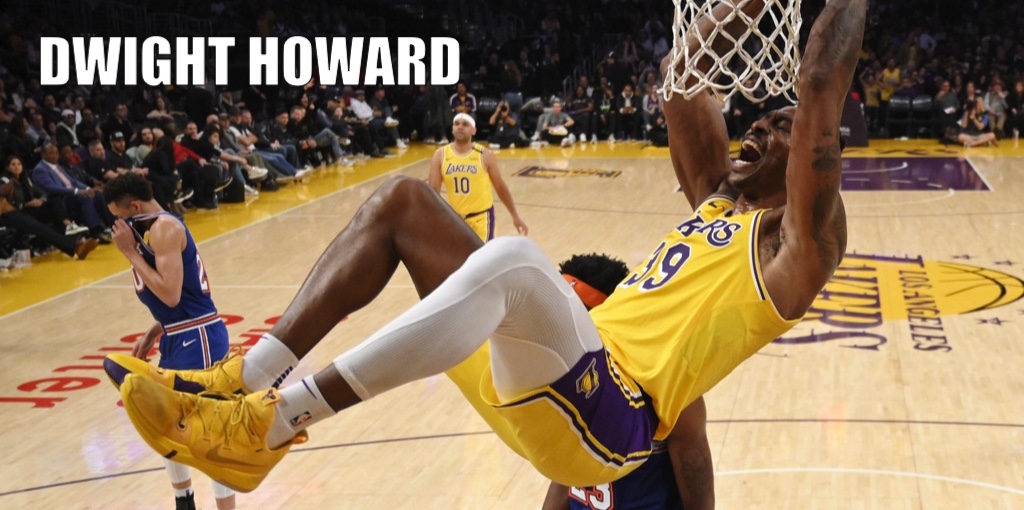 Welcome back, Dwight! Howard is returning to the contest 11 years since he last appeared in one. Howard is a former champion, topping the field in 2008 before losing in the 2009 NBA Slam Dunk Contest. The Los Angeles Lakers big man is now 34 years old, and his prime is clearly behind him,  but some gimmicks plus the nostalgia he'd be bringing will surely lift his chances to win the contest this year.
---
Writer's Prediction – Dwight Howard
Gordon should win by default BUT his risk-taking attempts will cost him. Meanwhile, Dwight Howard will bring the gimmicks and play it safe, allowing the judges to get sentimental on the vet and give him the win. Sad, but true.
Click here to make your NBA All Star Weekend picks

882 total views, 1 views today
Comments
comments