---
Only one automatic berth into the Championship 4 of the Sprint Cup Series remains as we get set for another intense showdown at Phoenix International Raceway this Sunday for the Can-Am 500.
Which of NASCAR's elite drivers will prevail victorious and punch their ticket into the final stretch at Homestead? Let's find out below.
---
Cash In on the Best Online Sportsbook Offers Now at TopBet!
---
2016 Can-Am 500 Betting Preview
Favorites
Kevin Harvick
He's been in this position before, and it's highly possible that he does it again.
Kevin Harvick enters this week's race well-behind the rest of the pack in the drivers' standings. However, if there's one track that the former Sprint Cup Champion is an odds-on favorite to win at on a constant basis, it would be at Phoenix International Raceway. He has eight career wins on this week's track, having won in six of his last eight starts all the more.
One of Harvick's victories at PIR came just this past March, and he also won here in 2014 to qualify for the Championship 4. That year, by the way, happened to be same year that he won his first and only Sprint Cup title.
Joey Logano
Since making his debut in the Sprint Cup Series, Joey Logano has looked more and more like the future star of NASCAR. However, he has yet to cross the checkered flag at Phoenix.
The Team Penske standout is no slouch on the track at all; he has five top-10 finishes in his last seven starts at PIR. What's even better is that Logano's entering this week's race with top-10 finishes in his last four appearances. Three of them were podium finishes, including a massive win at Talladega in October.
Denny Hamlin
Like what Harvick would attest, desperation could be a good thing heading into Homestead. Currently, Denny Hamlin is two points behind the final non-winning, qualifying spot in the standings, and would need a spectacular finish to reach the final four.
It's a good thing then that Hamlin has a pretty solid record on this week's track, as he has one win and ten top-five finishes in 22 starts and Phoenix. He also has a three-start streak of top-10 finishes, so he's just about as clutch as ever as he aims for his first-ever Sprint Cup title.
Sleeper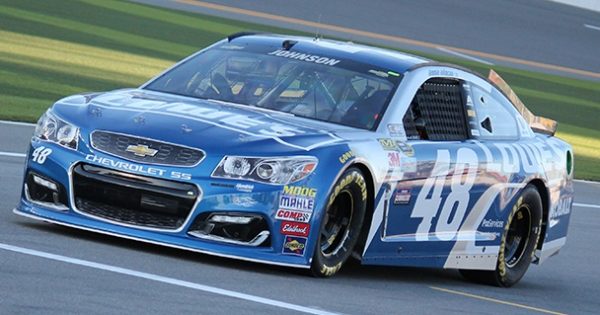 Jimmie Johnson
Good ol' Jimmie Johnson simply won't go away, and he could very well play the role of spoiler for the rest of the contending field this Sunday.
Johnson doesn't need to win at Phoenix since he already qualified for the Championship 4 by winning in Martinsville a couple of weeks back. Then again, the future Hall-of-Famer has been spectacular at Phoenix throughout his career. He has four wins on the track, and his average finish of 7.85 and 15 top-five finishes still trumps Harvick's own career numbers on the course.
Long Shot
Austin Dillon
For a while there, it appeared as if young Austin Dillon was making a solid push for the Sprint Cup title by qualifying to the Round of 12 of the Chase over the likes of veterans Tony Stewart and Kyle Larson.
But suddenly, the races after qualifying for the Round of 12 have been unkind to the 26-year-old upstart, as he had suddenly failed to reach the top 20 of both races in Martinsville and Texas last month. He also has just one top 10 at Phoenix from this past March (ninth) with no other top-10 finishes on the track from his five prior starts.
Dillon called it a day when he botched to qualify for the Round of 8, so he's definitely coming into this week's race uninspired for another win.
Writer's Prediction
What's new? Harvick with another stunning victory at Phoenix.
Create a betting account now to cash in from all the fast-paced NASCAR playoff action this instant!

2,110 total views, 2 views today
Comments
comments