Max Scherzer brings his stuff to west coast tonight. Will his Cy Young winning form be on full display against Los Angeles, or will the potent offense of the Dodgers give him a rude welcoming?
Detroit Tigers vs. Los Angeles Dodgers Betting Preview
Where: Dodger Stadium, Los Angeles
When: Tuesday, April 8, 10:10PM ET
Line: Detroit Tigers (-125) at LA Dodgers (+115); total 6.5 – view lines here
Betting on the Detroit Tigers
[sc:MLB240banner ]The Detroit Tigers are undefeated no more after falling victim to the Baltimore Orioles, 3-1, in the third game of their series Sunday night. Despite the loss, Detroit remains the leader in the AL Central with a 4-1 record.
Ace Justin Verlander pitched for eight innings, giving up five hits and two runs in his first loss of the season. Detroit had the lead first when Torii Hunter jacked up a homer in the fourth – his third straight game with a home run – before losing the lead for good in the eighth. The 38-year-old Hunter leads his team in homers (3) and RBI's (7). The one-run production of the Tigers was a far cry from their first two games in the series against Baltimore, in which they scored 17 runs total.
After Verlander, the Tigers will have the luxury of starting another Cy Young winner in Max Scherzer. The Tigers have won in four of Scherzer's last five starts. Moreover, the current casts of Dodgers hitters have a miserable lifetime average of .189 against the six-year veteran.
Betting on the Los Angeles Dodgers
Matt Kemp and Hanley Ramirez showed their worth by combining for four homers – three in the first four innings – in the LA Dodgers' 6-2 victory against rival San Francisco Giants on Sunday.
With enough run support, Zack Greinke was able to come out the winner despite giving up back-to-back homers in the sixth before being relieved.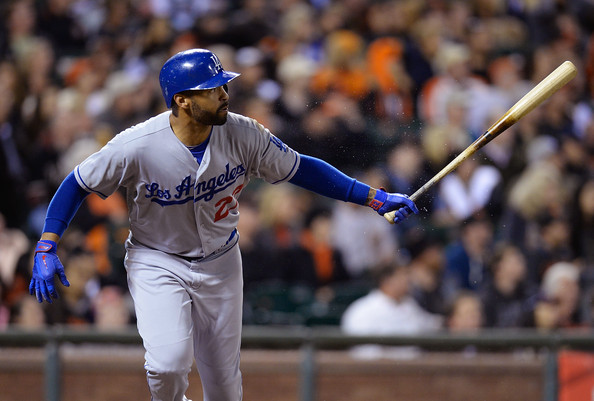 Making his second start for the Dodgers tonight is Dan Haren, who delivered a win for his team on April 2 against San Diego. Haren pitched for six innings in that game, giving up four hits and one unearned run in the Dodgers' 5-1 victory. Dating back to his Washington days last season, the total has gone under in the last three games started by Haren and in four of his last five games overall.
With Haren on the mound, the Tigers' hitters could be in for a long night. Reigning AL MVP Miguel Cabrera is 4-19 throughout his career against Haren. Additionally, Torii Hunter and Austin Jackson are 3-22 combined against the right-hander.
Prediction
Given the pedigree of the two starters against the lineups they'll be facing tonight, take the under.
[sc:MLB490banner ]
1,886 total views, 1 views today
Comments
comments