It's the present versus the future when current World No. 1 Novak Djokovic and potential future No. 1 Dominic Thiem go head-to-head for just the third time in their careers. The winner here will guarantee himself a spot at the 2016 French Open title match. Who will it be? Read on below for an in-depth look at this promising duel.
For more tennis action, click here to see our preview of the other semifinal showdown between Stan Wawrinka and Andy Murray.
---
Novak Djokovic vs. Dominic Thiem Betting Preview
Where: Stade Roland Garros, Paris, France
When: Friday, June 3, 2016, 9:00 AM ET
Line: Novak Djokovic (-1,100) vs. Dominic Thiem (+650) – view all French Open Men's Singles lines
---
Betting on Novak Djokovic (-1,100)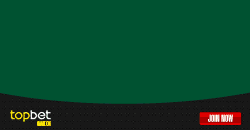 Novak Djokovic has the edge here, obviously. He's reached the semifinals at Roland Garros in the past five years, and has also beaten Dominic Thiem in their two head-to-head matches. Both were played on the hard court, and the 11-time Grand Slam champion won in straight sets each time.
Moreover, the Serbian maestro is arguably at his best form right now. He's only dropped one set in reaching this stage of the tournament, and is coming off a resounding triumph in the quarterfinals against Tomas Berdych.
In that bout, Djokovic looked flawless as he converted 71 percent of his first serve points, won 66 percent of his second serve points and only committed 22 unforced errors. A repeat of this performance should likely guarantee him another finals appearance—his third—in Paris.
Still, Djokovic can't show any signs of complacency or allow his confidence to get the better of him. Yes, he's more experienced and is the better overall player, but the 29-year-old future Hall of Famer ought to be ready for the unexpected against Thiem, who's bound to capitalize on every opportunity he sees.
Djokovic is 14-1 in his last 15 matches on clay.
Betting on Dominic Thiem (+650)
Dominic Thiem has endured a lot of adversity in reaching the semifinals of the 2016 French Open. The World No. 15 had to fend off a handful of up-and-coming stars like Guillermo Garcia-Lopez, Alexander Zverev and most recently David Goffin in yesterday's quarterfinals.
Against Goffin, Thiem started slow as he lost the first set. But he quickly bounced back and eventually gutted out the win, 4-6, 7-6(7), 6-4, 6-1, despite the several changes in momentum. The 22-year-old sensation, however, can't afford to come out sluggish again especially versus Novak Djokovic, who's known for his very aggressive style of play.
Having that said, the best strategy would be for Thiem to seize control from the get go. He can do just that by always keeping the ball deep and prevent Djokovic from getting into his sweet spots on the court. The talented Austrian has also got to convert most of his first serve points in order to put some more pressure on the World No. 1.
Thiem, who has won no less than 66 percent of his first serve points throughout the tournament, is 12-1 in his previous 13 matches on clay.
Writer's Prediction
Thiem puts up a good fight, but Djokovic (-1,100) eventually overwhelms the Austrian down the stretch to win it, 6-4, 7-6(4), 7-5.
Create a betting account now and score a Grand Slam of your own.

Comments
comments