The PGA Tour is just heating up as we approach the first major tournament of the season, the Masters. But before we get ahead of ourselves, some of the best golfers in the world will make a quick stop for the Shell Houston Open. It's going to be one hell of a tournament with some of the best golfers like Jordan Spieth and Dustin Johnson going against perennial contenders like Phil Mickelson.
Read on as we take a look at the top 10 players to follow when the PGA Tour tees off at the Golf Course of Houston. Grab everything you need to know heading into the Shell Houston Open. Check out our complete tournament preview as well as the experts' picks to win it all.
Sports News and Predictions
PGA Tour Power Rankings: Shell Houston Open
1. Phil Mickelson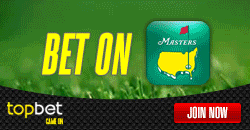 Phil Mickelson has played in the Golf Course of Houston as if it's his own personal course. He has seen plenty of success in this venue. He has five top 20 finishes in his last five appearances in the Shell Houston Open, including a win in 2011 and a tie for fourth in 2012.
Mickelson is also finding his form this season with three top-five finishes. Expect him to be at his best in the upcoming Shell Houston Open.
2. Patrick Reed
Patrick Reed tied for 17th at Houston last year, but he's entering this year's tournament red hot. He has placed in the top 10 in his last two starts. He also leads the Tour with six top-10 finishes this season. Reed is sixth in both scrambling and scrambling from the rough. He should be one of the frontrunners in the Shell Houston Open.
3. Jordan Spieth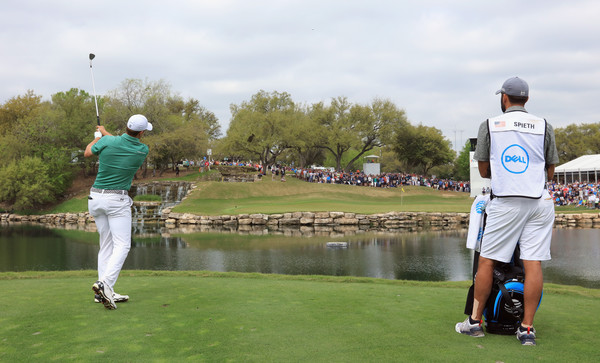 Jordan Spieth lost in a playoff in last year's tournament. He also lost at the familiar Austin CC. But he should be one of the best golfers on the field out there. He's ranked No. 1 in the world for a reason. Spieth is first in par-4 scoring and third in birdies-or-better.
4. Henrik Stenson
Well-rested and wired to win, Henrik Stenson is up for a good outing at Houston. He tied for third at Bay Hill in his last start. He's made 4 of 4 cuts at GC of Houston, with a pair of top-three finishes. Stenson has what it takes to win the Shell Houston Open. Keep an eye on him throughout this tournament.
5. Dustin Johnson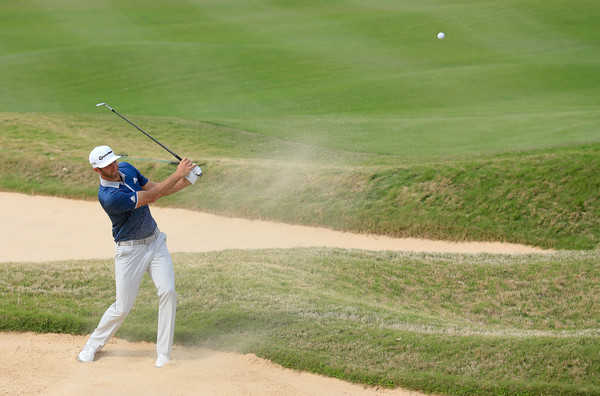 Dustin Johnson made the quarterfinals at the Dell Match Play, his third consecutive top-15 finish. He's made just four trips to Houston. His best result was fourth in 2013. Johnson has five top 20s in his last six starts. You can bank on him to make another solid outing at the Golf Course of Houston.
6. Charley Hoffman
Charley Hoffman has started this year pretty slowly. But he has a history of excellence at the GC of Houston. He's made eight cuts in eight appearances at the course. He has four top 25 finishes, including a tie for 11th last year. Hoffman will be hard-pressed to impress at Houston especially with the Masters looming. He impressed with a ninth-place finish at the year's first major last year.
7. Charl Schwartzel
Charl Schwartzel took a two-month break, and used it to propel him to excellence this year. He already has two wins in 2016. He also has the familiarity with the GC of Houston to put on a solid performance. He's made 5 of 6 cuts at the course with two top 20 finishes.
8. J.B. Holmes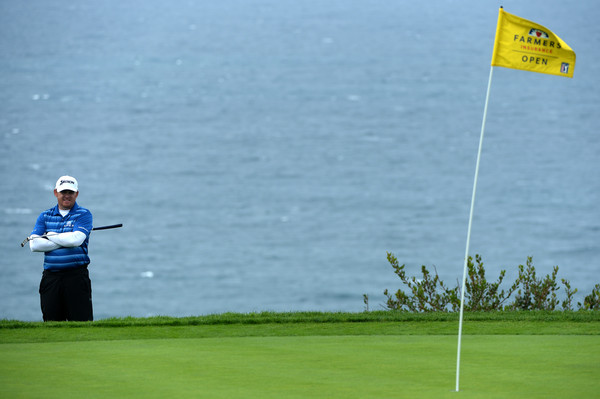 There's an air of excellence and consistency surrounding J.B. Holmes at the Shell Houston Open. He's the defending champion of the tournament. He's also placed second in 2009, eighth in 2012 and 12th in 2014. He's slumping at the moment, but expect Holmes to turn the dial up a notch when he sets foot on the GC of Houston.
9. Rickie Fowler
Rickie Fowler had a poor showing at the Match Play, but he should be able to rebound in this tournament. He has been consistent this year with five top 10s worldwide. A return to Houston could give him a spark. His best outing at the course was a solo sixth in 2014.
10. Louis Oosthuizen
Louis Oosthuizen has been one of the most consistent players in 2016. He was in the running on the final day of the WGC-Match Play thanks to a big win over Dustin Johnson. Oosthuizen has three top 20 finishes on his Shell Houston Open resume, including a big third-place finish in 2012. But he's missed the cut in his last two outings at GC of Houston. His recent form suggests that he's going to be lighting up the field when he tees off.
Create a betting account now to enjoy plenty of golf betting lines and odds.
Comments
comments