---
Let's not be easily turned off by the rather ridiculous title of this week's race, as the Tales of Turtles 400 marks the much-awaited start of the NASCAR playoffs.
Only 16 of the year's best drivers remain in contention for the Cup, but who are the ones worth keeping tabs on the most this Sunday at Chicagoland Speedway? Let's find out below.
---
Most Recent Articles
---
2017 Tales of the Turtles 400 Betting Preview
Favorites
Martin Truex Jr.
There's so much going in favor of Martin Truex Jr. that it's impossible for him not to be considered as the runaway favorite to win Sunday's race.
Furniture Row Racing's one and only enters the playoffs as the overall points leader of the season. Truex is also the defending champ of this week's race, and he's finished in the top 10 in all six of the 1.5-mile track races this 2017. As a matter of fact, All but one of his four wins this year came on such tracks.
Kyle Busch
A streak of six-straight top-10 finishes along with two victories has Kyle Busch in fantastic form heading into Sunday's race.
Although the Sin City native's first and only win at Chicagoland came in 2008, he's finished no worse than ninth in his last five trips here and has also secured top 5s over the last three. For the current season, Busch was just as impressive on the other 1.5-mile tracks, finishing with the second-most points on such courses behind Truex.
Sleepers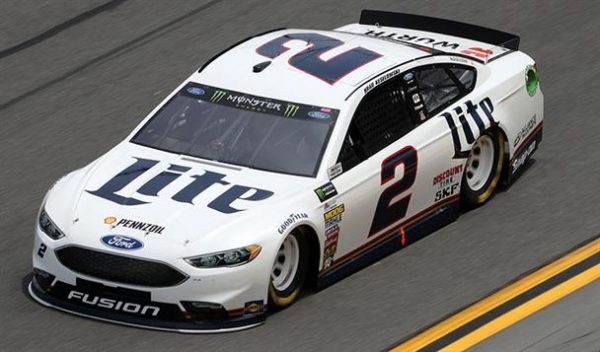 Brad Keselowski
After getting two early wins in the first quarter of the year, Brad Keselowski has struggled to get consistent results.
Perhaps a trip to Chicagoland can get Keselowski's 2017 playoff run on a high note, as he's finished eighth or better in six-consecutive starts on the course. Kez also has two victories on the track during this six-race span.
Kyle Larson
Kyle Larson might be the most intriguing driver to look out for this postseason considering his relative lack of experience compared to the rest of the field.
However, don't be fooled by the 25-year-old's upstart status. Larson already has five top-10 finishes in six professional starts on 1.5-mile tracks. It's also worth noting that out of his eight runner-up finishes this 2017, half of them came on such tracks.
Long Shot
Jamie McMurray
As the 16th-ranked driver entering the postseason, pegging Jamie McMurray as a long shot to win this weekend was an obvious choice.
The 41-year-old veteran even has some pretty underwhelming stats in support of that. McMurray only has two top-10 finishes over his last seven starts prior to this week's race, and he only has one top 10 finish over his last six appearances at Chicagoland (ninth in 2014).
Writer's Prediction
Larson takes the first of three races in the Round of 16.
Create a betting account now to start placing stakes on all the fast-paced NASCAR Cup Series postseason action this instant!

1,984 total views, 2 views today
Comments
comments