Only the biggest and the best athletes make it to the highest levels of professional sports, and no one has ever measured up to the heights these select athletes reached, which they owe more to their extraordinary God-given tallness. But was their height a help or a hindrance to them in their respective sports?
Let's open up the record books to take a look at these vertically-endowed individuals and see if bigger (or in this case, taller) was indeed better. For more incredible records of physicality, check out our list of the fastest NFL players in terms of combine times.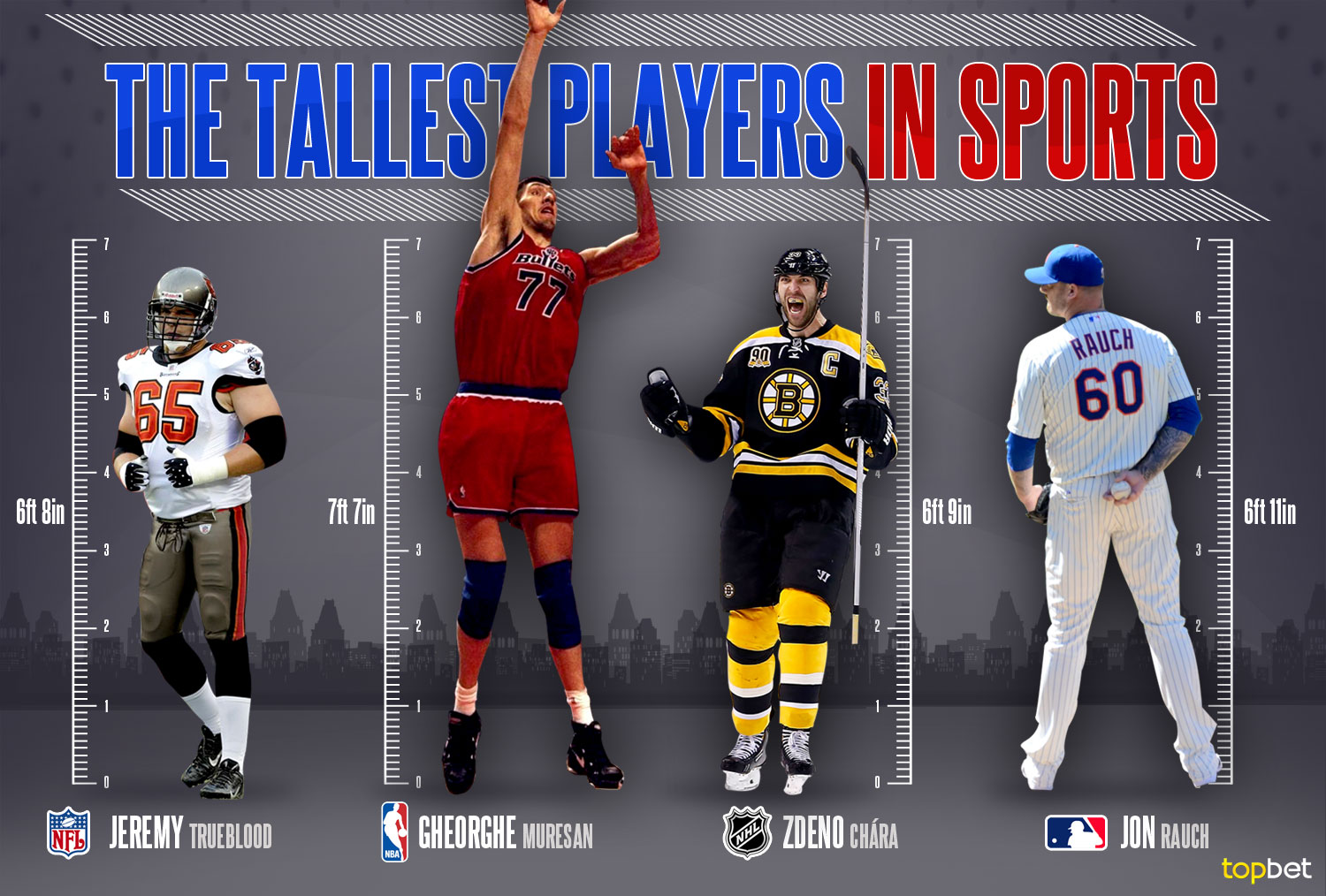 [sc:PopCultureArticles ]
The Tallest Players in the Four Major Sports
Richard Sligh (NFL)
[sc:Other240banner ]Richard Sligh didn't have much of an NFL career. He played just eight games after being selected in the 10th round of the NFL/AFC Common Draft by the Oakland Raiders. Go ahead and Google Image search "Richard Sligh NFL" and good luck getting a relevant hit.
However, Sligh's brief time in the league was still enough to land him on the NFL's record books. At a flat seven feet tall, Sligh he has gone down in history as the tallest player ever to play pro football.
Gheorghe Muresan/Manute Bol (NBA)
Talk about twin towers. There have been some massive skyscrapers who stepped into the hardwood, but none were taller than Gheorghe Muresan and Manute Bol.
Muresan had significantly more girth in his 7-7 frame, one that didn't hold up long in the NBA. His best year came in his third season with the Washington Bullets in 1995-96, where he averaged 14.5 points and 9.6 rebounds per game.
Bol, on the other hand, was so much wirier – stick-like even – and played twice as many seasons than his fellow giant. In his 12 years in the league, Bol used his prodigious height to become one of the greatest shot-blockers in NBA history. Bol is second all-time in terms of career blocks per game (3.34) as well as single-season blocks per game (4.96 during the 1985-86 season).
Zdeno Chara (NHL)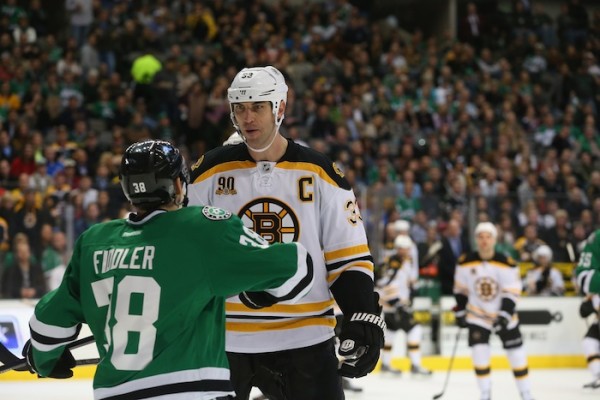 In many respects Zdeno Chara is the epitome of his opposing forwards' worst nightmare. Not only is Chara a ginormous man at 6-9, 255 pounds – imagine getting checked by that against the glass – but he's also a Hall of Fame-worthy defenseman and one-time Norris Trophy winner, among his many accolades.
Chara is also a nightmare for opposing goalies, especially when he's lining up that historically vicious slapshot which he's used to score most of his 100-plus career goals. We're no physicists, but the amount of force he can generate to get that puck flying – his current record stands at 108.8 mph – likely has something to do with his height allowing him to get his stick higher than anyone in the game.
Create a betting account now and wager with the game changer.
Jon Rauch (MLB)
Jon Rauch isn't your run-of-the-mill relief pitcher. Aside from being just one of 68 pitchers ever to strike out four batters in one inning, Rauch stands out simply by standing up, all 6-11 of him, making him the tallest player ever to play in an MLB diamond.
But despite his height, Rauch didn't exactly pitch like another famously tall pitcher, the Big Unit Randy Johnson. In 11 career seasons, Rauch had a middling 3.90 ERA. However, it's not hard to imagine that the intimidation factor for batters in seeing a near-seven footer hurling 90-plus mph balls at them helped him at least a little bit.
Honorable Mentions:
Morris Stroud – At 6-10, Stroud is the tallest tight end in NFL history.
Ed "Too Tall" Jones – Apparently, being 6-9 is "too tall" to play in the NFL, if Ed Jones' famous nickname is to be believed.
Yao Ming – Yao had all the talent in the world, but his frequently injured foot just couldn't support his 7-6 frame.
Shawn Bradley – Bradley had a fraction of Yao's basketball talent, but every inch of the height.
Randy Johnson – One of the greatest left-handed pitchers ever, there's a reason they called the 6-10 Johnson "The Big Unit".
[sc:Other490banner ]
10,164 total views, 7 views today
Comments
comments