Novak Djokovic and Serena Williams. Those two will be looking to retain their crowns in the 2016 Wimbledon tennis tournament, which is set to commence next month at the All England Club in London. That being said, read on below at the top three contenders, for both the men's and women's singles, primed to win the title.
Meanwhile, if you're up for some more tennis action, check out our breakdown of the early favorites for this year's US Open. Just click here.
[sc:MultiSportArticles ]
2016 Early Wimbledon Betting Odds Update
Men's Singles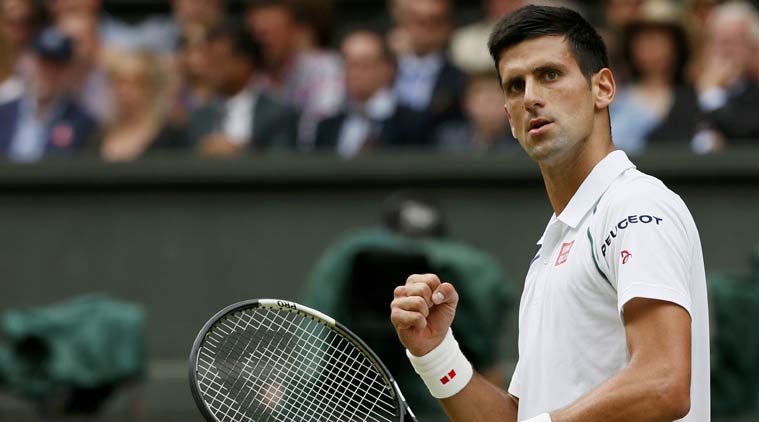 Favorites — Novak Djokovic, Andy Murray and Roger Federer
[sc:Other240banner ]Novak Djokovic is looking unbeatable. He's off to a marvelous start this year, losing just two of his first 28 matches thus far. More importantly, the Serb's on track to claim his third-consecutive Wimbledon title as he's usually at his very best when playing on grass. Djokovic has won 20 of his last 21 matches on that particular surface. That lone loss happened against Andy Murray in the finals of the 2013 Wimbledon Championships.
Speaking of which, Murray will be aiming to at least make it all the way back to the Finals for hopefully another encounter with Djokovic. The Scotsman has been (almost) just as deadly as Djokovic when playing on grass, as he boasts a 91-23 career record. Murray is also off to a relatively solid start this year, winning 11 of his first 15 matches. That stretch includes a semifinals appearance in the Monte Carlo Masters. 2016 might just be the year for Murray.
Meanwhile, Roger Federer could actually end up winning it all other than the mentioned two above. After all, he has already claimed seven titles at this tournament, and has actually won almost every major honor in tennis. It's not that hard to see the Swiss notch his eighth crown at Wimbledon, and ultimately his 18th Grand Slam before he (probably) hangs it all up.
Women's Singles

Favorites — Serena Williams, Petra Kvitova and Maria Sharapova
There are a lot of reasons to pin your hopes on Serena Williams to win it all in London for the second-straight year. Yes, it's been almost eight months since she last won a Grand Slam title, but that drought should come to an end here if she fails to do so in Roland Garros. Williams has a total of six Wimbledon championships under her belt, and another one won't just give her seven. It will also allow her to equal Steffi Graf's open-era record of 22 Grand Slam titles.
Another intriguing contender is none other than Petra Kvitova. She is a two-time Wimbledon champion, and has proven to be one of Williams' toughest opponents. Kvitova has beaten the American in their last two meetings, which both happened in the Madrid Masters. However, things haven't really gone smoothly for Kvitova this season, as she's only won 10 of her first 17 matches overall.
Maria Sharapova, meanwhile, is still considered to be one of the favorites to win the title in London despite her persistent arm injury. She lost to Williams in the quarterfinal of the 2016 Australian Open and has not competed since then. But nevertheless, the five-time Grand Slam champion could prove to be a handful for any opponent once she fully recovers. Sharapova won her first-and-only Wimbledon championship back in 2004, where she defeated the reigning champion Williams in the finals (6-1, 6-4).
Create a betting account now and be a part of the action in the 2016 Wimbledon Championships.
[sc:Other490banner ]
Comments
comments