Sports fans, the most ridiculous stories you'll find this year are ones you would have a very hard time believing, especially if this was 2013. We've compiled some of the most insane stories that would suit as April Fools' jokes, but sadly aren't…
Tiger Woods, Kobe Bryant, Barry Bonds, Alex Rodriguez, GSP, Anderson Silva April Fools Jokes
Let's dive into these tales of high jinx now…
1. Kobe Bryant will earn $365,000 per point for the 2013-2014 season
Imagine a world where the Black Mamba would earn $30 million to play in six games. It would be a world rich with… well money and happiness, because that kind of cash PLUS that much down time is everyone's dream. So why is this guy so upset?
2. Tiger Woods will "back out" of the 2014 Masters
How could the GOAT golfer pull out of the MASTERS, of all tournaments, on his hunt of the majors record? The tournament wouldn't ever be the same and we'd start doubting his ability to claim the record.
3. Georges St-Pierre will go crazy and Anderson Silva will not be able to walk
The two best draws in the UFC have been unstoppable forces, that's undeniable. So if I were to tell you in 2013 that GSP would give up the belt because he was going 'crazy man' and that the Spider's career would essentially be over because of a shattered leg, you'd tell me I was crazy.
4. Barry Bonds will be back in the MLB but Alex Rodriguez will be out
Grab any MLB Hall of Fame voter a few years ago and tell him that A-Rod would be out of Major League Baseball before big bad Barry Bonds would be back in a Giants uniform, and they'd say I was on some of those meds.
Sometimes reality is the best comedy around…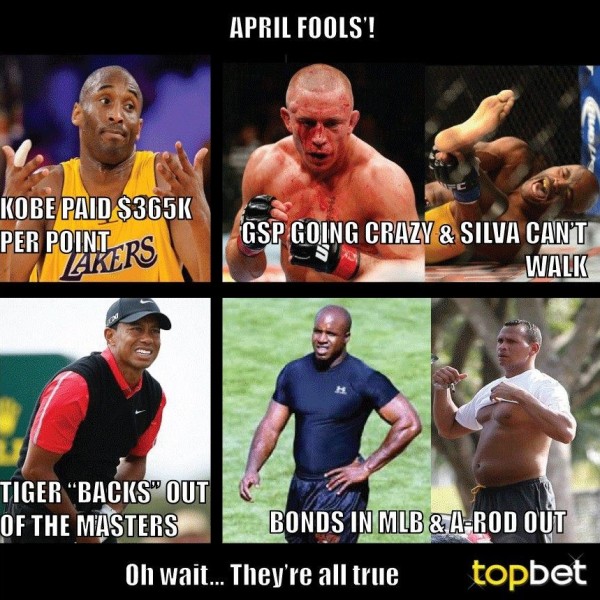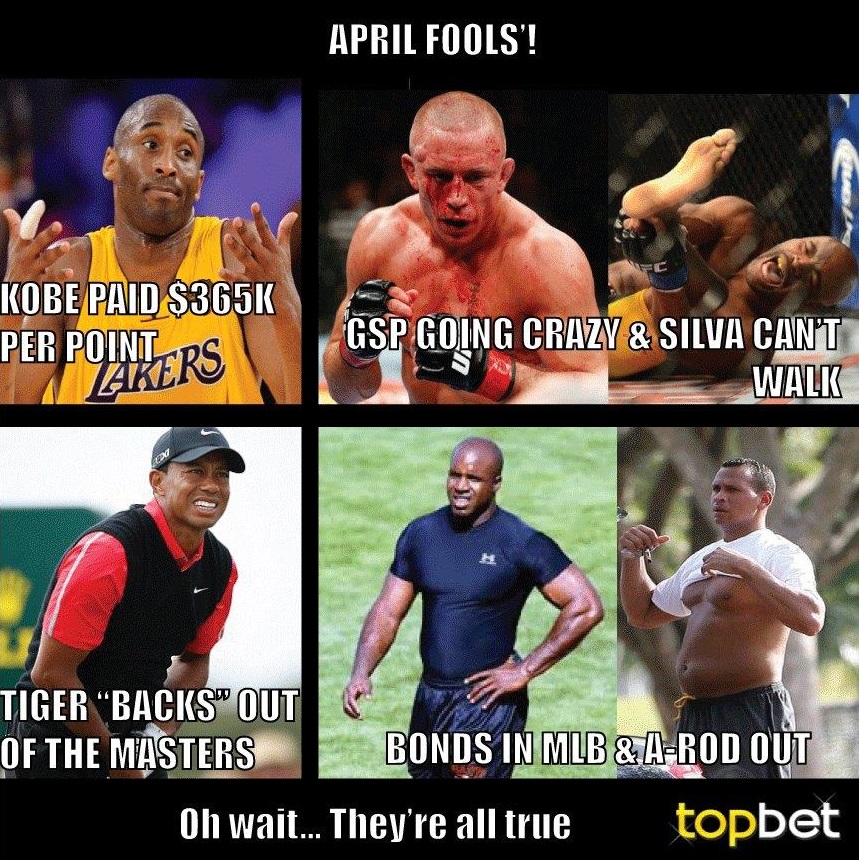 3,032 total views, 1 views today
Comments
comments