Alright, we've done our digging through the nooks and crannies of the internet and we've come up with our best top ten list of the Hottest Plus Size Women in Sports. Now, with that said, it's important that you don't take the term "Plus Size" too literally. It relates to many things: height, weight, bust etc. You'll see with each of our women, a few different factors are at play. Well, enough of the talking, enjoy!
Cash In on the Best Online Sportsbook Offers Now at TopBet!
Top 10 Hottest Plus Size Women in Sports
10. Amanda Bingson – Hammer throw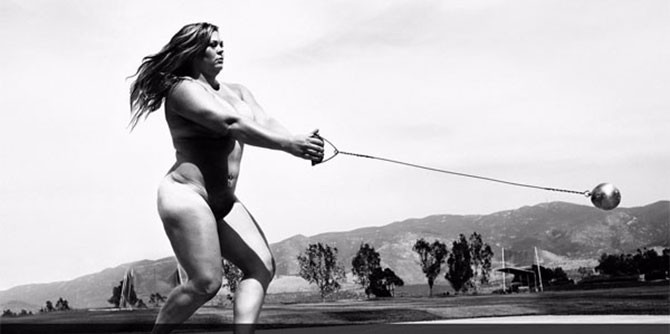 When you're the cover athlete of an annual ESPN Body Issue, you're going to make our list. Out of UNLV, Amanda's career is in the hammer throw. At 195lbs, she is a two-time outdoor champion and competed for the USA at the 2012 Olympics.
9. Taylor Townsend – Tennis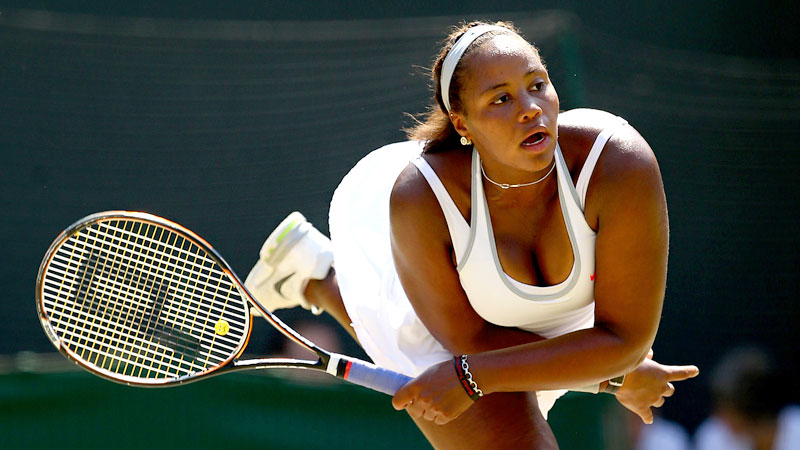 Taylor Townsend is fairly new to the WTA tour. She is a 20-year old phenom-in-the-making out of Chicago, Illinois. She has three ITF circuit single's titles and nine doubles titles. She also qualified for the 2016 French Open, Wimbledon and US Open.
8. Amy Wilson-Hardy – Rugby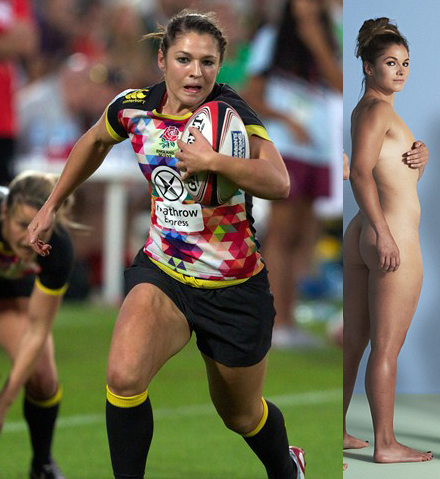 Amy Wilson-Hardy is a tank. She is a powerful force on the field and represented England at the 2016 Summer Olympics Games in Rio, Brazil. She plays for Bristol and the national team in the sevens and has been representing her country since 2013.
7. Casey Simpson – Lingerie/Legends Football League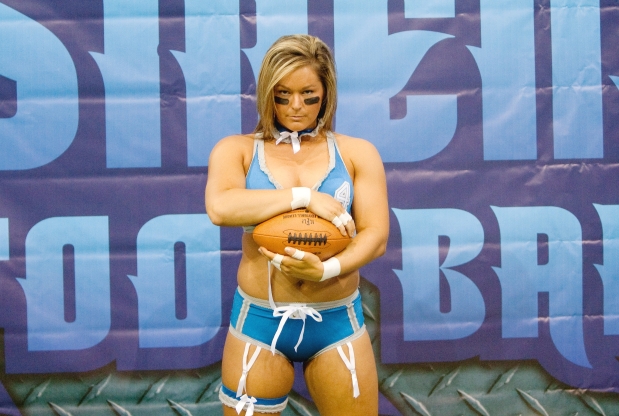 The LFL Canada experiment would only last two seasons but Casey represented the Saskatoon Sirens in each of them. She played running back and linebacker and even helped lead the Sirens to the championship game against the British Columbia Angels in Canada's first ever Canadian Lingerie Bowl.
6. Serena Williams – Tennis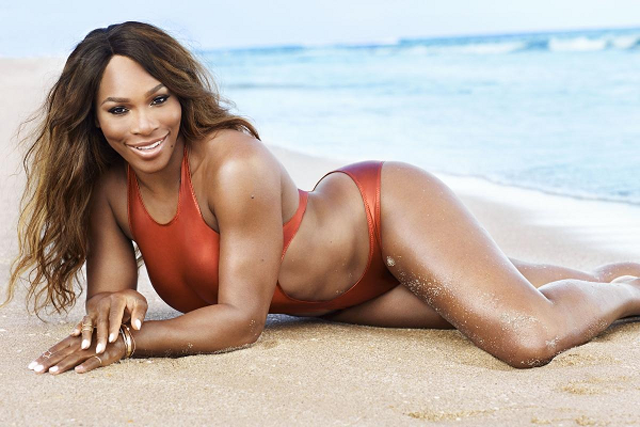 She is probably the most dominant female athlete ever. Serena Williams has topped so many countdown lists across the net that we felt it was time to give some new blood the opportunity. With that said, while we still rank Serena near the top, another tennis talent has taken over. Give it a second, you'll see. Serena definitely makes herself look like a mountain on the court when she's toying with the competition. It's a mountain we'd scale any day!
5. Laila Ali – Boxer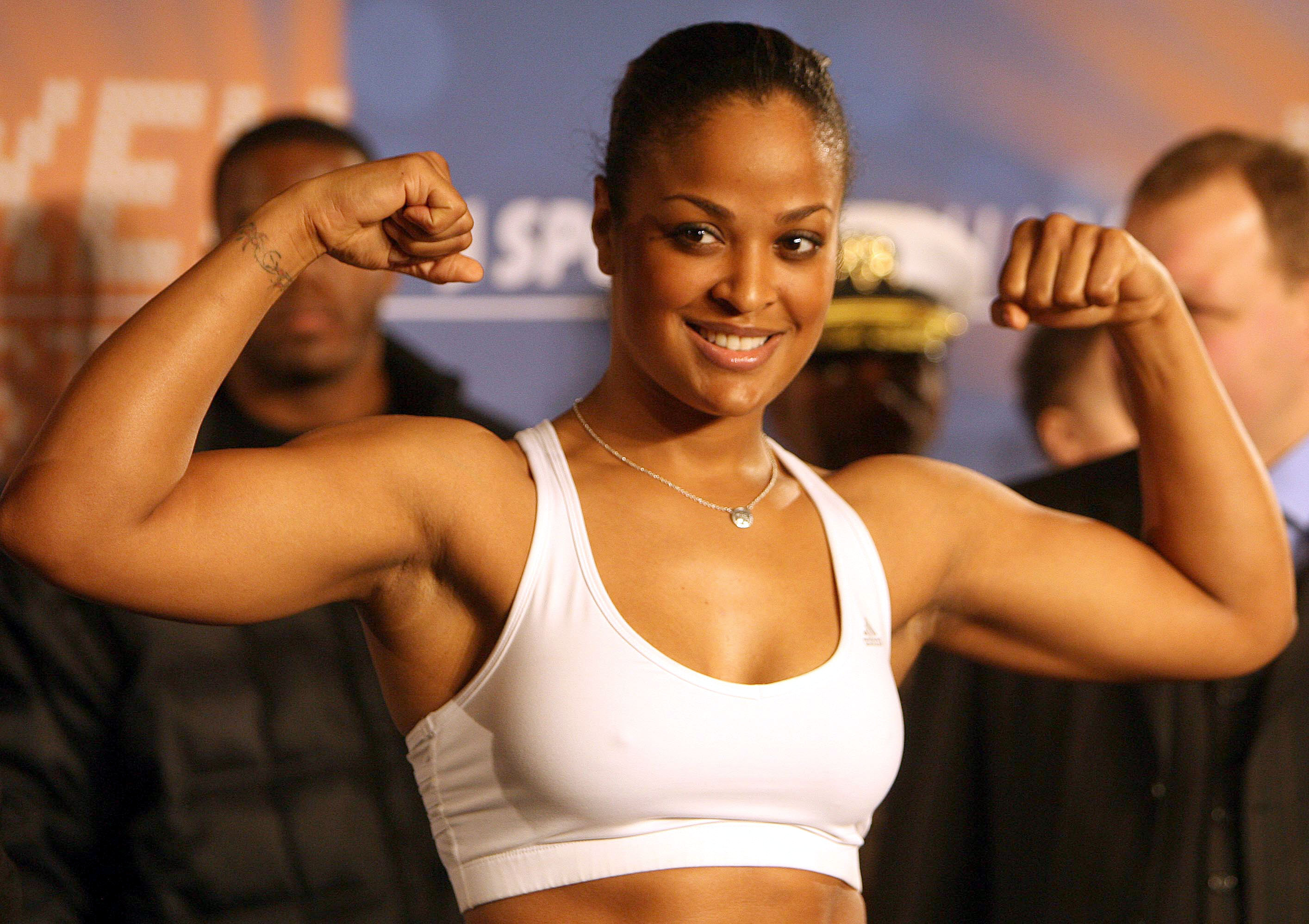 Laila Ali was considered a Super Middleweight but her punch power torpedoes her into the 'Plus' category. Daughter of former heavyweight champion Muhammad Ali, Laila absolutely tore up the ranks in her day. She also played a cameo role in Canadian band Default's 'Deny' music video. Random note but there you go!
4. Ronda Rousey – MMA Fighter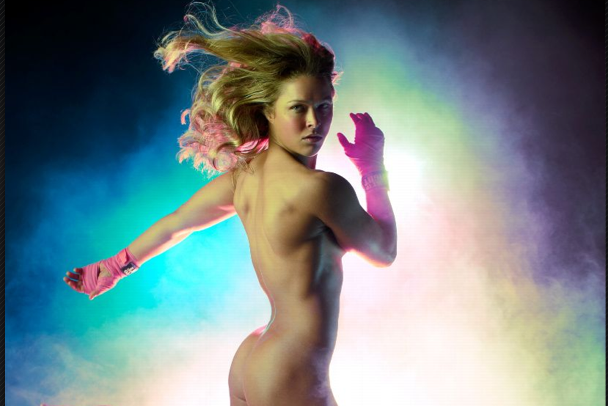 Ronda has definitely trimmed down through the years. She used to somewhat fit the 'Plus Size' category a little better. None the less, she could still kick basically any guys ass and is jacked – so we're still keeping her in the 'Plus' column with an asterisk. She is currently battling her way back up to the top of the ranks in the UFC. She also starred in a recent ESPN Body Issue so, as per our golden rule, she will always now be qualified for our Top Ten hot lists.
3. Maria Stepanova – Basketball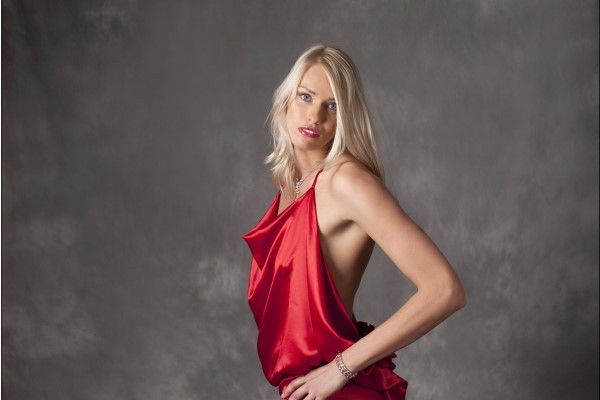 At 6'8 and 187 pounds, Maria Stepanova is one tall drink of water. She was drafted eighth overall by the Phoenix Mercury in the 1998 WNBA draft and has since retired. She played for the Russian national team for years and was a three-time winner of the FIBA Europe Women's Player of the Year award.
2. Simona Halep – Tennis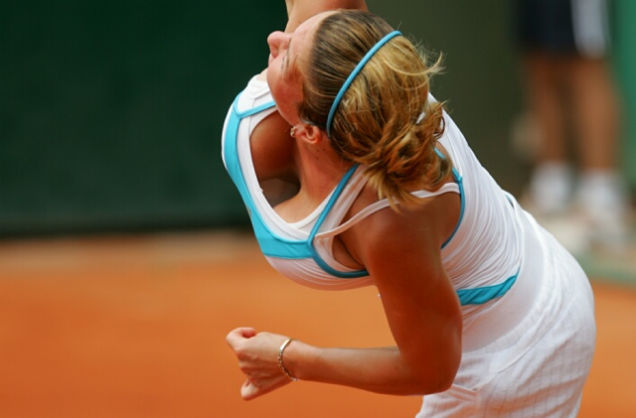 It's definitely not a disadvantage but Simona Halep is carrying around a some extra baggage in every match she plays. It's because of this that she deserves to be our number two, along with all the credit in the world for tearing up the ATP tour. Out of Romania, the 24-year old has almost topped $13 million dollars in career earnings already. She's also competed in the US Open and Wimbledon semis along with the 2014 French Open final. She is definitely one of the hottest girls in tennis – on and off the court.
1. Gabriel Reece – Volleyball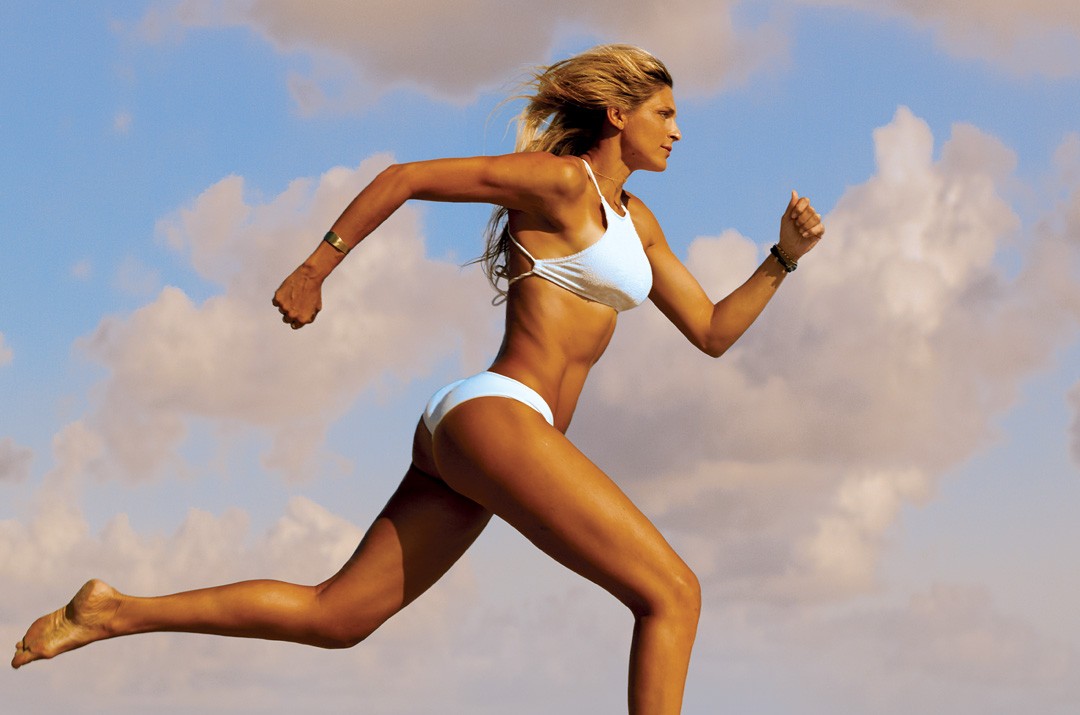 We told you not to take 'Plus Size' too literally. In her day, there were none hotter than Gabby Reece. The beach volleyball phenom was Nike's first female spokesperson. At 6'3 and 170 lbs, there were few like her. Absolutely dominant on the court and one of the hottest women alive off it. A 6'3 female star athlete was a rare thing in the early 90's. Before the WNBA or Serena were on the scene, Gabby was a very tall and tough piece of business. She was and still is number one in your programs and in your hearts.
Create a betting account now and put your money where your mouth is!

16,445 total views, 2 views today
Comments
comments