---
There's no debate that the internet is a much better place with GIFs being spawned left and right.
The graphic interchange format, or GIF for short, is a wonderful creation by the web's snarkiest participants who take a significant (or more often humorous) moment and compresses it down to a short clip. The art of GIF-making has only improved over the years, and the sporting world is one of the main culprits for some of the most memorable animated shorts ever made.
Without further ado, here's a list of our top 10 favorite GIFs.
---
Most Recent Articles
---
The Top 10 Sports GIFs of All Time
10. Ring-A-Dong-Dong
Well, that's… totally appropriate.
9. Three-Point Conversion
Self-nutshot on a touchdown celebration: check.
Getting shoved by a pissed off opponent: check.
Inadvertently chop-blocking opponent's teammate after the shove: check.
8. I'm Just Saiyan…
…You've probably seen and enjoyed this GIF before because you're more a fan of Dragon Ball Z than fiery Mexican manager Miguel Herrera.
7. Why Dinosaurs Are Extinct
"Due to their disproportionate upper body-lower body ratio, velociraptors are frequently seen in the prehistoric wild falling flat on their faces mid-sprint, often causing severe damage to their inflatable snouts." – Discovery Channel
6. Why Dinosaurs Are Extinct Pt. 2
"Multiple reports confirm that the last living dinosaur has been excavated in Baton Rouge, Louisiana. To the surprise of surrounding archeologists, though, it appears that years of Earth and mankind's evolution caused the last sentient velociraptor to evolve as a mere homo sapien who revels in the thrill of big SEC games." – National Geographic
5. Just Because We Have to Make Fun of the Jags
This guy gets it. Just laugh off another miserable Jacksonville blunder and wallow in your team's ineptitude. Anyway, that's what Shahid Khan expected out of each and every Jaguars fan all along.
4. What's Up, Doc?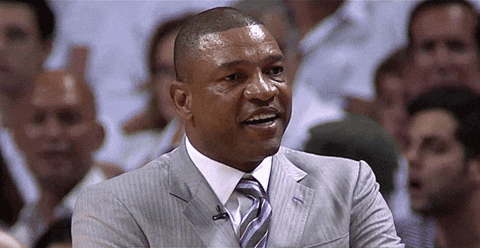 A personal fave of our staff. It's like Sesame Street's Ernie looking totally perplexed at the one thing he'd never expect Bert to pull off.
Dumbfounded by an unusual occurrence? Just Doc Rivers it. Favorite team lost in the most inexplicable manner? Just Doc rivers it. Your girl just got knocked up? Just Doc Rivers it. Catch your old folks getting their freak on? Just Doc Rivers it.
Like peanut butter, this GIF goes well with anything. (Bonus GIF where the roles are interchanged and as they should be!)
3. Just Drink This GIF In, Maaaan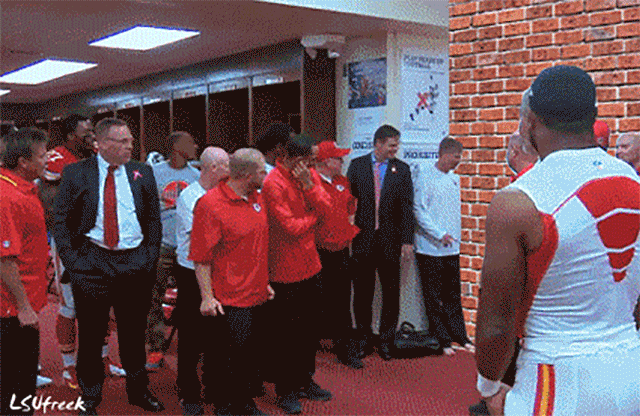 We barely get to see the jollier side of head coach Andy Reid. Lucky for us, all he ever wanted was to win a playoff game with his boys from KC and serve us some of that classic Cherry Kool-Aid to celebrate the occasion. Oh Yeaaah!
But if you ask us, don't even take a sip of what Reid's offering. It's a trap! (Unless you're already a Chiefs fan, that is.)
2. Pete Carroll, Everybody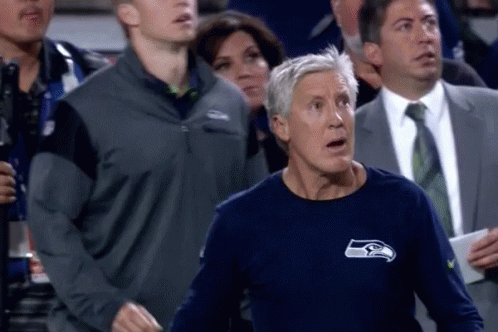 That's the glorious face of a man who couldn't believe that his team will end up with the worst final score ever in an NFL game: a 6-6 tie in overtime.
Somebody hand Carroll the same Bert GIF award that Doc Rivers got from earlier.
1. No. Just… No.
Look here, Tommy Boy; you're up by 34, have won multiple Super Bowls and have a supermodel for a hot wife. No need to get any greedier by asking for a high five.
Create a betting account now to cash in from all the sports-betting action this instant!

3,035 total views, 1 views today
Comments
comments