Professional sports teams have bad players that come and go, but an inept owner can doom an entire franchise, resulting in years of ridicule that come along with horrible player movements and acquisitions.
Among others within this article, you'll read about one owner who traded away half of his team, another who was a sex offender, and a cheapskate who refused to pay his players' team laundry.
10 worst past & present pro sports team owners
1.    Jeffrey Loria (Miami Marlins)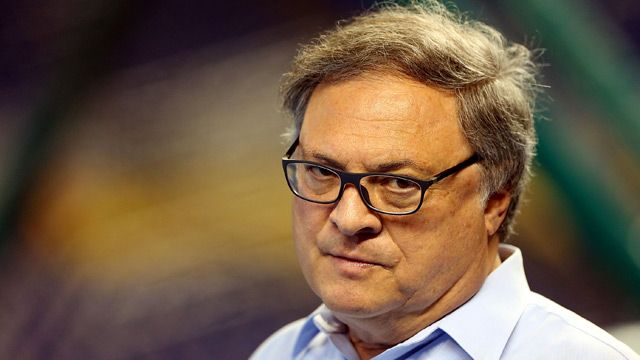 Loria is an art dealer who owns a list of high-end masterpieces. For whatever reason, when it comes to the sports franchises he owns, he prefers the company of crap.
While he probably has a bounty on his head in a few Miami neighborhoods because of how he turned the once Cinderella-expansion Marlins into the laughing stock of the country, his infamy goes back further. He padded his entry into the Worst Owner of All-Time Hall of Fame in the late 1990's with his handling, dismantling, and destruction of the hopes and dreams of the Montreal Expos fan base. There he blatantly lied to the media and city about being committed to taking the team back to its annual playoff-run traditions and back to the sold-out games of the 1993 and 1994 seasons. Instead Montreal fans watched in horror as he scrapped plans for a new stadium and of a new TV deal, not to mention let some of the best seasons in recent memory by any player go waste, as Vladimir Guerrero was given only spare parts to play with. Once fans found out that the team was scheduled for contraction by the league, support dropped to next to nothing and the team's 35 year history was over.
In a move which seemed to thank him for his service, Major League Baseball allowed Loria to purchase the Florida Marlins in 2002. To add insult to injury Loria moved staff, equipment, computers from Montreal to Miami, some even with the Expos logos still on them. Due in no part to Loria, the Marlins won the 2003 World Series thanks to Jack McKeon, Ivan Rodriguez, and a list of young players like Miguel Cabrera and Dontrelle Willis. Freshly minted with a Championship trophy, Loria sprung into action and dismantled the team as a cost-cutting move. After several years near the bottom of the NL East, Jeffrey Loria orchestrated one of the biggest scams in sports history: he got the tax payers to fund a new stadium with the promise that he would put together a championship team. After free-spending on risky players like Jose Reyes, Mark Buerhle, and Heath Bell, the team and city had high hopes for the 2012 season in the new stadium. Within months the team reverted to its old ways and started a fire-sale of all-time epic proportions that included dumping every piece of value other than players on entry-level contracts. Today the Marlins hold the worst attendance in baseball and this is even considering tickets routinely being offered for free or $5.
Avoid Jeffrey Loria at all costs, he will destroy your hopes, dreams, and team. He will rarely be spotted in Miami or Montreal but when he is, will be with behind bulletproof windows and under an alias.
2.    Donald Sterling (Los Angeles Clippers)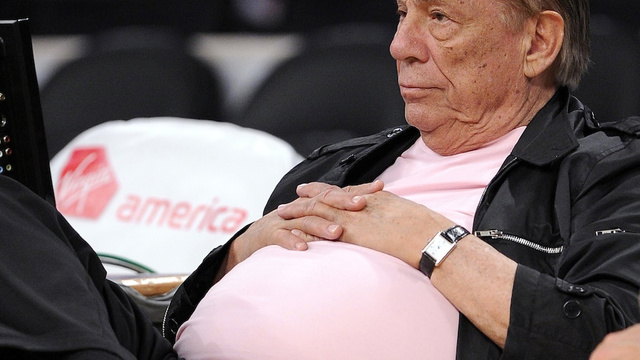 Don't let the recent success of the Clippers make you forget how crappy the team was prior to the Blake Griffin-Chris Paul era. Feel free to throw all the blame to Sterling. Since he bought the Clippers in 1981, the team has had only two winning records and has consistently been the butt of jokes and a punch line to everything that relates to futility. Making matters worse for the Clippers' already bad image is the lack of decorum by their owner: Sterling has been involved in a multitude of issues which suggests that he is an insufferable human being. He has been sued for a number of sexual harassment cases, accused of racism, and even heckled his own players. He may be the only thing standing between this rising Clippers squad and respectability.
3.    James Dolan (New York Knicks)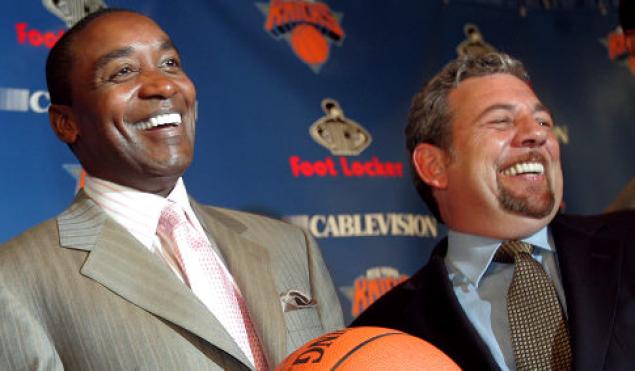 Dolan is a grandmaster when it comes to finding ways to fail despite having great resources. In 2003, Dolan, for inexpiable and inexcusable reasons, hired Isiah Thomas as the team's president of basketball operations. From what we could tell, that's like hiring Bernie Madoff as your financial adviser. It was one of the worst sports decisions Dolan made in his career. Thanks to Thomas' colossal whack-job, the Knicks were able to get the services of the likes of Stephon Marbury, Steve Francis and Renaldo Balkman, all total team cancers. Isiah eventually left in embarrassing fashion but the team continued moving ahead in his spirit of confusion and utter idiocy. Today the team has Carmelo Anthony but the  Amare Stoudemire contract and the resurgence of the crosstown Nets keep pointing to Dolan holding this fan base hostage.
4.    Charles Wang (New York Islanders)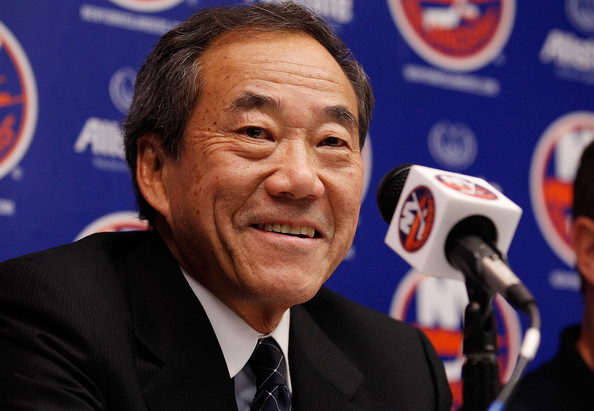 Under Wang's leadership, the entire Isles' organization displayed signs that their owner is bereft of common sense. In 2001, he virtually allowed Alexei Yashin to swindle them when they offered the right winger to sign a mind-bending 10-year, $87.5 million contract. Yashin of course turned out to be worthless. Five years later, Wang hired Neil Smith as the Islanders' general manager. After just 45 days, he fired Smith and replaced him with the team's backup goalie, Garth Snow. He called it an "unorthodox" move, many others called it just plain nuts. And as if he hasn't learned from the past, the Islanders signed goalie Rick DiPietro to a 15-year, $67.5 million deal. These days, Wang still has screws loose in his head. He plans to sell the team to a logic-defying cost of $300 million.
5.    Marge Schott (Cincinnati Reds)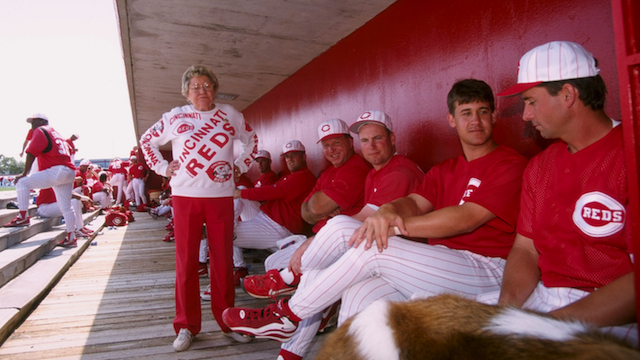 Shcott is proof that gender is not an obstacle when it comes to being a heartless, insensitive, and cheap sports team owner. She was known for her controversial racist comments which includes calling her own players (Eric Davis and Dave Parker) "million-dollar" ni**ers. Her verbal assaults weren't limited to blacks as she unleashed tirades to gays and Jews too. In an interview with Sports Illustrated, she made the following statements that must have made the entire Reds' PR staff soil their pants: "Hitler was good in the beginning, but he went too far." It triggered the league to suspend her in 1998. In addition, she refused to have other games' scores posted in Riverfront Stadium because it would cost her $350.
6.     Art Modell (Baltimore Ravens; Former/ Cleveland Browns)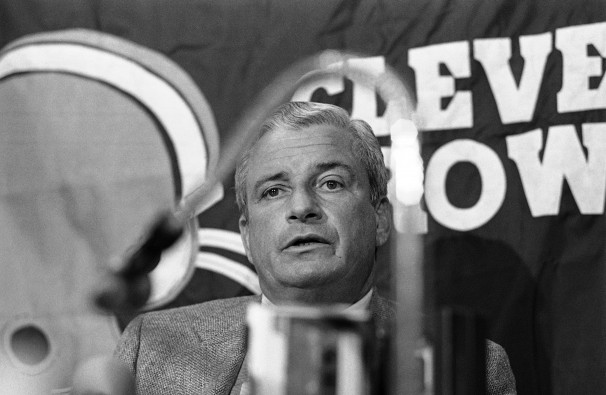 Anytime an owner decides to move a storied football franchise to another place, expect a tornado of hate hurled towards him by the fans. This was exactly what Modell endured when he relocated the Cleveland Browns franchise to Baltimore in 1995. But that was only one of Modell's shortsighted moves during his tenure as an incompetent owner of the Browns. Way back in 1964, he fired Cleveland's legendary coach, Paul Brown – a coach so beloved that the team's moniker was named after him. Although Cleveland got their franchise back in 1999, Modell remains high on the list of the city's most vilified figures.
7.    Al Davis  (Oakland Raiders)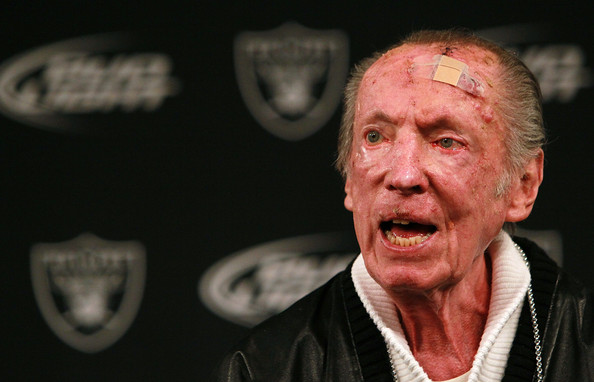 Davis is in the Pro Football Hall of Fame but over his final years this crypt-keeper wannabe put a stamp of failure on the franchise that may take decades to go away. Under his ownership, the Raiders won three Super Bowl titles and numerous division championships and playoff appearances. However, the manner he drove the Raiders to the ground after their early success was the reason why he is on this list of top 10 worst sports owners of all time. Since 2004, Oakland has been a laughing stock primarily because of Davis' inability to adapt to the changes in the league. He was still the owner when the Raiders drafted an ensemble of busts which includes Robert Gallery, Todd Marinovich, and of course, JaMarcus Russell – the team's first overall pick in 2007. He also was one of the most meddling owners ever and his failure to build a consistent staff exposed this franchise as one of the most putrid destinations in the NFL through the 2000's. Since his death in 2011 the team is finally making strides towards respectability and a return to being one of the most dominant franchises all-time.
8.    Dan Snyder (Washington Redskins)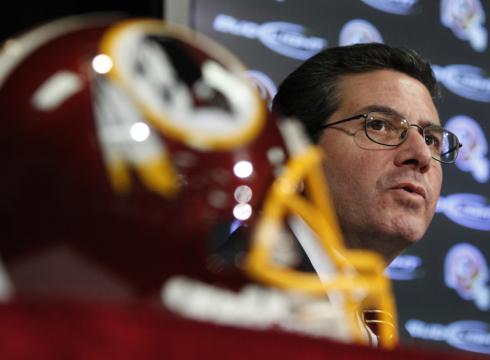 Although the future of the Redskins appears bright because of RG3, it can easily be dimmed by just one of Snyder's signature atrocious football decisions. Since he took over ownership of the team in 1999, Washington has had only four winning seasons. Many blame this on the several coaching changes Snyder made in the past. Under his watch, the Redskins gave Albert Haynesworth a fat $100 million contract. Haynesworth then showed how much he cared about being the first hundred-million-dollar football player when he showed up to training camp overweight. More recently, Snyder refused to change the name of his team (which is considered a slur by American Indians) despite the public calling for it and was on the signature end of several horrible personnel moves.
9.    Michael Jordan (Charlotte Bobcats)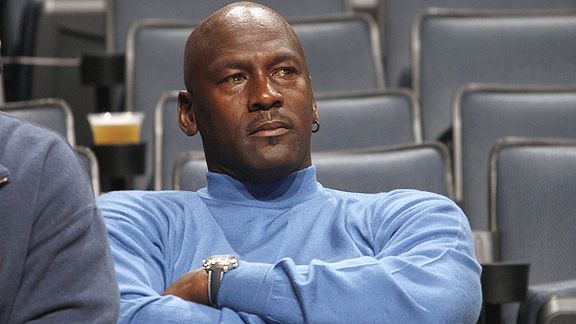 The greatest basketball player of all time is the owner of the worst NBA team of all time. Before Jordan became the majority owner of the Bobcats, he showed glimpses of what kind of damage he could inflict in the future by drafting Kwame Brown as the Wizards' first overall pick in the 2001 NBA Draft – Jordan was Washington's team president then. Fast forward to 2006, Jordan was the Bobcats' "Manager of Basketball Operations". He repeated his own blunder by drafting Adam Morrison as the third overall pick. And just like Brown, Morrison turned out to be a good-for-nothing second stringer. Jordan's latest low-light? The 2012 Bobcats went down in the record books for the worst winning percentage in NBA history. Recently he added nepotism by hiring his brother in a senior role.
10.  Charles Comiskey (Formerly Chicago White Sox)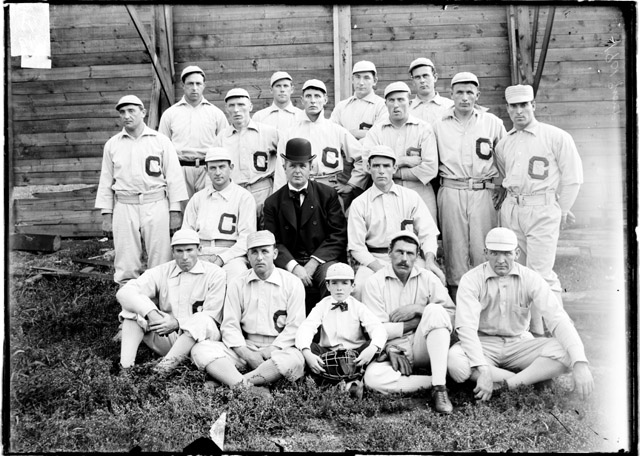 Sure, everyone has heard of the "1919 Chicago Black Sox scandal". What most people don't know was that it was Comiskey's irrational cheapness that drove Shoeless Joe Jackson and the other White Sox players to fix the game. He was known to letting his players pay for cleaning their own uniforms. Also in 1919, he promised his players a "bonus" if the team won the pennant. The White Sox did that but the bonus turned out to be a case of champagne. It would be totally understandable if one of the White Sox broke a bottle on Comiskey's face. In addition, his star players were severely underpaid. Take for example Eddie Cicotte who was promised by Comiskey $10,000 bonus if he won 30 games. In a total jackass move, Comiskey ordered his manager to NOT play Cicotte to avoid shelling out the money. Sounds like this guy was Jeffrey Loria's inspiration.
BONUS
11. George Steinbrenner (New York Yankees)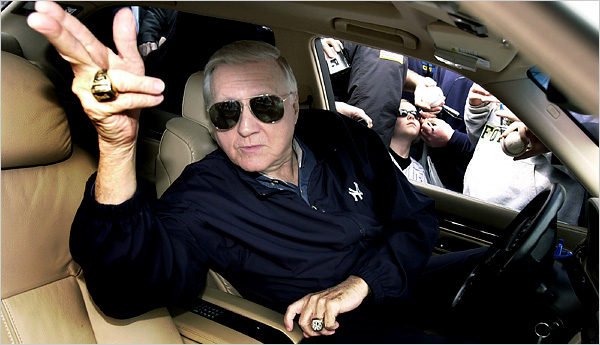 Steinbrenner would do just about anything to ensure that the Yankees win. Sounds like the kind of owner that doesn't belong on this list, right? But for sure you have heard what kind of boss "The Boss" was. He was a menace. A control freak who meddled in the Yankees' day-to-day operations. An autocrat who was a one-man firing squad; he probably fired more managers than the number of bullets in a semi-automatic magazine. Steinbrenner once said that "Winning is the most important thing in my life, after breathing." That's right, because breathing fire was his true, indisputable passion. He also paid a gambler to dig up dirt of one of his players (Dave Winfield).  The list of Steinbrenner's infamous deeds as an owner is long. The list of the people he feuded with might be longer.
These are only some of the many owners who dealt or currently dealing their teams havoc in their own unique kind of way. Do you think there are others who may be far worse than any of the listed above?  Share this article on your Social Network and let everyone know your choice of the worst sports owner in history.
2,992 total views, 2 views today
Comments
comments