As one of the year's biggest sporting events, the MLB World Series is bound to attract enormous amounts of attention, a sizable portion of which will be of the gambling variety. Some will be seasoned bettors, but others will be casual fans looking to place a little wager on their favorite fall event.
So what exactly would a neophyte baseball bettor need to know before making his or her World Series picks?
Here are our Top 4 MLB World Series Betting Tips:
1. Know the Pitchers
Similar to the quarterback in football, the pitcher is the most important player on the baseball diamond. He touches the ball on every play, making his effect on the game the greatest. [sc:MLB240banner ]
Betting on a good starting pitcher greatly increases your chances of winning. Cy Young candidate Adam Wainwright gives the Cardinals a better chance of winning than, say, Joe Kelly. At the same time, it's also important to see who the opposite starter is and who is more likely to have a better game. One could also consider betting against a poor pitcher.
Although it's not a 100% accurate indicator of future performance, it is helpful to check a pitcher's previous outings. For example, St. Louis' rookie Michael Wacha has been amazing this postseason, surrendering just one earned run in 21 postseason innings. The major question will be whether or not his historic run can continue.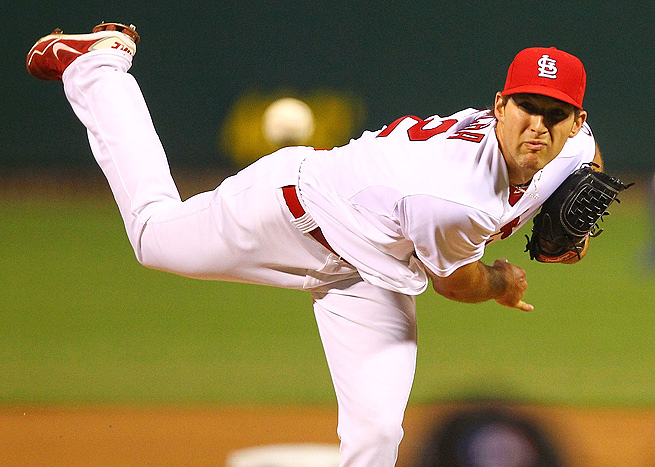 2. The Money Line
The money line is a more or less straightforward proposition: bet on the team who you think is going to win.
Because the Red Sox and the Cardinals are two similarly good teams (both clubs are number-one seeds and had identical 97-65 records in the regular season), the money line is expected to be very close. For Game 1, Boston is currently at -119 and St. Louis is +109.
Boston's bump can be attributed to home-field advantage, and expect the Cardinals to receive more or less the same line when the series goes to St. Louis. There isn't much value in these picks in terms of enormous payout, but there should be relatively less risk.
3. There's Value in Over/Under
In a series expected to be as evenly-matched as the Red Sox vs Cardinals, picking a winner between the two can be difficult from game to game. Betting on the over/under line could be a more profitable option for some bettors.
Suppose the two starting pitchers are the teams' aces, who generally pitch longer into the game and give up the least runs. Odds are that game will be more low-scoring compared to a game with the teams' back-end starters. In this instance, wager on the under.
When betting on over/under in the World Series, be mindful of the DH. Because the rules change from American League to National League in the World Series, games in Boston will have an extra hitter, which means the possibility of more points.
4. Avoid the Point Spread
Betting on point spreads isn't as popular in baseball as in football. However, most sportbooks still give out those odds, which smart bettors can take advantage of.
Just remember: If the team you want is getting runs in the spread (the underdog who's expected to lose within a certain margin), then you just might want to jump on it. You have more than one way to win. If they're giving up runs in the spread (the favorite expected to win by a certain margin), you might want to look elsewhere. Never give up runs. Winning is hard enough without winning by 2 runs.
[sc:MLB490banner ]
Time to put that knowledge to good use, so click on over to Top Bet Sportsbook and place your bet on the World Series.
1,603 total views, 1 views today
Comments
comments