The current longest-reigning UFC champion puts his welterweight title on the line in what could be his toughest (and possibly last) fight on UFC 167, November 16 in Las Vegas.
Hard-hitting southpaw Johny "Bigg Rigg" Hendricks will now get his opportunity to finally dethrone the long-time welterweight king Georges "Rush" St. Pierre in the main event.
Betting on UFC 167: Georges St. Pierre vs. Johny Hendricks
In the co-main event, the controversial and outspoken former contender Chael Sonnen will try to fight his way to another UFC title bout when he faces former light heavyweight champion "Suga" Rashad Evans.
Also featured in the main card, promising young welterweight Rory "Ares" MacDonald faces "Ruthless" Robbie Lawler, where the winner could be next in line for a title shot in the division. Former contender Josh Koscheck will face Tyron Woodley in another welterweight bout.
Betting on Georges St. Pierre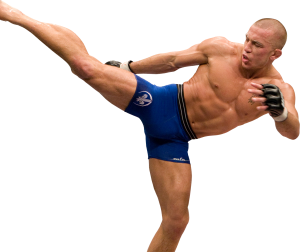 After Anderson Silva's shocking defeat, Georges St. Pierre now owns the title of longest tenured UFC champion.  GSP won back the title he lost to Matt Serra in 2008 and has successfully defended the belt for eight consecutive fights. Overall, the champion is on an 11-fight winning run, with his last defeat back in 2007.
In 2011, GSP suffered a torn ACL which sidelined him for over a year and threatened to end his reign as champion. However, he showed very few signs of rust in the cage as he defeated interim welterweight champion Carlos Condit in his first fight back. And in his latest fight this year, GSP ably handled the tough, brash-talking Nick Diaz en route to a five-round decision.
GSP is a mixed martial artist in every sense of the word in that he is excellent in all disciplines. He is renowned for his tremendous takedowns which he expertly utilizes to dominate fights. He is also a first-degree black belt in Brazilian Jiu-Jitsu and has five submission victories.
He has fine-tuned his striking, most notably his jabs, to great effect in two of his most recent fights against Josh Koscheck and Jake Shields. And he has impeccable conditioning; seven of his last eight fights have gone the full 25 minutes.
The main criticism of GSP in recent years has been his inability to finish fights; his last stoppage was BJ Penn four years ago. However, few can argue with the results GSP's style and game planning has wrought. Should the fight go the distance, expect another GSP win. Bet on Georges St. Pierre at Top Bet once odds are released.
Georges St. Pierre's Last 5 Fights
| | | |
| --- | --- | --- |
| DATE | OPPONENT | METHOD |
| 03/16/2013 | Nick Diaz | Win via UD |
| 11/17/2012 | Carlos Condit | Win via UD |
| 04/30/2011 | Jake Shields | Win via UD |
| 12/11/2011 | Josh Koscheck | Win via UD |
| 03/27/2010 | Dan Hardy | Win via UD |
*SD- Split Decision UD – Unanimous Decision, KO – Knockout, TKO –Technical Knockout
Betting on Johny Hendricks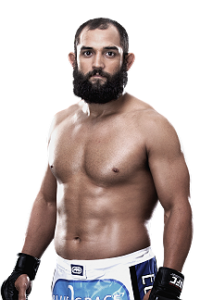 The challenger Johny Hendricks comes into his first title shot on the strength of a six-fight winning streak. He earned his number one contender status by defeating the former interim champion Carlos Condit earlier this year by unanimous decision.
Stylistically, Johny Hendricks presents an interesting match-up for GSP. As mentioned earlier, GSP can take people down almost at will. But Hendricks is a well-decorated collegiate wrestler (2005-06 NCAA Division I national champion) and could have the tools to neutralize GSP's takedowns. He is also a threat to possibly even take the champion down to the mat as he did against Condit in his previous fight.
But what makes Hendricks a particularly dangerous opponent for GSP is his incredible one-punch knockout power. As Hendricks exhibited in his recent bouts with Jon Fitch and Martin Kampmann, he only needs to land one left hand (and less than one minute) to end the fight. Moreover, more than half of Hendricks' wins have come via knockout (8 KOs in 15 wins).
If Hendricks is successful in defending GSP's takedowns and keeps the fight on the feet, he stands a greater chance of knocking out the champion as Matt Serra did those many years ago. However, the champion will very likely gameplan against that power, so the challenger must diversify his offense accordingly.
GSP is unlikely to adopt Anderson Silva-like tactics, but Johny Hendricks' path to victory against a long-time champion could be remarkably similar to Chris Weidman's: just land a strong left hand and become the new champion. Bet on Johny Hendricks at Top Bet once odds are released.
Johny Hendricks' Last 5 Fights:
| | | |
| --- | --- | --- |
| DATE | OPPONENT | METHOD |
| 03/16/2013 | Carlos Condit | Win via UD |
| 11/17/2012 | Martin Kampmann | Win via KO |
| 05/05/2011 | Josh Koscheck | Win via SD |
| 12/30/2011 | Jon Fitch | Win via KO |
| 08/06/2010 | Mike Pierce | Win via SD |
*SD- Split Decision UD – Unanimous Decision, KO – Knockout, TKO –Technical Knockout
On the UFC 167 Fight Card
Welterweight — Georges St. Pierre (c) (24-2) vs. Johny Hendricks (15-1) – for the UFC Welterweight Championship
Light Heavyweight — Rashad Evans (23-3-1) vs. Chael Sonnen (29-13-1)
Welterweight — Rory MacDonald (15-1) vs. Robbie Lawler (21-9, 1 NC)
Welterweight — Josh Koscheck (19-7) vs. Tyron Woodley (11-2)
Flyweight — Tim Elliott (10-3-1) vs. Ali Bagautinov (11-2)
Lightweight — Donald Cerrone (20-6, 1 NC) vs. Evan Dunham (14-4)
Middleweight — Ed Herman (21-7, 1 NC) vs. Thales Leites (21-4)
Bantamweight — Erik Perez (13-5) vs. Edwin Figueroa (9-3)
Welterweight — Brian Ebersole (50-15-1, 1 NC) vs. Rick Story (15-7)
Welterweight — Jason High (18-4) vs. Anthony Lapsley (22-5, 2 NC)
Bantamweight — Vaughan Lee (13-9-1) vs. Sergio Pettis (9-0)
Light Heavyweight — Cody Donovan (8-3) vs. Robert Drysdale (6-0)
[sc:UFC490banner ]
2,565 total views, 1 views today
Comments
comments