Can Georges St-Pierre weather the power of Johny Hendricks, painted by fans and the media as something that will be too much for the champion to handle? That and many other questions will be answered on November 16 when the Ultimate Fighting Championship brings its act to Las Vegas for UFC 167.
UFC 167 Odds and Betting Lines: Georges St-Pierre vs. Johny Hendricks
| Fighter | Odds |
| --- | --- |
| Georges St-Pierre | UFC 167 Odds TBA |
| Johny Hendricks | UFC 167 Odds TBA |
Betting on Georges St-Pierre for UFC 167
Since regaining the UFC welterweight title from Matt Serra in UFC 83, Georges St-Pierre has badly beaten eight men who dared challenge him for his belt. Most of those fighters came in with solid credentials, highly touted to be the one that could finally solve GSP. [sc:UFC240banner ]
No dice. Each one of them was sent home looking like he got hit in the face with a block of cement.
GSP's next opponent has many pundits singing this familiar tune. Many are picking Jonny Hendricks based on his wrestling and punching power. St-Pierre has had plenty of those kinds of fighters come his way and he always proves to be the winner.
The 32-year old champion has broken down to pieces Josh Koscheck, a renowned college wrestler like Hendricks. St-Pierre has also picked apart the likes of Thiago Alves, Nick Diaz, and Carlos Condit, all possessing very good striking abilities.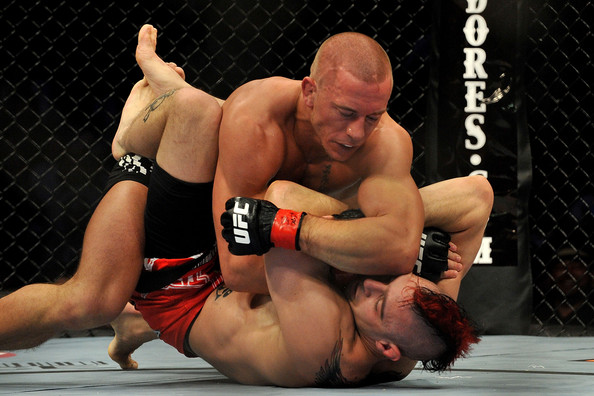 Since recovering from a devastating knee injury, St-Pierre had won twice in two fights. He beat Condit first in UFC 154 before defeating Diaz in the main event of UFC 158.
The champion has successfully taken down foes 84 times on 112 attempts for a 75% success rate. He is just as good at defending takedowns, avoiding the mat 88% of the time over his UFC career.
Bet on Georges St-Pierre at Top Bet sportsbook once odds are released.
Betting on Johny Hendricks for UFC 167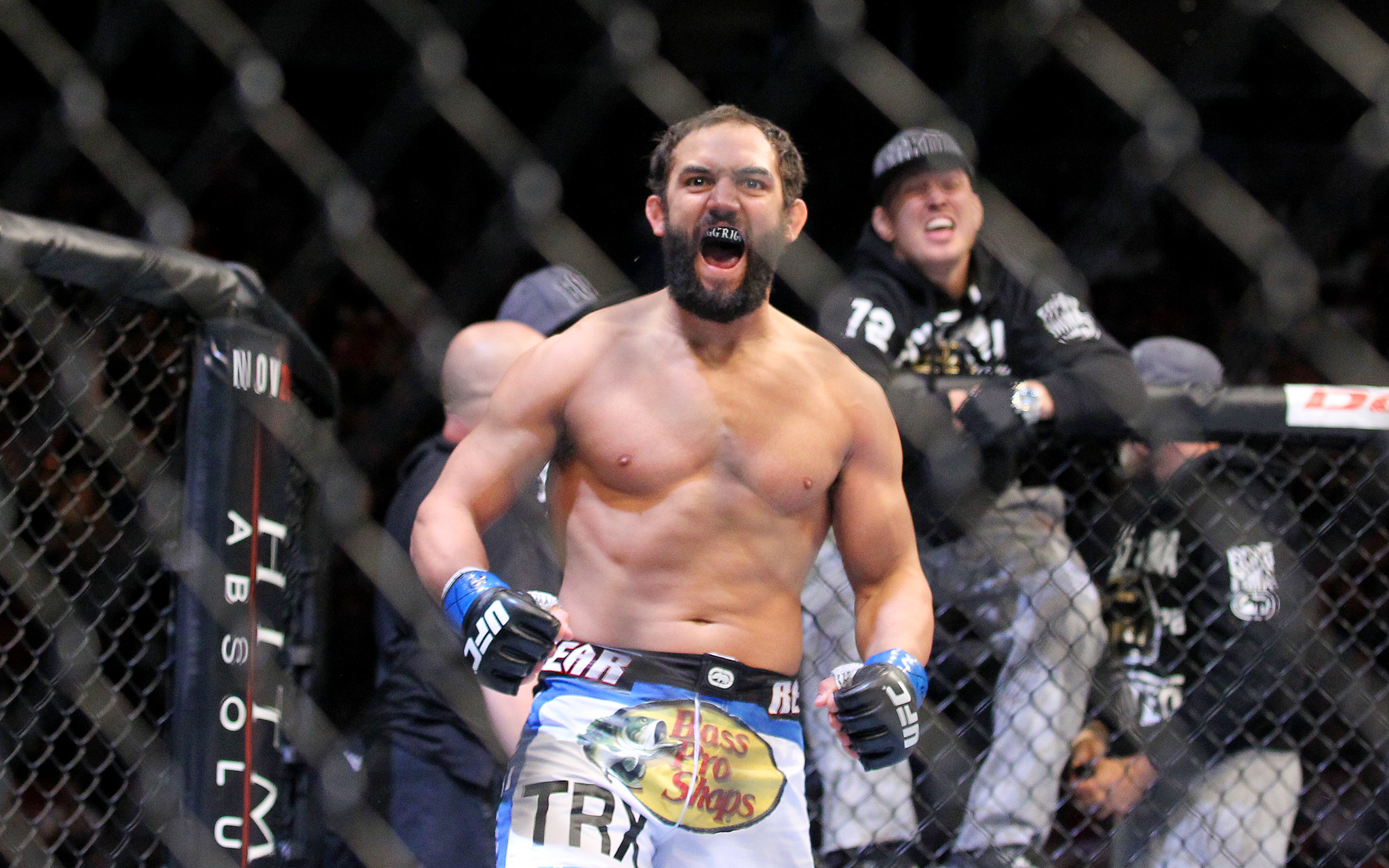 Jonny Hendricks is one dude who can send any man to sleep with his fists, which may or may not be a nicer version of saying Hendricks could cripple grown men with just a single punch. Plying his trade in a sport where tough guys are a dime a dozen, Hendricks still managed to bring the MMA limelight to himself by making knockouts a dime a dozen, too.
Since 2011, the fighter nicknamed "Bigg Rigg" has won three Knockout of the Night honors.
Hendricks won all of his last seven fights, three of them ending in first round knockouts. His power is on a level never before seen by GSP. Sure, St-Pierre has fought some mean strikers, but Hendricks' hands pack a more powerful punch.
In a recent interview with FightHubTV.com, Hendricks speaks his mind on how he sees his fists leading him to an impressive victory over GSP:
"I can lay you out with both hands, everyone thinks my left hand is the hand that's gonna do it, but the goal is to put it away and knock him out with my right hand. The difference between me and Josh is that I do have the power to take GSP down. I let my body do the talking. I don't go in with a gameplan, I have a bunch, and then let my body figure out what it wants."
What's interesting is that, despite all the talk about Hendrick's knockout power, his ground game may be even better. He has remarkable wrestling pedigree, having been a four-time All-American wrestler at Oklahoma State University and a two-time national champion.
Bet on Johny Hendricks at Top Bet sportsbook once odds are released.
[sc:UFC490banner ]
On the UFC 167 Fight Card
Welterweight — Georges St-Pierre (c) (24-2) vs. Johny Hendricks (15-1) – for the UFC Welterweight Championship
Light Heavyweight — Rashad Evans (23-3-1) vs. Chael Sonnen (29-13-1)
Welterweight — Rory MacDonald (15-1) vs. Robbie Lawler (21-9, 1 NC)
Welterweight — Josh Koscheck (19-7) vs. Tyron Woodley (11-2)
Flyweight — Tim Elliott (10-3-1) vs. Ali Bagautinov (11-2)
Lightweight — Donald Cerrone (20-6, 1 NC) vs. Evan Dunham (14-4)
Middleweight — Ed Herman (21-7, 1 NC) vs. Thales Leites (21-4)
Bantamweight — Erik Perez (13-5) vs. Edwin Figueroa (9-3)
Welterweight — Brian Ebersole (50-15-1, 1 NC) vs. Rick Story (15-7)
Welterweight — Jason High (18-4) vs. Anthony Lapsley (22-5, 2 NC)
Bantamweight — Vaughan Lee (13-9-1) vs. Sergio Pettis (9-0)
Light Heavyweight — Cody Donovan (8-3) vs. Robert Drysdale (6-0)
2,460 total views, 1 views today
Comments
comments