Watching a baseball playoff game is like undergoing an open-heart surgery because playoffs in baseball is like no other. After a grueling 162-game regular season schedule for each team, the top teams in baseball gear up for the most nerve-wracking phase of the season where heroes are born, hearts are broken and historic feats are made.
11 Reasons MLB Has the Best Postseason in Sports
1. Series Comebacks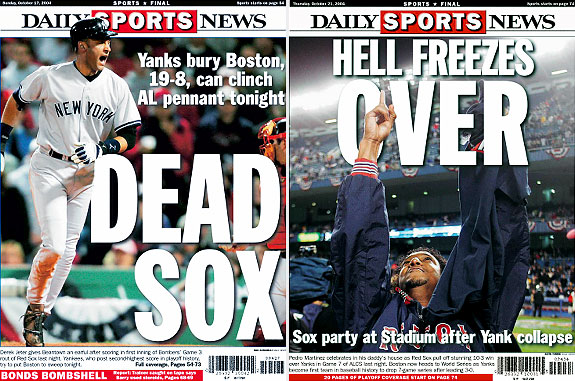 Yogi Berra once said "It ain't over 'til it's over" and in baseball it's the reality. The Major League Baseball Postseason history is filled with teams that came back from the jaws of elimination to win the series and leave their opponents looking like a bunch of people who just got laid off. Take for example the Boston Red Sox who won four straight games after being down 0-3 in the 2004 best-of-seven ALCS against bitter rivals New York Yankees. At times like that, anyone who had money on the Red Sox to win the World Series bets would have been paid like a king!
2. Walk-Off Home Runs
There are buzzer beaters in basketball and overtime winning goals in hockey but nothing brings the house down any louder than a walk-off homer in a postseason game. Ask any baseball fan whose team has won a series through a walk-off homer and they'll tell you what date it was hit in a heartbeat. Ask them their son's birthday and you'll hear crickets. Here are some of the most memorable walk-off home runs ever hit in a postseason:
Carlton Fisk in 1975 World Series, Game 6
Joe Carter in 1993 World Series, Game 6
Bill Mazeroski in 1960 World Series, Game 7
3. Pitching Rotations
It's a marvel to watch a team who has a strong pitching staff knowing that every game would have a different starter but is just as great as the last guy. Remember the 1990's Braves who arguably had the best pitching rotation in the history of baseball with Greg Maddux, Tom Glavine and John Smoltz? When these pitching studs are mound, bettors really start reconsidering which team will win the World Series.
Speaking of pitching…
4. Historic Pitching Performances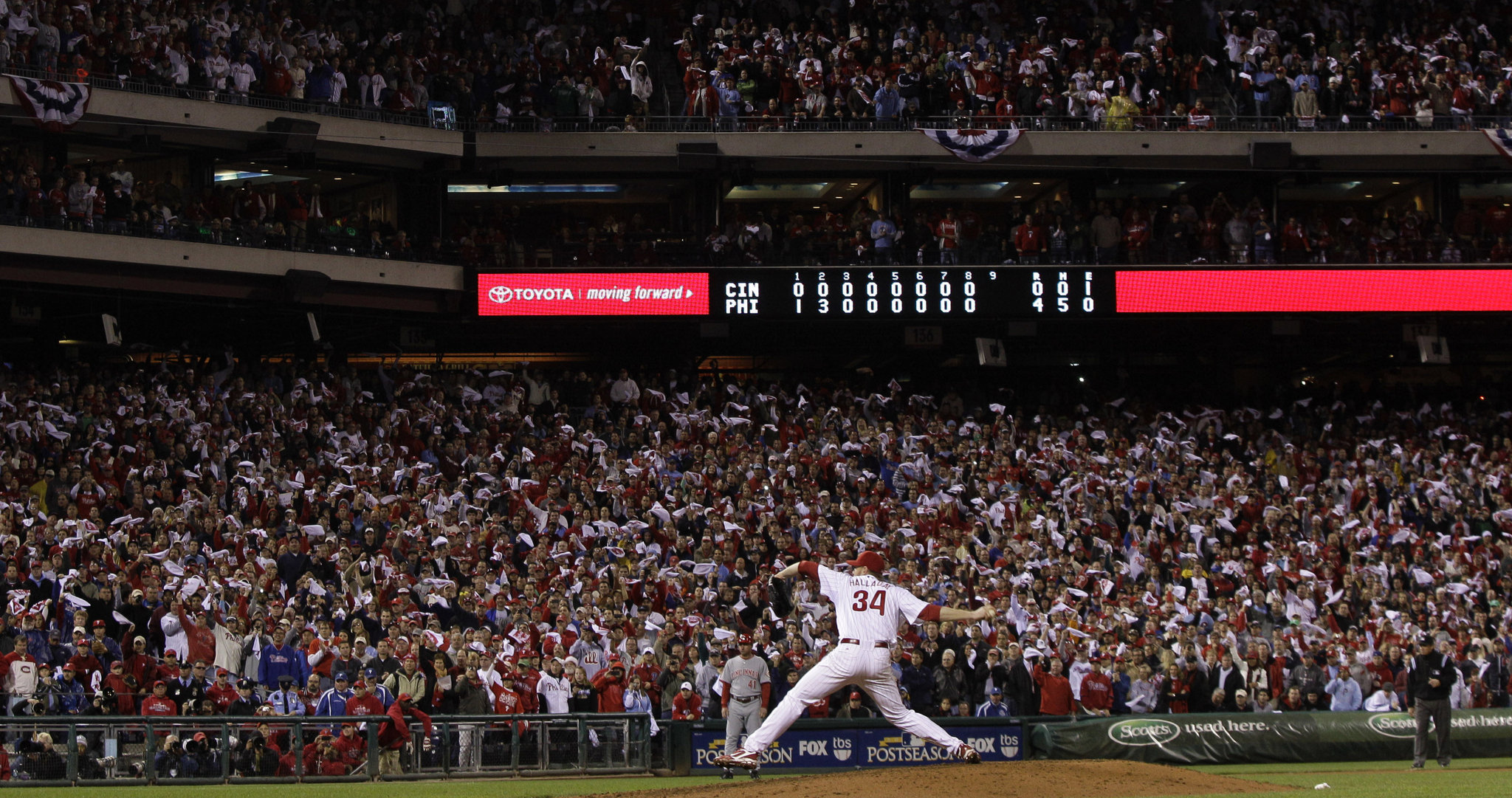 Walk-off home runs in the postseason may get the headlines but it's the epic pitching performances who get the respect of baseball fans and historians for decades. Every postseason, fans are on the lookout for the next pitcher who would put his name in the record books by tossing a rare feat like a no-hitter or a perfect game. Doc Halladay and Don Larsen, ring a bell?
5. Pennant Races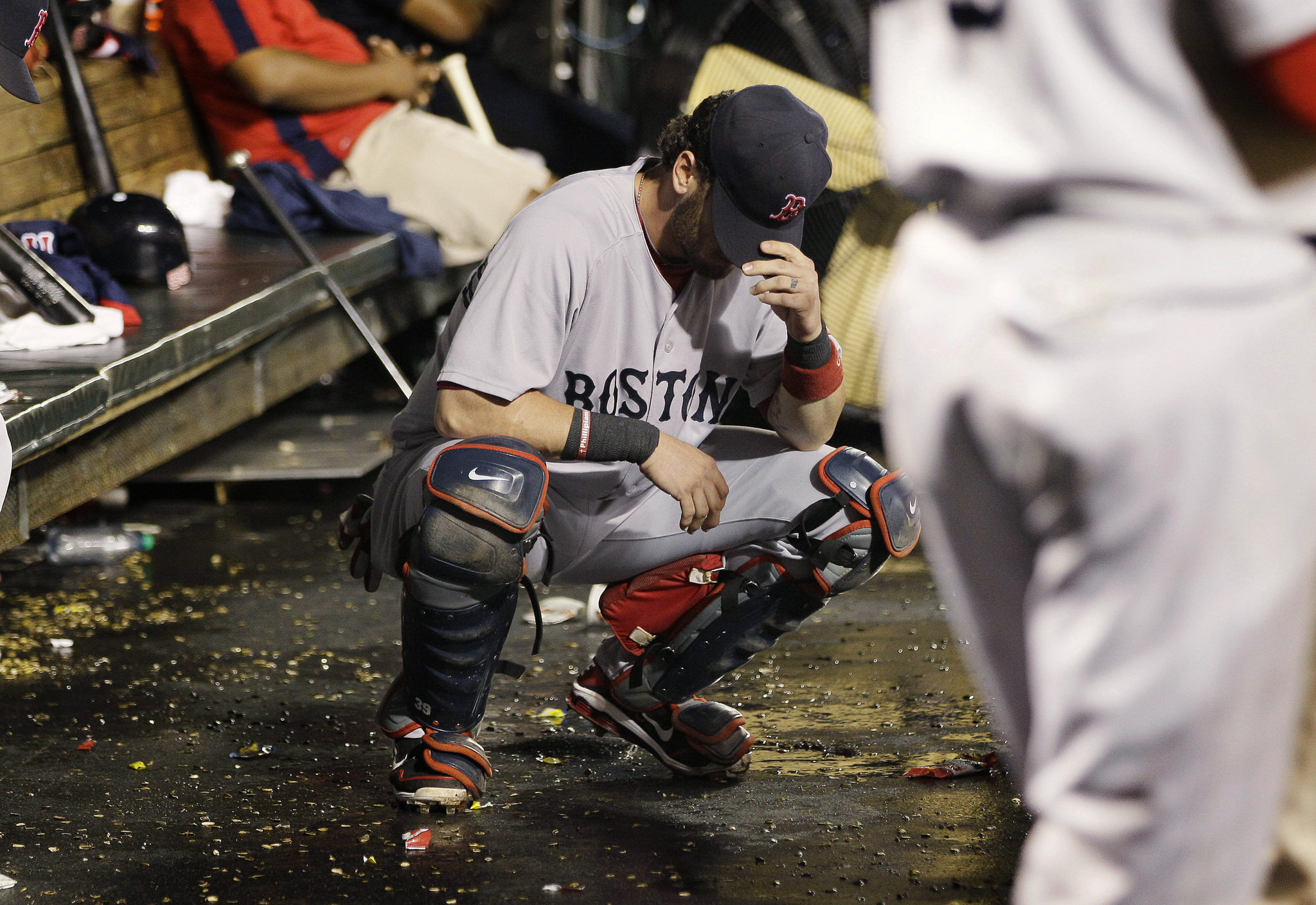 Technically, pennant races are not part of the postseason but those 10-40 games leading to the MLB Playoffs when the hysteria builds for fans and when MLB Betting fires up. Even a month before the postseason, there are teams that are way behind in the race for the division lead or even in the wild-card chase and if those teams never consider surrender, they just might see the bright lights of the postseason. They could suddenly catch fire in the last month of the regular season, winning in bunches, while the team that had a comfortable lead in the standings in early September inexplicably forgot how to win a ball game. One of the most recent and perhaps the best example is the 2011 collapse of the Red Sox to the delight of the Tampa Bay Rays.
6. Wild Card
The four MLB Wild Card postseason slots makes those pennant chases even more exciting. There were countless situations in Major League Baseball history where one division featured the two best teams in baseball and under the old system where only the top team made the postseason, MLB bettors would unfortunately only had the chance to see the top team play and may have seen the a much weaker team make it because of a weak position. The classic example of this has been the AL East which has seen the New York Yankees, Boston Red Sox, and Tampa Bay Rays all perform as the best teams in the league at the same time.
With the two new wild cards slots added, the playoff excitement and MLB Betting action has reached new heights and the weapons races in many divisions has more teams than ever stocking up the war chest in hopes of playing in October.
7. Unlikely Heroes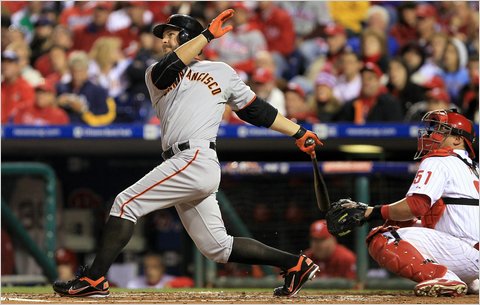 Sometimes, a virtual unknown or a longtime journeyman comes out of nowhere and becomes a postseason hero. They're not paid $100M but somehow manage to play as if they're promised an island, otherwise their .500 batting average in a series and 4 HR just don't seem humanly possible. It happens almost every year that these players suddenly wreak havoc hitting home runs and getting hits just when their team needs them most.
8. Clutch Players
The MLB Postseason is a world of pressure and it's supposed to be when players earn those huge contract. This is the time when the boys are separated from the men and the fans get to see which players have ice-water running through their veins. We're talking about players like the Red Sox pitcher Curt Schilling who continued to play in an elimination game in Yankee Stadium despite his ankle covered in blood. Speaking of the Yankees, no one will ever forget Mr. October. Reggie Jackson's 3 home runs in Game 6 of 1976 will go down in MLB history forever and cement his place in the clutch player hall-of-fame.
9. Crowd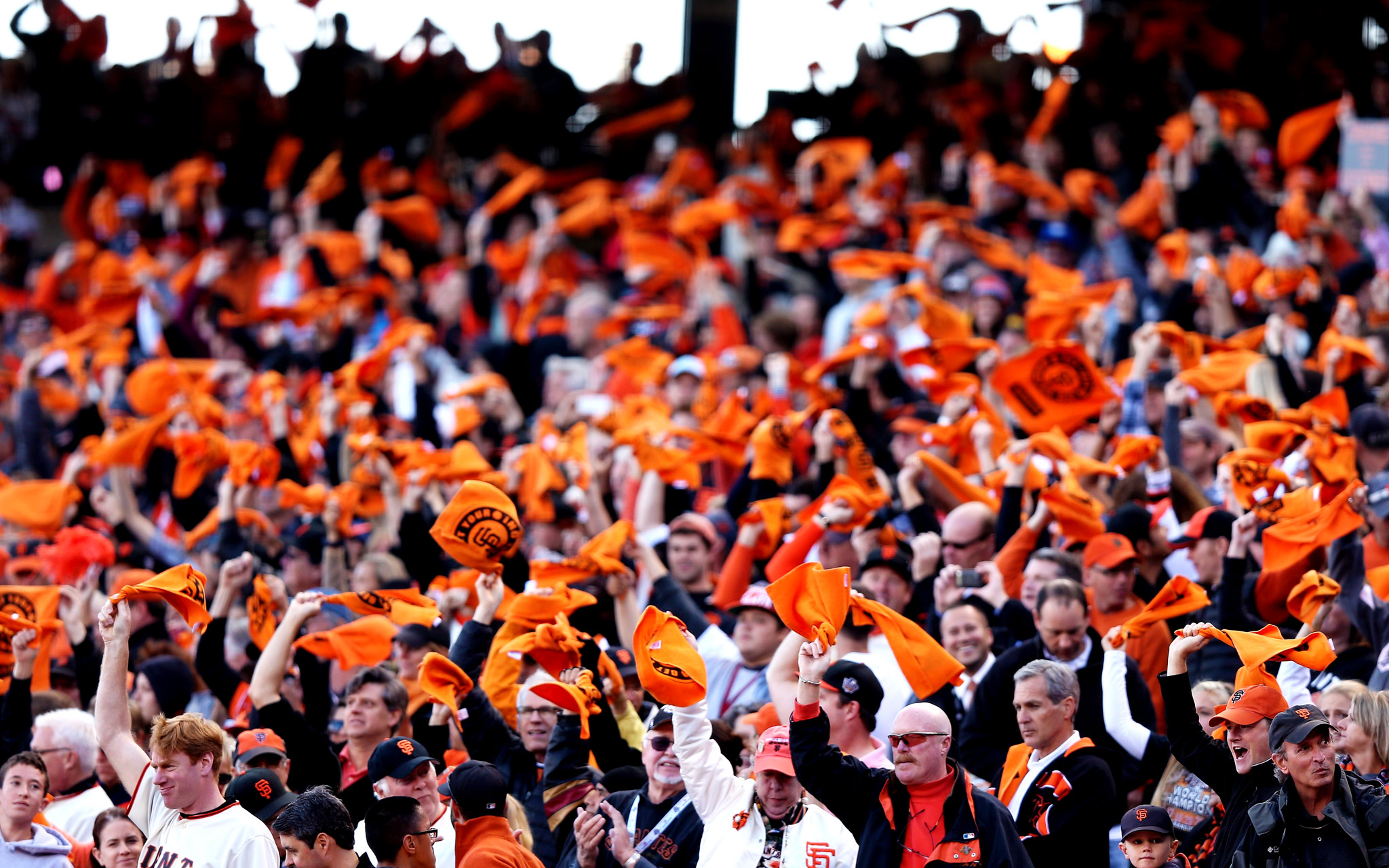 Fans in baseball wait the longest for their postseason because of a lengthy 162-game schedule for teams and yet their interest doesn't dwindle a bit when the playoffs arrives. They're not even leaving even if it takes a game 20 innings to finish and it also means thousands of games to bet on. Check out Top Bet's MLB Baseball Odds now.
10. Team Celebrations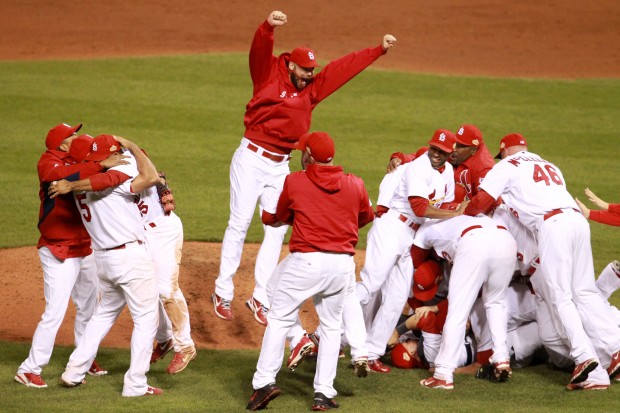 Be it a dog pile on the pitcher's mound or a pile of teammates waiting at home plate, celebrations in the postseason are like no other in baseball. The first ever dogpile celebration was actually in 1986 when the New York Mets miraculously beat the cursed Boston Red Sox. Kirk Gibson's fistpump celebration in 1988 when he belted a pinch-hit home run for the Los Angeles Dodgers may be the most remembered single-player celebration in recent history.
11. Rivalries
Say all you want about the Lakers-Celtics, Bruins-Flyers, or Patriots-Giants. There's still no rivalry that's as heated as the Yankees-Red Sox in the ALCS or Giants-Dodgers in the NLCS.
We're sure you have your own reasons why baseball offers the best postseason in all of sports and why betting on MLB Baseball will be full of thrills. We'd like to hear it. Please Follow Top Bet on Facebook, Twitter, and Google+ and share your thoughts on which ones you think make postseason in baseball such a great spectacle.
3,302 total views, 1 views today
Comments
comments