The Yankees dove right into the free agent market and rolled around in it like fat pigs. $85 million to Brian McCann; $45 million to Carlos Beltran; and $153 million to Jacoby Ellsbury.
With an arms race brewing between the wild west's version of the evil empire, the Dodgers, and the Yankees, we don't doubt there will be more fat contracts handed out.
The New York Yankees and Alex Rodriguez are fat
While bettors watch for 2014 MLB off-season transactions involving the New York Yankees, PED hero Alex Rodriguez has been making a run at his own kind of record… on the bathroom scale.
Fat photo of Alex Rodriguez from 2014 MLB offseason
words cannot describe how much love every baseball fan has for him right now for his crusade against the villainous Major League Baseball and its commissioner. All hail Arod, his love for the purity of the game, and his love of a good chimichanga.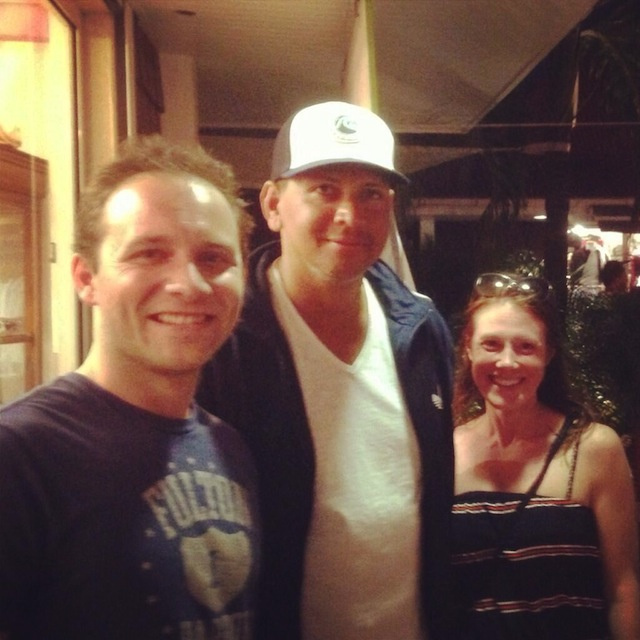 Thanks to @GTMags for snapping this classic pic of the living legend.
This poor malnourished guy has also taken it onto himself to spread love, joy, half-smiles, and Carl's Jr burgers-fueled bear hugs. While he may or may not be on the field this week, his presence and growing presence will not be forgotten.
Congrats Alex and we're here on your chase of 714 HR pounds.
Yankees overweight legend: CC Sabathia

Listed at a staggering 290 pounds, CC Sabathia has become the undeniable king of the mound.
If it wasn't for being one of the best pitchers of his generation, the entire New York fan base would have had an intervention ages ago. Whether it's his 6′-7″ frame or his undeniable status as the best starting pitcher for the Bronx Bombers, he's one of the the last people under the hot lens of the New York media.
While CC has earned a right to do whatever he wants, let's hope he passes along some good habits and wisdom to Michael Pineda who hopefully will be making his Yankees debut this season.
Pineda is currently listed as a featherweight 260 pounds.
Fat photo of Derek Jeter from 2013 MLB offseason

Star Yankees have been known to gorge after the doldrums of not winning another World Series kicks in. During last year's offseason Derek Jeter joined the club.
He can do no wrong and will go down as one of the greatest Bronx Bombers ever, but he had some fences to mend with the media, fans, and his legions of super fans when he was spotted looking more like a pitcher than a shortstop.

His career may come to a close this season and all signs point to him working out this offseason in hopes of finishing it on a high note.[sc:MLB240banner ]
While that belly seemed pretty standard for any us beer-guzzlers, we're not sure how his former girlfriends (Vanessa Minnillo, Jessica Alba, Adriana Lima, Minka Kelly) appreciated it last year. If for whatever reason he yet again gets lost down the Doritos rabbit hole, a belly bump would help him take over third base. It has become a position infamous for it's large heroes (see: Pablo Sandoval).
2014 New York Yankees season outlook
MLB bettors can look forward to another season of high drama, elevated cholesterol, and great headlines from the New York tabloids.
The Yankees at time of publishing have +1400 odds to win the title and +800 to win the American League.
You can bet on which team will win the 2014 MLB World Series here.
[sc:MLB490banner ]
3,153 total views, 1 views today
Comments
comments