The eight best teams of each conference have been decided.  Which among these 16 teams will get out alive of the first round of the best playoff tournament in all of sports and continue to fight for the right to take home the Lord Stanley Cup Trophy?
Sports News and Predictions
Stanley Cup Playoffs Preview and Predictions
Eastern Conference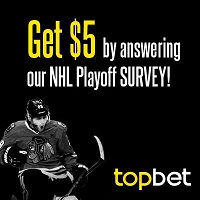 Boston Bruins vs. Detroit Red Wings
Regular Season Series: Detroit leads 3-1-0
Weighed down by an assortment of injuries throughout the season, the Detroit Red Wings made it to the postseason nonetheless, setting themselves up for a first round encounter against the President Trophy-winning Boston Bruins. Detroit is the only team in the league to have defeated the Bruins thrice in regulation this season, including a 6-1 beatdown at Joe Louis Arena last November.
Daniel Alfredsson and Niklas Kronwall lead Detroit's cast with 49 points apiece. Meanwhile, Gustav Nyquist tops the team in goals with 28. While the Red Wings don't have a 50-point man, the Bruins, on the other hand, are teeming with such players. Boston, which averaged 3.2 goals per game, has six players with at least 51 points. David Krejci tops his team with 69 points, most of it from assists(50). He also owns the league's best plus-minus rating of +39.
In addition to their excellent offense, the Bruins also have Tuukka Rask, who will provide an imposing presence between the pipes. Rask is simply an efficient net minding machine. Among goalies with at least 40 games played, Rask owns the best saves percentage with .930.
The Bruins are the favorites to take home the Stanley Cup trophy this year with a price of +350.
Writer's prediction: Bruins win series, 4-2.
Montreal Canadiens vs. Tampa Bay Lightning
Regular Season Series: Tampa Bay leads 3-0-1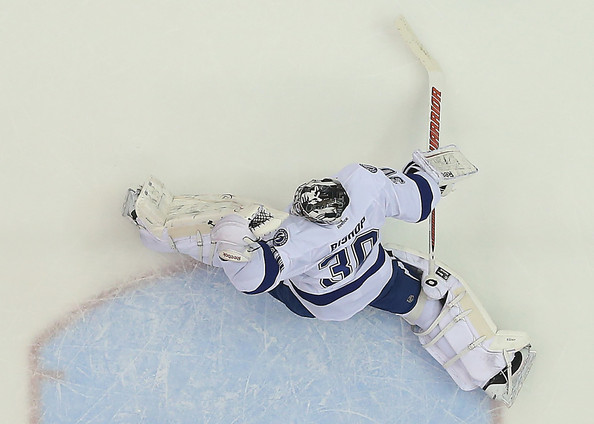 In the four meetings of the Tampa Bay Lightning and Montreal Canadiens during the regular season, the goal lines haven't gone past four goals and only one of those games ended in regulation – Tampa Bay's 3-1 win at home on April 1. As what these games have shown, the match-ups were mostly decided by the men working in between the pipes. Ben Bishop and Carey Price were some of the best goaltenders in the league. Bishop has a 2.23 GAA, while Price owns a 2.32 clip.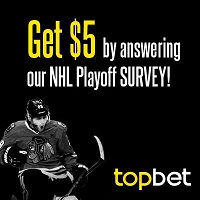 Tampa Bay is 3-1 in the last four games against the Canadiens when Bishop starts. Meanwhile, Montreal is 3-1 also in its last four road games against Tampa Bay with Price starting.
Writer's prediction: Lightning win series, 4-2.
Pittsburgh Penguins vs. Columbus Blue Jackets
Regular Season Series: Pittsburgh leads 5-0-0
The Columbus Blue Jackets got just their franchise's second postseason berth after netting 93 points in the regular season, good enough to be the seventh seed in the eastern conference. In the first round though, the Jackets will be facing perennial Cup contenders, Pittsburgh Penguins, whom they failed to beat in all five meetings this season.
Loaded with talent, Pittsburgh appear to be too much for Columbus. With Hart Memorial top candidate Sidney Crosby and a healthy Evgeni Malkin ready to ply their trades together in the playoffs, the Penguins are a title or bust type of team. They are priced +600 to win their second Stanley Cup since 2009. Behind Crosby's league-leading 104 points, the Pens are ranked fifth in scoring, netting 3.0 goals per game.
The Blue Jackets, who have won four of its last five games to gain entry into the postseason, could upset Pittsburgh if Sergei Bobrovsky gets hot. Bobrovsky has a GAA of 2.38 and .923 SV%. In seven games played this April, the Russian goalie submitted numbers of 1.82  and .945 SV%.
Writer's prediction: Penguins win series, 4-1.
New York Rangers vs. Philadelphia Flyers
Regular Season Series: Tied, 2-2-0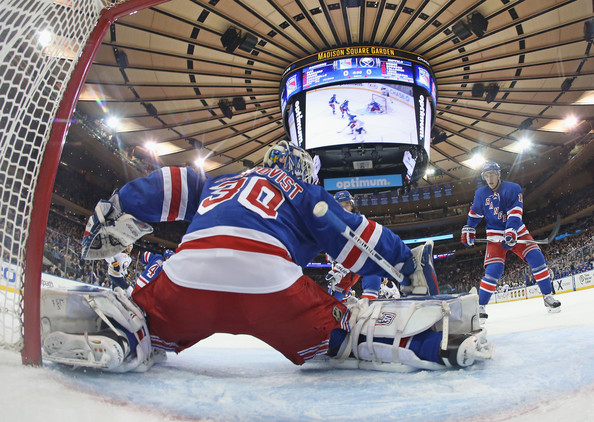 Claude Giroux and Steve Mason have been, for the most part of the season, the reasons why the Flyers are going to play postseason hockey. Giroux is the team's leader in points (85), goals (28), and assists (57). However, Giroux could not do it all in this series, especially against an elite goalie in Henrik Lundqvist. Giroux would need his wingers to raise their games, namely Wayne Simmonds (27 goals) and Jakob Voracek (23 goals). As for Mason, the former Blue Jackets' netminder exceeded expectations this season, coming up with 2.50 GAA and .917 SV% in 61 games.
Against them is the Rangers' former Vezina trophy winner, Lundqvist. The Swede anchors New York's fourth-ranked defense, which allows just 2.3 goals a game. Lundqvist stopped 94 of 100 shots (.940 SV%) from the Flyers in three meetings this season.
Writer's prediction: Rangers win series, 4-3.
Western Conference
Anaheim Ducks vs. Dallas Stars
Regular Season Series: Dallas leads, 2-1-0

$50 Free to bet on NHL! Open an account and deposit $100 to claim.
With a price of
+4,500
to win the Stanley Cup trophy, the eighth-seeded Dallas Stars are unfazed heading into a first round series against the western conference's top team, the Anaheim Ducks (
+1,000
). For one, Dallas has already beaten the Ducks twice this season and both were in the last two meetings.
The Stars are powered by Tyler Seguin, a top five player in the league in points and goals. After being traded from Boston in the offseason, Seguin's offensive output has swelled from 16-16 goals-assists in 2012-2013 to 37-47 this season. His on-ice chemistry with captain Jamie Benn (34 goals, 45 assists) will get the postseason acid test of whether they can go toe-to-toe with the league's best scoring team. Anaheim keeps the league's best mark of 3.2 goals per game.
While coach Bruce Boudreau is still deciding on which goalie will get the start, the stats say that it's going to be a toss-up between Frederik Andersen and Jonas Hiller. In the 28 games he played, Andersen (2.29 GAA, .923 SV%) picked up 20 wins against five losses, while Hiller (2.48 GAA, .911 SV%) went 29-13 in 50 games.
Writer's prediction: Ducks win series, 4-2
San Jose Sharks vs. Los Angeles Kings
Regular Season Series: Los Angeles leads, 3-1-1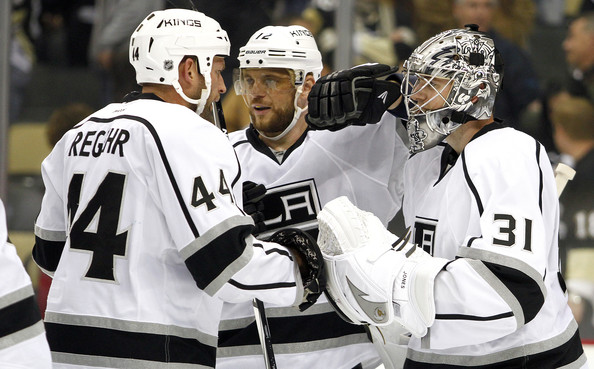 In last season's Stanley Cup playoffs, the Sharks and Kings fought in a grueling seven-game series in the Western Conference Semifinals, with Los Angeles gutting out a 4-3 series victory. A couple of glaring trends emerged from that series. First, the home team won in each of those seven games. Secondly, five of those games were decided by a goal, thus highlighting the fierce competitiveness of the series.
The trends continued this season, as the home team won in four of five regular season meetings. Moreover, four of those games were again separated by just a goal.
Both teams are very good defensively. The Kings are no. 1 in the NHL with only 2.0 goals allowed per game, while the Sharks aren't far behind with a fifth-placing 2.4 GAA. Jonathan Quick (27-17) and Antti Niemi (39-17) are outstanding goalies but it seems that the former is the better of the two. Though Niemi won more, it's partly because of the Sharks' high-octane offense – 2.9 goals per game –, which compensated for his high 2.39 GAA. Quick, however, had the league's fifth best GAA of 2.07. He could have had more wins if the Kings have done better than their 2.4 goals per game – no. 26 in the NHL.
The Kings have stumbled going into the playoffs as they went 1-4 in their last five games. Meanwhile, the Sharks have won four of the last six games.
Writer's prediction: Los Angeles win series, 4-3.
Colorado Avalanche vs. Minnesota Wild
Regular Season Series: Colorado Leads, 4-0-1
The Minnesota Wild are riding on the rejuvenated play of Ilya Bryzgalov. The former Flyers' played well this April, finishing with a 3-0-1 record in four games played. His most noteworthy game of late was his blanking of powerful Pittsburgh on April 5, 4-0. He followed it up with another shutout win against Winnipeg, 1-0. Over the last five games, the Wild are among the top defensive teams with a mark of 1.6 goals allowed per game, the best among playoff bound clubs. Bryzgalov would need to sustain his great play against Semyon Varlamov (2.41 GAA) of the Avs.
Minnesota is looking to bring the same kind of suffocating defense into the first round against the high-scoring Avalanche, who put up 3.0 goals per game during the regular season. However, Colorado is still uncertain whether center Matt Duchene (knee) will be able to suit up in the series. Duchene is the team's leader in points (40) and assists (47). While waiting for Duchene to come back, the Avs will be banking on Ryan O' Reilly (28 goals) and Gabriel Landeskog (26 goals) on offense.
Writer's prediction: Minnesota win series, 4-3.
St. Louis Blues vs. Chicago Blackhawks
Regular Season Series: St. Louis Leads, 3-2-0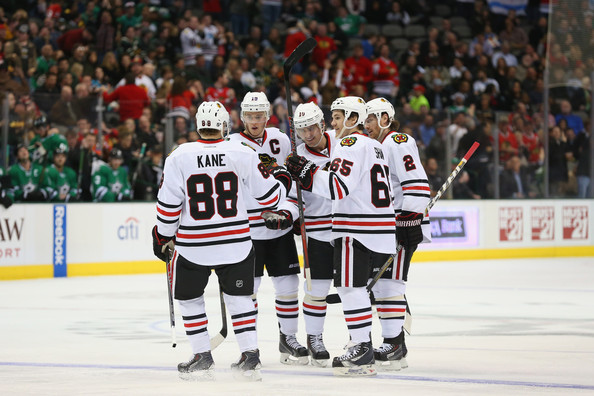 The pile of hurting bodies for the St. Louis Blues could be the team's biggest problem in the series against the Chicago Blackhawks. They missed the services of David Backes, TJ Oshie, and Alex Pietrangelo down the stretch of the season and though Backes and Oshie are expected to return for the playoffs, defenseman Pietrangelo is still unsure about his return. As for Chicago, Patrick Kane and Jonathan Toews are reportedly healthy enough to play.
With the Blackhawks sporting the league's second-best scoring mark of 3.2 goals per game, the Blues pair of Brian Eliot and Ryan Miller will have their hands full. St. Louis is no. 3 in stopping pucks, only allowing 2.3 per game. With Oshie (21 goals) back, the Blues will have the duo of him and Alexander Steen (33 goals) up front to counter Chicago's feverish offense, led by Patrick Sharp (34 goals), Kane (29 goals), and Toews (28 goals).
Despite the late season trouble of the Blues, they are favored more than the Blackhawks by oddsmakers to win the Stanley Cup. St. Louis is priced +500, while Chicago is at +700.
Writer's prediction: Chicago win series, 4-3.
Writer's Stanley Cup Prediction
After being outlasted by the Chicago Blackhawks last season, the Boston Bruins will bring another championship trophy to Beantown. The Bruins' depth will be a huge factor for their championship run, but their experience will also be a key element. In the finals, they will meet the Blackhawks for a rematch of last year's title series. This time around, the Bruins will win in seven.

Share this story with your Friends and tell us what you think: