The ATP season is approaching the midway point, as we get set for the second Grand Slam tournament of the year. The players are ready to take to the clay courts of Roland Garros, as they set the stage for what should be a series of interesting matches at the 2015 French Open.
The "King of Clay" Rafael Nadal heads to Paris with history on his side, as he looks to add to his record feat by nabbing his tenth French Open title. But another tennis great looms over Nadal's bid at domination in the French tournament, as Novak Djokovic looks to continue his stellar performance this season.
Say "oui" to all of the tennis action in beautiful Paris. Head on over here for our coverage of the 2015 Women's French Open.
[sc:TennisArticles ]
2015 Men's French Open Betting Preview
Favorites – Novak Djokovic and Rafael Nadal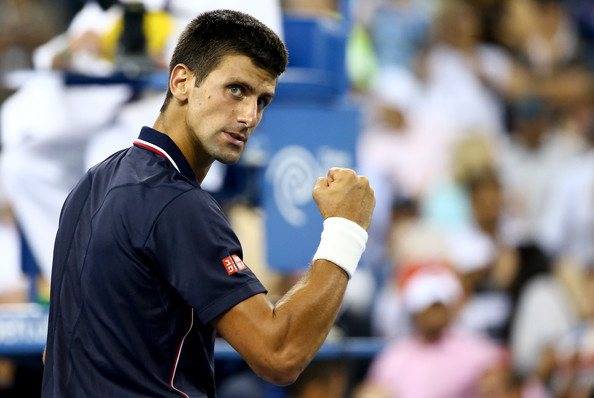 This season, Novak Djokovic is going out and proving that he is indeed the best in the world.
Djokovic (-125) had another resounding victory this past Sunday by defeating second-seeded Roger Federer in straight sets at the Italian Open finals match. The win in Rome marks Djokovic's fifth title in 2015. Earlier this season, Djokovic also came out as the champion at the first Grand Slam tournament of the year, the Australian Open.
[sc:Other240banner ]Not only is Djokovic winning titles this season, but he is also dominating the competition. Djokovic has a 22-match winning streak heading into Roland Garros, with his last loss dating back to February 28.
But f there is one player though who can give Djokovic a run at the title in Paris, it would be none other than Rafael Nadal.
The Parisian dirt court is like home to Nadal (+225), as his nine titles at the French Open stands as an all-time record. Nadal hasn't fallen in Roland Garros since bowing out in the fourth round in 2009. 46 out of 65 of Nadal's career singles titles were played on clay, where he also boasts 92 percent winning percentage.
What could jeopardize Nadal's supremacy in the French Open would be his health woes. He has dealt with problems with his back and knees since 2014, and it is still affecting his performance this season. Nadal's only victory in his 10 events this year came in February at the Argentina Open.
In his last match at the Italian Open, Nadal lost to Stan Wawrinka in the quarterfinals round in straight sets. Nadal only managed to win two out of nine break points.
Sleepers – Kei Nishikori and Jo-Wilfried Tsonga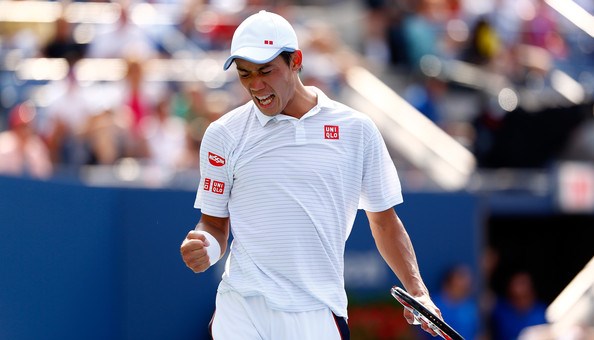 As the spotlight in Roland Garros continues to focus on either Nadal or Djokovic, 25-year old Kei Nishikori (+1,400) is quietly having a great season of his own. Nishikori has been to the finals in three tournaments this year, winning two titles. His record for the season is at 31-7.
The clay courts have also been kind to Nishikori. He has a record of 10-2 playing on dirt this season. But Nishikori must put on his A-game against the elite competitors in the tournament, as he is only 3-5 against Top 10 players this year.
Most recently, Nishikori lost to Djokovic in the quarterfinals round at the Italian Open in three sets. Nishikori had six aces (against Djokovic's three) in the match, but only managed to win 27 percent of return points.
Born in Le Mans, Jo-Wilfried Tsonga (+4,000) tries to become the first player born in France to win in Roland Garros since Yannick Noah in 1983. He has won 63 percent of his career matches played on clay.
This season, Tsonga has a subpar 6-5 record, and hasn't advanced past the round of 16 in all five events he had participated in. In his last match at the Italian Open, he fell to David Goffin in three sets in the round of 32. Tsonga had a 6-1 advantage in aces, but only converted three out of 11 break points.
But Tsonga is a battle-tested veteran, as he has past success going up against elite competition. He is one of only two active players who have won a Grand Slam match against the "Big Four" of Nadal, Djokovic, Roger Federer and Andy Murray. Expect Tsonga to be a tough out for high-seeded players, with the crowd from his home country cheering him on throughout the entire tournament.
Long Shot – Juan Monaco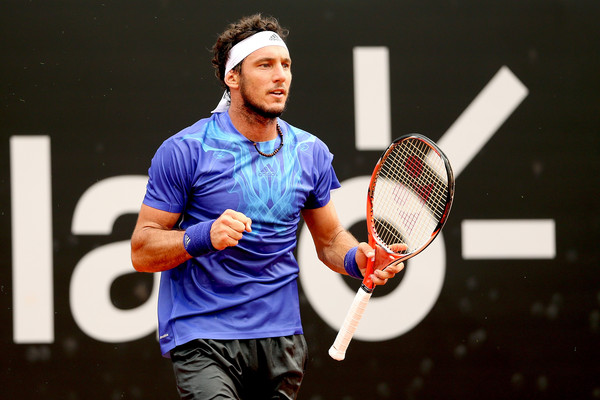 Juan Monaco (+10,000) is having a very productive season thus far, sporting a 17-12 record for the year. However, there were only three out of 11 tournaments wherein Monaco went past the round of 32. He did reach the finals at the Argentina Open, but suffered a 4-6, 1-6 loss against Rafael Nadal. Monaco is still looking for his first singles title since winning in Dusseldorf back in May of 2013.
Writer's Prediction
Nadal proves to be unbeatable on clay, winning the French Open for the sixth year in a row.
[sc:Other490banner ]
746 total views, 1 views today
Comments
comments