Week 14 is over and now we prepare for a crucial Week 15. For those fantasy owners who still have something left to play for, we've got you covered with some of the key pickups that can definitely provide you a much-needed boost for the week ahead. Just read on below to see our top sleepers for each position on offense and a favorable defense.
Still searching for more valuable additions? Click here and check out what the experts are saying in our fantasy football experts guide piece for Week 15.
[sc:Football ]
2015 NFL Week 15 Fantasy Sleepers
Tyler Lockett – Wide Receiver, Seattle Seahawks
[sc:NFL240banner ]Tyler Lockett. If you find this name lingering on the waiver wire or free agency pool, you better pick him up right now. This guy had a really fantastic outing for the Seattle Seahawks on Sunday's win over the Baltimore Ravens.
Lockett wasted no time in seizing the opportunity of the absence of Jimmy Graham, who suffered a season-ending injury. The rookie wide receiver hauled in six of his seven targets for a team-high and career-best of 104 yards with a pair of touchdowns. That kind of performance has certainly gotten some trust from head coach Peter Carroll and Lockett's surely going to be heavily involved on offense again when they take on the Cleveland Browns this weekend.
Tim Hightower – Running back, New Orleans Saints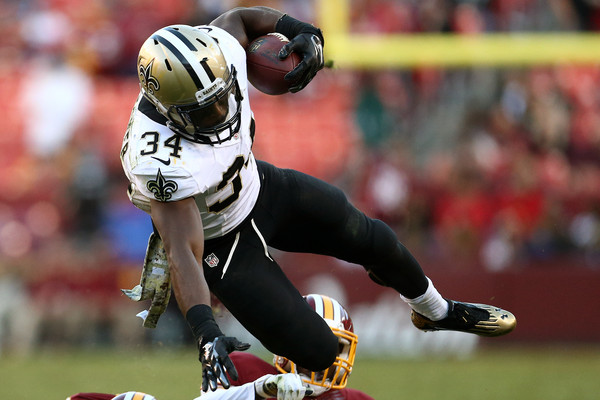 Speaking of seizing the opportunity, the New Orleans Saints' Tim Hightower exactly did just that as well. He assumed the role of Mark Ingram, who was placed on the season-ending injured reserve, as the team's starting tailback and he did not disappoint at all.
Hightower amazingly carried the ball 28 times for 85 yards with a three-yard touchdown during their 24-17 triumph over the Tampa Bay Buccaneers last Sunday. That performance gave the Saints and of course fantasy owners some assurance that he can deliver the numbers when given the minutes. Hightower will try to keep rolling opposite the Detroit Lions—a team that's allowing 115.9 rushing yards per game this year.
Austin Seferian-Jenkins – Tight End, Tampa Bay Buccaneers
Austin Seferian-Jenkins hasn't been putting up the numbers and that's because he's still probably shaking off the rust. The second-year pro made his return in Week 13 after an 11-week absence and posted three receptions for 31 yards. A week later, he posted the exact same numbers in their loss to the New Orleans Saints.
As mentioned earlier, those numbers aren't really impressive but Seferian-Jenkins will continue to be consistently involved in the offense moving forward especially with WR Vincent Jackson still sidelined with a knee injury.
That being said, if you're in a deep league or are desperate for a backup tight end, Seferian-Jenkins could be the one for you. He'll be matched up against a St. Louis Rams team, that's averaging 253.5 passing yards per outing, this Thursday night.
Ryan Fitzpatrick – Quarterback, New York Jets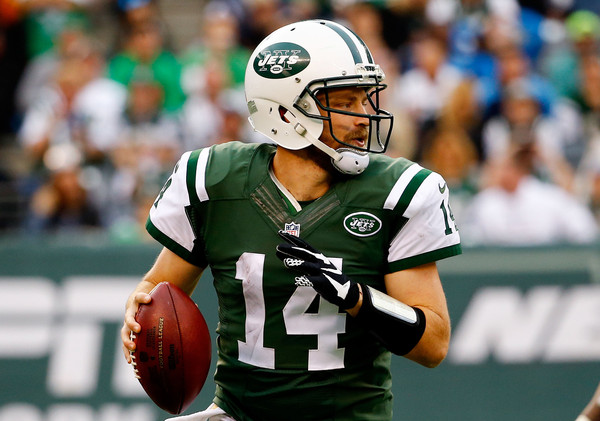 That's three in a row for the New York Jets and three-straight solid efforts from their beloved quarterback in Ryan Fitzpatrick. During that three-week stretch, Fitzpatrick has thrown for a total of 930 yards with nine touchdowns and zero interceptions under his name.  He should be able to stay hot and continue piling up those crucial fantasy points this Saturday since the Dallas Cowboys have had their share of troubles with opposing quarterbacks all season long.
Randy Bullock – Kicker, New York Jets
Another New York Jets player makes it to our sleeper picks and he goes by the name of Randy Bullock. The 25-year-old placekicker has been racking up the points as the Jets' offense continues to click. In the last three games, Bullock has racked up 31 points in total and has only missed one of his eight field goal attempts, which was a 53-yarder against the Titans last Sunday.
Pittsburgh Steelers Defense
With Big Ben back in full force, the Pittsburgh Steelers' offense has been thriving. But the Steelers have stepped it up as well on the other side of the field. Their defense scored a touchdown for the second-straight week and forced three turnovers during their 13-point victory over the Andy Dalton-led Bengals last Sunday.
The Steelers have now posted double-digit games for the past two weeks and have forced at least three turnovers in four of their past five games.  They'll look to keep this momentum going for their final three games this season with the first of which will be a home game against the Broncos and then a pair of favorable road games opposite the Ravens and Browns.
All set for another exciting week in the NFL? Create a betting account now and get yourself ready for all the high-octane action in Week 15.
[sc:NFL490Banner ]
1,645 total views, 1 views today
Comments
comments