Well that's a bummer. Nyquist finished third in the Preakness Stakes, essentially wiping out all chances of a Triple Crown winner at the Belmont Stakes. And he won't even get to run in the upcoming 2016 Belmont Stakes due to a high white blood cell count.
There's still plenty to be excited about, though. Preakness winner Exaggerator leads a packed race with plenty of excellent colts in attendance. It's going to be the last big race Stateside, so don't miss out on a chance for an exciting and highly-profitable day.
Read on as we take a look at the horses to watch out for heading into the Belmont Stakes. For more information on the finest thoroughbred colts on deck for Saturday, check out our collection of experts' picks.
Cash In on the Best Online Sportsbook Offers Now at TopBet!
---
2016 Belmont Stakes Preview
Where: Belmont Park Race Track – Elmont, NY
When: Saturday, June 11, 2016, 5:00 PM ET
Line: View all 2016 Belmont Stakes Lines
TV Broadcast: NBC
---
Favorites
Exaggerator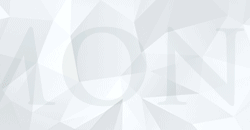 The Belmont Stakes' 1 ½ miles perfectly suits Preakness-winner Exaggerator's style. He's a closer, preferring to wait until the last possible moment before he bursts out into the lead. He barely missed out on a win at the 1 ¼ miles of the Kentucky Derby, bowing down to Nyquist. But he had the perfect adjustments needed to take the shorter track of the Preakness.
It's going to be Exaggerator's race especially if the weather in New York is similar to what Baltimore had for the Preakness. Expect Exaggerator to make a strong finish to have people wondering how he missed out on a possible Triple Crown with a loss at Churchill Downs. He's the odds-on favorite at +120 to win the Belmont Stakes.
Suddenbreakingnews
Of course, Exaggerator could be gassed after racing in the first two legs of the Triple Crown. Here's where Suddenbreakingnews (+450) enters the fray. He finished fifth at the Derby, but did not race in the Preakness Stakes. Like Exaggerator, Suddenbreakingnews is a speedy closer. He could have enough gas left in the tank to upset Exaggerator in New York.
Cherry Wine
Cherry Wine (+600) didn't race at the Derby but finished second behind Exaggerator at the Preakness. He has been a consistent finisher at long distances, placing in the top four in each of his last five races run in one mile or more. But the Belmont will be the longest race he'll have in his career.
The last time Cherry Wine ran two races within a four-week span, he finished a place better. He finished fourth at the Grade 2 Rebel Stakes on March 19 then third at the Grade 1 Blue Grass Stakes on April 9.
Sleeper
Creator
Creator is elite closer with very good speed. He has this special instinct to fight for running space instead of conceding to other horses. While Creator struggled with the crowded field of the Derby, he'll have fewer horses to contend against at the Belmont Stakes. He also has had plenty of rest heading into the Belmont Stakes. A speedy and energetic closer should be a nice pick at +1,600 to win the Belmont Stakes.
Long Shot
Adventist
Adventist has tasted only excellence in his short career. He won his first race, and has finished third three times and fourth once since then. He has enough early speed to allow him to sit comfortably near the front of the pack. He likes to take command at the top of the stretch before pouring it all out for the finish. Adventist has some problems keeping his speed on longer races, though.
Nevertheless, if Adventist gets ahead in the pack at the Belmont, he could also finish strong being as well-rested as he is. He is +2,200 to win the final jewel of the Triple Crown.
Writer's Prediction
Creator (+1,600) sneaks by and wins the Belmont Stakes.
Create a betting account now and get a huge payday through the final jewel of the Triple Crown.

Comments
comments