---
Despite being the shortest course on NASCAR's Sprint Cup Series calendar, the New Hampshire 301 will not be short on fast-paced action. As such, we should also be on the lookout for under-the-radar drivers that could very well sprint to the finish line at Loudon.
Listed below are three of our top sleeper picks for this Sunday's race. And for more in-depth coverage of the New Hampshire 301, head on over to our complete preview for this sweet East Coast event right after this.
---
Cash In on the Best Online Sportsbook Offers Now at TopBet!
---
Sleeper Picks for the 2016 New Hampshire 301
Kevin Harvick

It's been four months since Kevin Harvick last won a race, but he's still barely hanging onto the top spot of the 2016 Sprint Cup Series driver standings with a slim four-point lead over the red-hot Brad Keselowski.
Sure, many of Harvick's backers may be fearful of a sudden decline for the 40-year-old given his underwhelming performances of late, but the fact remains that he still has four top-10 finishes in his last five starts. Harvick also came close to winning in New Hampshire in his last two trips from last season, so don't count on the 2014 Sprint Cup Series champion to dramatically tank just yet.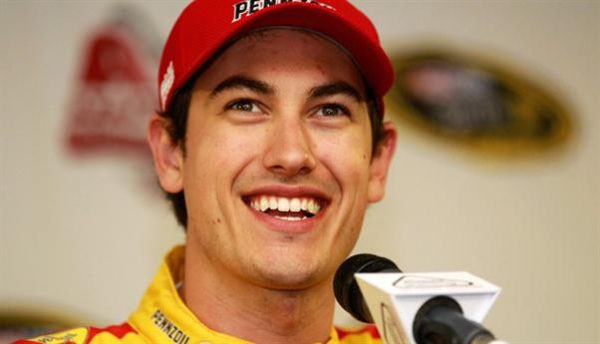 Joey Logano
Middletown, Connecticut native Joey Logano considers New Hampshire Motor Speedway as his home track – where he won his first-ever NASCAR race – and that's got to be music to his fans' ears.
Furthermore, Logano has the second-best driver rating (110.8) and is also tied for sixth-best in average finish (12.0) amongst all active drivers over the last four races in Loudon, making him more than just a crowd favorite and more like the true NASCAR top contender that he has become since turning pro in 2009.
Chase Elliott
Maybe it is indeed time to start taking Chase Elliott seriously. After all, he wasn't named the successor to Jeff Gordon's No. 24 Chevy for Hendrick Motorsports for nothing.
Despite failing to crack the top 20 in his last three starts, Elliott still has two podium finishes in his maiden professional campaign. He's also one of only seven drivers this season to have double-digit top-10 finishes for the season (11). Perhaps the 20-year-old upstart's debut at New Hampshire's relatively concise track is where he'll crank his motor up to a new level and win his first-career Sprint Cup race.
Create a betting account now to win big from all the NASCAR Sprint Cup Series action in a flash.

2,208 total views, 1 views today
Comments
comments