Wimbledon 2016 is just around the corner, and the smashing ladies from the WTA are set to tune-up their game on the lush grass courts of England, beginning with the 35th edition of the Aegon Classic Birmingham in Edgbaston Priory Club.
The world's best female tennis player in Serena Williams will not participate in this week's event, meaning that the field will definitely crown another worthy contender for a huge morale and momentum boost prior to the festivities at the All England Club. Let's find out below who the top entrants are that could emerge victorious this weekend.
To check out what's going down on the men's side of things this week, head on over to our complete preview for the 2016 ATP Gerry Weber Open right after this.
Cash In on the Best Online Sportsbook Offers Now at TopBet!
2016 Aegon Classic Birmingham Preview
Favorites
Agnieszka Radwanska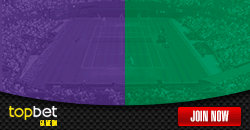 Bringing the total package to Edgbaston this week is Agnieska Radwanska. The top-seeded entry has excellent form on grass, having made it to one final and two semis in her last four trips to Wimbledon.
It's not just at the All England Club where Radwanska shines the brightest, as Aga also has a glowing 52-21 career record on the turf, including going a solid 12-3 last season. As it stands, there's really no other player in this week's field as well-rounded as the Polish star.
Angelique Kerber
Although Angelique Kerber has bowed out in the first round of three-straight tournaments entering this week's event, it's hard to ignore the fact that she has two titles this season – none bigger than her finals upset of Serena Williams at the Australian Open for her first-career singles Grand Slam title.
Even better, Kerber is also the defending champ here at Edgbaston to compliment her dazzling 29-8 record on grass over the last four seasons.
While the 28-year-old's recent slump raises some red flags, there's still no denying that Kerber is one hot ticket worth picking up throughout this stretch of the season that's predominantly being played on verdant surfaces.
Sleepers
Petra Kvitova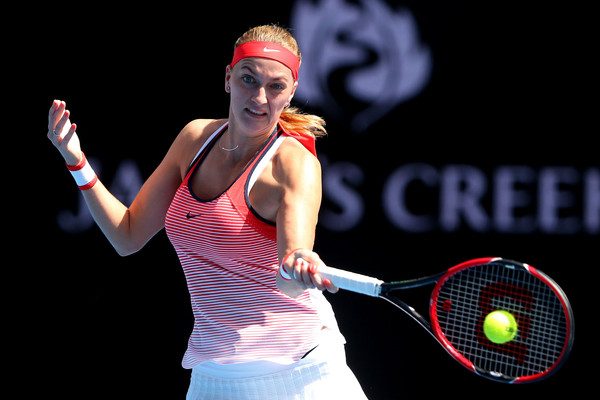 To be honest, Petra Kvitova's accolades on grass courts should be enough to vault her into favorite status this week. She's a two-time winner at Wimbledon (2011 and 2014) and has made the quarterfinal round or better in five of her last six trips to the All England Club. On top of that, the cunning Czech also has 1,985 career points in WTA tournaments held on the lawny surface, second only to none other than Serena Williams.
However, Kvitova appears to be in terrible shape this season. She has yet to make it to a final round of a tournament this season, and two of her 12 losses this 2016 have come in the opening round of an event wherein she even earned a first-round bye.
Then again, having a great chance to bounce back on a surface that Kvitova has grown fond of as a pro this week at Birmingham is still comforting, especially with Wimbledon on the horizon.
Johanna Konta
We're going out on a limb by picking a hometown representative in Johanna Konta as another solid sleeper this week. The Eastbourne native is currently ranked 19th – the highest ranking attained by any Brit in the WTA over the past 29 years.
Konta is coming off a semi-final appearance at the Aussie Open earlier this year, showing great poise under pressure at a Grand Slam event. Outside of that stellar showing, though, there's not much else in support of her current form.
Then again, having a borderline-winning record of 18-17 on grass is still better than most of the hopefuls in the WTA, so definitely don't count the 25-year-old out that easily this week, especially with the entire crowd ready to cheer her on.
Long Shot
Elina Svitolina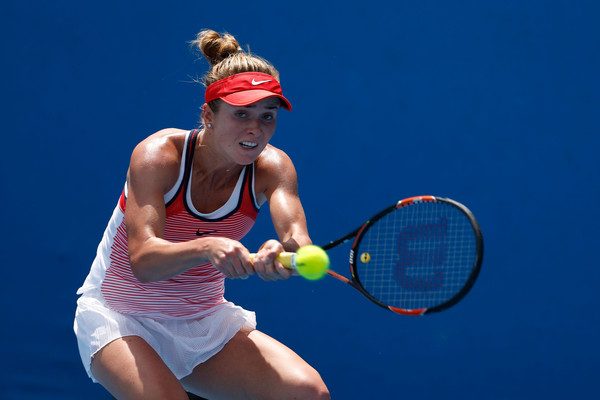 Elina Svitolina has one thing this season that only a few players can boast of: an actual tournament title, wherein she defeated World No. 47 Eugenie Bouchard at Kuala Lumpur this February.
However, that victory was against some very weak competition, and Svitolina has been prone to tanking in some of her contests this season. Out of her 10 losses this 2016, eight of them were by the hands of players outside the top 20 in the world rankings.
Making matters worse, the Ukranian sensation is pitted against Spain's Carla Suarez Navarro in the first round of the Aegon Classic. Suarez Navarro won a doubles title at this tournament last year with fellow Spaniard Garbine Muguruza, and is also coming off a sound quarter-final showing at the Australian Open. (By the way, Suarez Navarro is indeed the favorite at -125 in her head-to-head clash with Svitolina this Tuesday.)
To add insult to injury, Svitolina has a rather disappointing 3-8 record on grass. That being said, it would be best to avoid siding with the 21-year-old righty out of Odessa until she gets over her first big hump at Edgbaston this week.
Writer's Prediction
Kerber wins her third title this season after a grueling three-set final against Radwanska.
Create a betting account now to cash in from this exciting tennis tournament from timeless England and all the other major sporting spectacles from around the globe.

Comments
comments