It's finally time to get hyped for the 2016 installment of Wimbledon; the most prestigious grass-court tournament in all of tennis.
The brightest stars of the WTA will be ready to dazzle the crowd at the All England Club, with Serena Williams at the forefront looking to bounce back with a vengeance in her third Grand Slam appearance this season. Who else other than mighty Serena are worth keeping an eye on beginning this coming Monday? Let's find out below.
For even more tips on the women's side of the action, check out our very own sleeper picks for this star-studded event right after this.
Cash In on the Best Online Sportsbook Offers Now at TopBet!
2016 Wimbledon Women's Singles Preview
Favorites
Serena Williams
Despite falling short of winning four titles this season instead of just one, World No. 1 Serena Williams is still the runaway favorite at +140 in becoming just the fifth woman in history to win seven Wimbledon singles titles.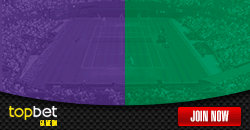 Even though Williams lucked out on the final matches in Melbourne, Roland Garros and Indian Wells earlier this season, she still has a title to her credit this year from her solid showing in Rome. And remember: the 34-year-old righty is still Wimbledon's defending champion and has won four of the last seven titles at the All England Club.
Serena's 2016 campaign has been filled with gut-wrenching finishes, but it's only a matter of time before she goes beast mode all over the WTA field once more. Wimbledon's as good a place as any to not only regain her legendary form, but also win her 22nd Grand Slam title to move into a second-place tie with Steffi Graf on the all-time Grand Slam wins list.
Garbine Muguruza
If there's one true challenger to Williams' WTA throne, it would have to be Garbine Muguruza. The 22-year-old has a terrific shot at becoming the top-ranked female tennis player in the world after winning Wimbledon along with a little help by way of an early exit for Serena.
But even if the Spanish senorita does end up facing Williams again at the All England Club, she's got to like her odds against her in general. Muguruza was the one who upended Williams at the French Open final just last month, and has a respectable lifetime record of 2-3 against the future Hall-of-Famer (all Grand Slam matches, to boot).
In addition, one of Muguruza's three losses to Williams was at last year's Wimbledon final. You'd be hard-pressed to find a better value right now than Muguruza's current price of +500 in finishing the job that she failed to do last season at the All England Club.
Sleepers
Angelique Kerber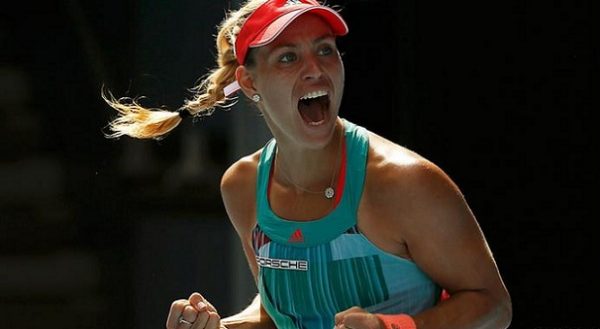 Another worthy pick that has beaten Williams this year is Angelique Kerber, who stole a Grand Slam victory from Serena at the Australian Open this year.
But unlike Muguruza, Kerber has failed to sustain her form after winning her first Grand Slam title, with five of her 10 tournaments after her win at Melbourne having been lost as early as the opening round of play.
Then again, the German lefty managed to win a second title at Stuttgart this April, and also had a rather sound showing at the Aegon Classic Birmingham last week, where she bowed out of the tournament in the quarter-final round. As such, taking Kerber at +1,800 to win her second Grand Slam title this year is a pretty enticing proposition indeed.
Madison Keys
Perhaps the best feel good story of the year belongs to Boca Raton native Madison Keys, who became the first female American tennis player to garner top-10 status in the world rankings since Serena Williams in 1999 after winning her second-career title at Queen's this past week.
Although Keys only made it as far as the fourth round in both the Aussie and French Opens this year, her spectacular showing on grass of late must've had a hand in setting her price at winning Wimbledon at a cool +2,000. The 21-year-old made it to the quarter-final at the All England Club last year as well, providing more optimism that she can finally seal the deal this time out and win her first-career Grand Slam title.
Long Shot
Jelena Jankovic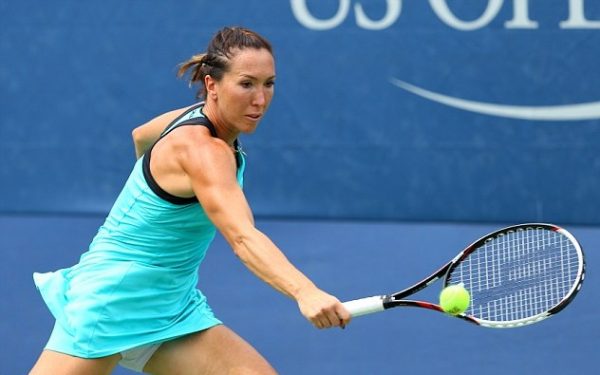 Novak Djokovic isn't the only Serbian sensation worth keeping tabs on at the All England Club, as World No. 24 Jelena Jankovic will also be part of the action.
However, the Belgrade-born righty is nowhere near her phenomenal countryman's level, having lost five of 13 tournaments played this season in the opening round. Making matters worse is that only three of her losses this year came at the hands of top-10 players, meaning that she can't even take care of business against weaker competition.
To top it all off, Jankovic has never reached the quarter-final round of Wimbledon in all 12 of her lifetime appearances at the All England Club. Believe us; taking the 31-year-old veteran at +8,000 is not a wise move at all.
Writer's Prediction
Williams (+140) finally snaps her Grand Slam funk this season with a dominant run at Wimbledon.
Create a betting account now to cash in from the intense Grand Slam action at Wimbledon and all the other major sporting events from around the globe.

Comments
comments