---
The AFC North have been a three-team race for quite some time now with the Cleveland Browns playing the role of cannon fodders in an otherwise competitive division most recently ruled by the Pittsburgh Steelers. Will the Steelers repeat as AFC North champs and win more than 10 games? Let's look at our predictions of what record each will have at the end of the 2017 regular season.
---
NFL News and Previews
---
2017 AFC North Team Win Total Predictions
Pittsburgh Steelers
Last Season: 11-5-0
So long as the triumvirate of Ben Roethlisberger, Le'Veon Bell, and Antonio Brown are all healthy and away or away from suspension, the Steelers are always going to be a force to reckon with regardless of how their defense looks.
The Steelers' offense that ranked seventh in total yards per game last season projects to be even deadlier entering the 2017 campaign with the return of Martavis Bryant following a year out due to suspension. Having the fifth-easiest schedule sure helps the Steelers' quest to better their 11-5 record in 2016.
Writer's Prediction: Steelers are going over 10.5 wins with a 12-4 record.
Baltimore Ravens
Last Season: 8-8
Writer's Prediction: 8.5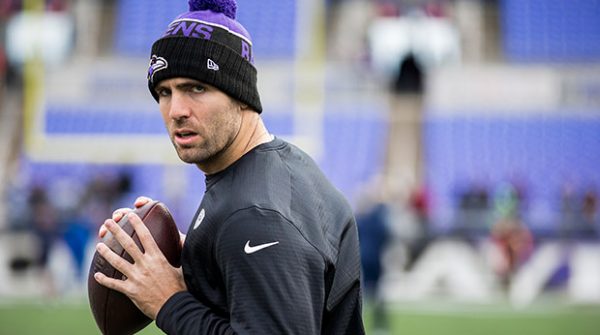 The Ravens have missed the boat to the playoffs two years in a row and it's going to be a big challenge for the franchise to avoid extending that streak to three seasons  considering the losses they've had this offseason. Gone are Steve Smith on offense and Elvis Dumervil on defense.With Smith out of the picture, quarterback Joe Flacco will have to work mostly with an aging Mike Wallace downfield along with Breshad Perriman, who is trending towards the bust zone, and Michael Campanero, who the Ravens are unsure if he'll make the final roster.
Then there's tight end Dennis Pitta contemplating about whether to hang up his cleats or not after suffering another hip injury. He's unlikely to get re-signed by Baltimore, leaving Benjamin Watson, Maxx Williams, and Crockett Gilmore as the top options for the position this coming season.
Writer's Prediction: It's going to be a bad 2017 for the Ravens, who'll finish under 8.5 wins with a 6-10 record.
Cincinnati Bengals
Last Season: 6-9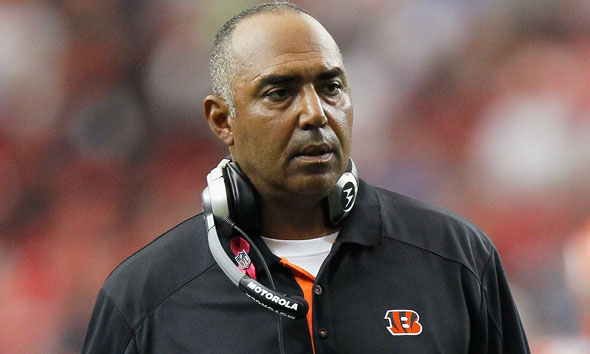 Marvin Lewis remains the head coach of a Bengals team who has accomplished absolutely nothing in the playoffs in the 14 years Lewis has commandeered Cincinnati. Lewis remains the coach of the team after a 6-9 season, though it's not entirely his fault, as A.J. Green and Tyler were hurt for most.
The offensive line took some hit in the offseason with the departures of Andrew Whitworth and Kevin Zeitler. The Bengals picked up Jake Fisher and Cedric Ogbuehi to help plug in the holes on the O-line that would be playing in front of a still capable Andy Dalton. Dalton gets a new toy downfield with Cincy drafting John Ross ninth overall in the recent draft and pairing the Washington product with Green has the potential to be devastating for opposing defenses.
Writer's Prediction:  Lewis' uncanny ability to cling to his job will be tested once again as the Bengals finish under 8.5 wins with an 8-8 record.
Cleveland Browns
Last Season: 1-15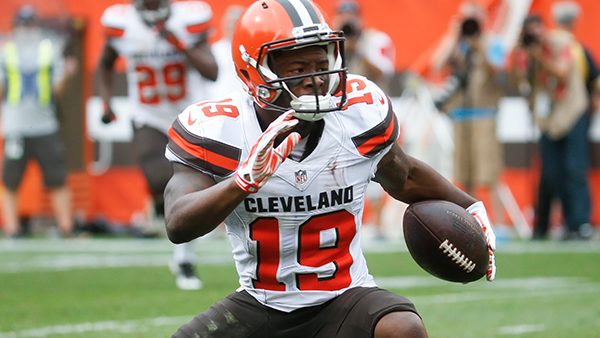 Oh, they're still part of the league? Cleveland has been quite an attraction for under bettors for the past several seasons, winning more than five games in a season just once since 2008. After a pathetic 1-15 campaign in 2016, the Browns shored up their much-maligned defense by spending their first two picks in the draft on Myles Garrett and Jabrill Peppers, while scooping up a tight end David Njoku as the team's third pick overall.
Corey Coleman should have a better season ahead but the Browns also need to sort out the quarterback position with rookie DeShone Kizer, Cody Kessler,  Brock Osweiler, and Kevin Hogan all in the mix.
Writer's Prediction: The Browns shows improvement will still fall short of winning more than 4.5 games. They end the regular season with a 3-13 record.
Create a betting account now and win big on NFL Futures odds.

1,547 total views, 1 views today
Comments
comments