To keep the hot hoops action going, the NBA brings you two very good games, with a match-up between Western Conference contenders to end your basketball viewership tonight.
[sc:BettingArticlesShortcoder ]
Sports Betting Preview for November 13
Top Bet Games to Bet On
New York Knicks vs. Atlanta Hawks (8:00 PM ET)
The New York Knicks will attempt to rebound from a horrific performance when they visit the Atlanta Hawks on Wednesday. New York was never in the 120-89 home loss to the San Antonio Spurs and the coaching staff has had a few days to think about things following the game. Knicks coach Mike Woodson is considering putting Metta World Peace into the starting lineup to overcome a series of slow starts. [sc:NBA240banner ]
Odds: New York (+3.5) vs. Atlanta (-3.5), O/U: 200.0
Knicks owner James Dolan just guaranteed a victory over the Hawks and judging by the trend – the Knicks are 9-2 ATS in the last 11 meetings in Atlanta – he's feeling extra confident about his chances.
However, the Hawks are on a roll against-the-spread, as they are 4-0 ATS in their last 4 games. Will they keep on winning and make Dolan eat his own words?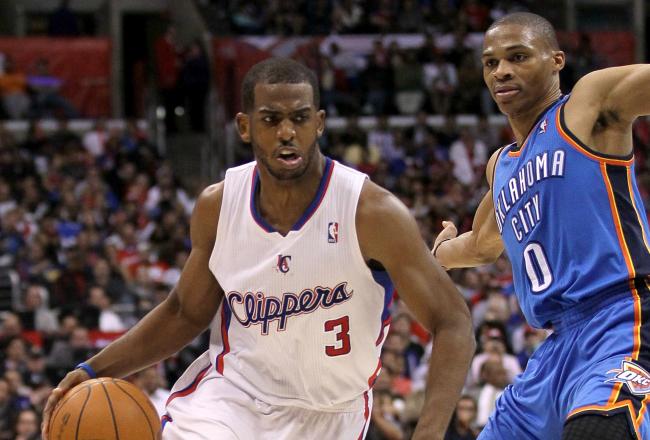 Oklahoma City Thunder vs. Los Angeles Clippers (10:30 PM ET)
Chris Paul may be leading the early race for the MVP award, but it is Kevin Durant who's winning the Western Conference standings. Durant and the Oklahoma City Thunder will look for a fifth straight win when they visit the Los Angeles Clippers on Wednesday.
Durant is in his spot atop the scoring list, but Paul is averaging a league-high 12.4 assists and has posted a double-double in all of his first eight games.
[sc:NBA490banner ]
Durant got fellow All-Star Russell Westbrook back from knee surgery and the Thunder have not lost since. Westbrook (33.8 percent) is still searching for his shooting finesse but the star, averaging 31.5 minutes since coming back, is not afraid to drive hard to the lane.
Westbrook will have his work cut out for him on the defensive end against Paul, who rebounded to knock down 7-of-14 from the field in a win over the Minnesota Timberwolves on Monday.
Odds: Oklahoma City (+3.5) vs. LA Clippers (-3.5), O/U: 211.0
The underdog has gone 11-5 ATS in their last 16 meetings. Can the Thunder continue the trend?
Regardless, the Clippers so far this season have established themselves as the team to beat in the West, thanks to their record of 4-1 ATS in their last 5 vs. the West. Can they put on an emphatic performance against the Thunder?
For the most comprehensive list of NFL, NCAAF, MLB, and NHL game odds and betting lines, visit Top Bet Sportsbook.
1,735 total views, 1 views today
Comments
comments