It's going to be bonkers in Brazil tonight as their national team take on Mexico in the most anticipated matchup in Group A. Meanwhile, the raging Kansas City Royals seek their ninth-straight victory and a share of the American League Central's number one spot when they go up against Max Scherzer and the rest of the Detroit Tigers.
Create a betting account now and don't miss to bet on these two huge games.
[sc:MultiSportArticles ]
Mexico vs. Brazil (3:00 PM ET)
Line: Mexico (-120) at Brazil (EVEN); tie +440, total 3.0 – view these lines
[sc:Soccer240banner ]Host country Brazil looks to solidify their chances at topping Group A, when they seek another three points against Mexico. Brazil opened their campaign on a winning note, giving the Croatians a hard-to-swallow 3-1 defeat. But Mexico also has their eyes set on the number one spot in the group after winning their opening match over Cameroon, 1-0.
You can read our complete preview of this intense matchup between soccer-mad nations here.
Writer's Prediction
Brazil earns another three points with a victory over group rivals, Mexico.
Kansas City Royals vs. Detroit Tigers (7:08 PM ET)
Line: Kansas City Royals (+135) at Detroit Tigers (-150); total: 8.0 – view these lines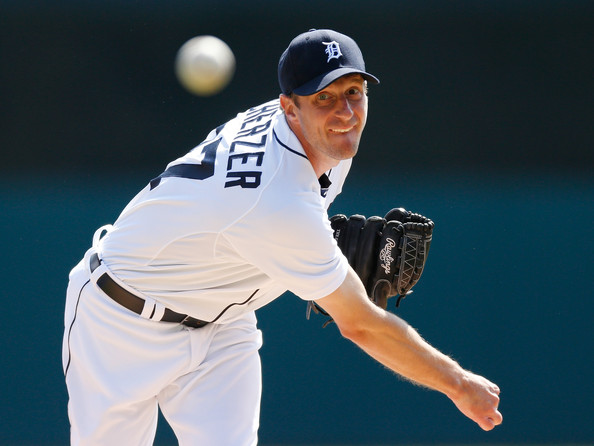 The Kansas City Royals could pull even with the Detroit Tigers atop the American League Central division with a win tonight. The Royals, who are half-a-game behind Motor City, are 8-0 in their last eight games. Meanwhile, the Tigers will get reigning AL Cy Young winner Max Scherzer to start later. They are 12-0 in all of Scherzer's last 12 home starts.
Writer's Prediction
Scherzer douses water to the on-fire Royals. Detroit wins as -150 home faves.
[sc:MLB490banner ]
1,942 total views, 1 views today
Comments
comments