It's another day at the office for NBA and NHL teams. The Portland Trail Blazers get their turn in trying to stop the Cleveland Cavaliers, who included the Detroit Pistons on their list of recent victims after their win in Auburn Hills. Meanwhile, Sidney Crosby and Alex Ovechkin will see each other for the first time since the All-Star break as the Penguins pay Washington a visit.
This coming Sunday, the New England Patriots and the Seattle Seahawks will decide who among them will be crowned as the Super Bowl XLIX champs. You can read a preview of that game here.
[sc:MultiSportArticles ]
Portland Trail Blazers vs. Cleveland Cavaliers (7:00 PM ET)
Line: Portland Trail Blazers (+6) at Cleveland Cavaliers (-6); total: 204.5– view all NBA lines
[sc:NBA240banner ]The Cavs were in their early struggles when Portland beat them 101-82 last November. Tonight, the Blazers will find a vastly changed Cleveland team that has looked like real championship contenders as of late. Portland is coming off a three-day rest, their last game being a 103-96 win on Saturday against the Washington Wizards.
LaMarcus Aldridge, who was previously thought to be out for 6-8 weeks because of a hand injury, starred in that game, finishing with 26 points and nine rebounds. He'll be a tough customer for the Cavs, who extended their win streak to six games after defeating the Detroit Pistons on Tuesday, 103-95. LeBron James, who pumped in 32 points and added six rebounds and seven assists against Detroit, is averaging 29.2 PPG over the last six games.
The Blazers are 3-1-1 ATS in their last five games in Cleveland. The Cavs are 4-0 ATS in their last four home games.
Writer's Prediction
Cleveland wins, 102-95.
Pittsburgh Penguins vs. Washington Capitals (8:00 PM ET)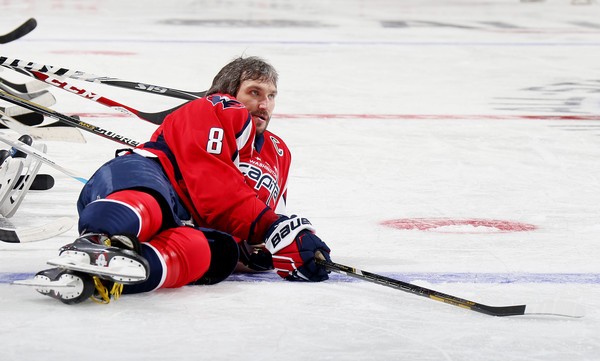 Line: Pittsburgh Penguins at Washington Capitals  – view all NHL lines
Who needs Sidney Crosby and Evgeni Malkin? The Pens came up with a huge 5-3 win over the Winnipeg Jets Tuesday night to break their four-game skid despite missing the services of superstars Crosby and Malkin, who are both dealing with lower-body injuries.
Crosby, though, can return to action against Washington, a team that hasn't found a way to end its own four-game losing streak.  In their previous outing, the Caps suffered a 4-3 road loss to the Columbus Blue Jackets on Tuesday. They've given up 4.5 goals per game over their losing rut and will have to find a way to slow down the Pens, who are seventh in the league in scoring with 3.0 GF/G.
The Penguins are 3-0 in their last three games in Washington. The Caps, on the other hand, are 7-1 in their last eight home games.
Writer's Prediction
Pittsburgh wins, 4-2.
Create a betting account now, and don't miss to bet on these two big games.
[sc:NHL490 ]
1,448 total views, 1 views today
Comments
comments