Tied at two games apiece, the San Jose Sharks and St. Louis Blues are in for a pivotal clash in tonight's Game 5. The winner won't just gain the advantage in the series, but will also be one win away from advancing to the Stanley Cup Finals. Who's it going to be?
Over in the NBA, things have finally become competitive between the Cleveland Cavaliers and Toronto Raptors. The Cavs were finally handed their first loss of the postseason in Game 3, 99-84, but you can expect LeBron James and co. to respond with a vengeance in Game 4. Can they get the huge road win? Or will the Raps even things up?
Read on below for a quick look at both playoff matchups. And if you're craving for some tennis action as well, click here to view our first-round preview between Novak Djokovic and Yen-Hsun Lu in the 2016 French Open.
San Jose Sharks vs. St. Louis Blues (8:00 PM ET)
Line: San Jose Sharks (+110) vs. St. Louis Blues (-130); total: 5.0 – view all NHL lines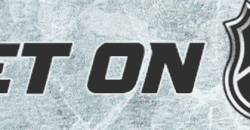 Everything went well for the Blues in Game 4. They racked up six goals for the third time in the postseason, and received a spectacular outing from goalie Jake Allen. He gave the team what it exactly needed at the defensive end, negating a total of 31 shots. That effort unsurprisingly earned him a second-straight start for this evening's Game 5, and another big-time performance from Allen could put the Blues back in the driver's seat.
San Jose, meanwhile, won't make it easy for sure. Expect the Sharks to continue relying on their captain, Joe Pavelski, to lead them. The 10-year veteran center extended his point streak to five games after delivering his 10th goal in the playoffs last Saturday. Pavelski has now accumulated a pair of goals and four helpers in this series.
St. Louis is 2-3 SU in its last five home games. The Sharks, on the other hand, are 1-4 SU in their past five road games.
Writer's Prediction
St. Louis (-130) wins it again, 3-2.
Cleveland Cavaliers vs. Toronto Raptors (8:30 PM ET)
Line: Cleveland Cavaliers (-6) vs. Toronto Raptors (+6); total: 223.0 – view all NBA lines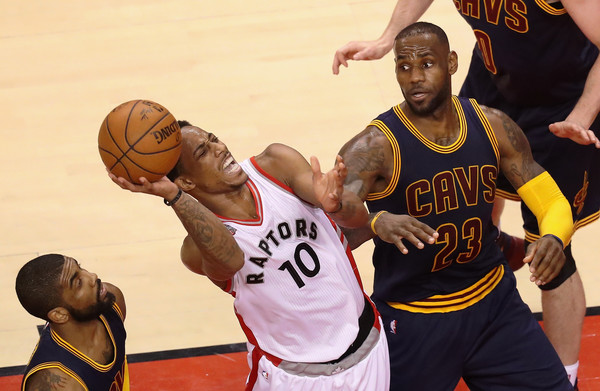 The Cavaliers' untarnished playoff run was put to an end in Game 3. But that's not going matter anymore in Game 4 especially with LeBron James and co. looking to bounce back.
James scored 24 points, grabbed eight boards and dished out five assists in the previous game. You can bet that he's going to strive for an even better output this time around. James, however, will need Kyrie Irving and Kevin Love, who both combined for just 16 points on 4-of-28 shooting on Saturday, to regain their touch as well. And if the two manage to do so, the Cavs should be headed back to Cleveland with a 3-1 series lead.
The Raptors, meanwhile, will hope that DeMar DeRozan and Kyle Lowry replicate their efforts in the third game. The two racked up 32 and 20 points, respectively. But besides those two, the biggest surprise of the night was Bismack Biyombo's epic performance. Biyombo scored seven points, blocked four shots and set a franchise playoff record with 26 rebounds. Toronto's going to need another huge output from their Congolese center to even up the series.
Cleveland is 2-5 ATS in its last seven road games over all. Toronto, on the other hand, is 4-1 SU and 3-2 ATS in its previous five home games.
Writer's Prediction
Cavs (-6) bounce back, 106-95.
Create a betting account now, and don't forget to bet on today's best games.

Comments
comments