The NBA Three-Point Contest is where legends are born. Well not exactly, because guys like Tim Legler and Marco Belinelli have won it in the past. That being said, this event has its share of entertaining moments, crazy sequences, and mind-blowing performances.  With the 2016 NBA All-Star weekend approaching, let's revisit five of the most memorable moments in the event below.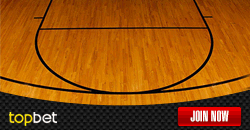 Meanwhile, check out our list of the top 10 All-Star Game and Weekend moments ever over
here
.
NBA News & Predictions
Best Three-Point Contest Moments
6. Peja is Money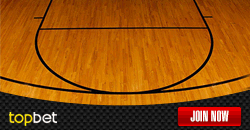 Peja Stojakovic is one of the most lethal outside gunners in NBA history. In addition, he also owns arguably the sweetest-looking shooting form of any player. That precise shooting and sugary stroke were both on full display back in 2003, when the Serbian hotshot won his second and last Three-Point Contest crown by beating Wesley Person in the final, 22-16.
5. The Price is Right

Cleveland has never won an NBA title thus far in its existence but this sad sack of a franchise that does nothing but lose, choke, and fail has at least produced some winners like Mark Price. Price was a two-time winner of the event, winning his second in 1994, when he demolished Dana Barros in the final, 24-13. It was also the same year when Price knocked down nine straight shots—tied for eighth most in the contest's history.
4. Jason Kapono Does His Thing

Kapono played nine years in the NBA, but people barely remember him for anything other than his back-to-back wins in the 2007 and 2008 Three-Point Contests. It was in the 2008 shootout, however, where Kapono made the most of his 15 minutes of NBA fame by tying the then-record high score of 25—set by Craig Hodges in 1986—in the final round. That record has already been broken, though, by the man up next on this list.
3. Chef Curry Serves Up a New Record

Stephen Curry's hands are so good they should be insured. Shooting threes isn't a unique ability by any means but the NBA has never seen someone shoot like Curry before. And during the 2015 Three-Point Contest, Curry blew the rest of the competition away by setting new records in total points (50) and most points in the final (27). In addition, Curry also made 13 consecutive baskets, which is second only to Craig Hodges' still-standing record.
2. Hodges Catches Fire

It's criminal not to include Craig Hodges' insane performance in the 1991 contest here. What Hodges did in that event could make even Stephen Curry's jaw drop, as the former Chicago Bulls shooter knocked down 19 straight threes on his way to bagging the crown. Hodges won the contest again the following year and was so much of an icon in the contest that he was invited to participate in 1994 even though he was a free agent by the time.
1. Larry Bird Knows

Stephen Curry gets a lot of style points these days for celebrating even before his shots fall in the basket, but please, Larry Bird was already doing that back when Curry's parents were still college sweethearts.
Down by seven points after three racks in the final round of the 1986 Three-Point Contest, Bird slipped into God-mode and drilled 10 threes the rest of the way with the last one, the money ball, dropping in while Bird was famously walking off with his index finger raised.
We can't all shoot like Curry or Bird, but you can build a winning NBA parlay when you create a betting account now.

2,599 total views, 1 views today
Comments
comments