The Cleveland Cavaliers didn't mess around in Game 5, as they mercilessly hammered the Toronto Raptors to move a win away from making another NBA Finals appearance. Will LeBron James and company send the Raptors packing for vacation? Or will the Raptors force a Game 7?
Read on for a breakdown of this matchup.
NBA News & Predictions
---
Cavaliers vs. Raptors Game Six Preview
Where: Air Canada Centre, Toronto
When: Friday, May 18, 2016 8:30 PM ET
Line: Cleveland Cavaliers vs. Toronto Raptors – view all NBA lines
TV Broadcast: ESPN
---
Betting on the Cleveland Cavaliers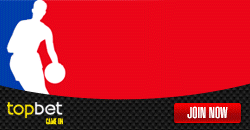 The Cavaliers are going in for the kill. After rebounding from back-to-back losses to Toronto via a 116-78 decimation of the Raptors on Wednesday, the Cavaliers look to finish the Eastern Conference series later tonight.
Cleveland got huge contributions from its Big Three of LeBron James, Kyrie Irving, and Kevin Love in Game 5, as the trio combined for 71 points. Love in particular had a noteworthy outing, as he resurfaced with a 25-point performance on 8-for-10 shooting. It's important for Love to catch fire, especially from the outside, to drag Toronto's best rim protector in Bismack Biyombo away from the paint. Love shot 3-for-4 from deep in Game 5.
Rendering Biyombo and Valanciunas non-factors on the boards also improves the Cleveland's chances of ending the series in six games. This was reflective of the Cavs' monster 58 rebounds in Game 5 as against Toronto's 38.
James, meanwhile, is going to be James, an unstoppable do-it-all player on the floor. The key for the Cavs is to get Love and the rest of four-time MVP's supporting cast going. That includes Irving, who is averaging 23.0 points on 47.9% shooting.
Betting on the Toronto Raptors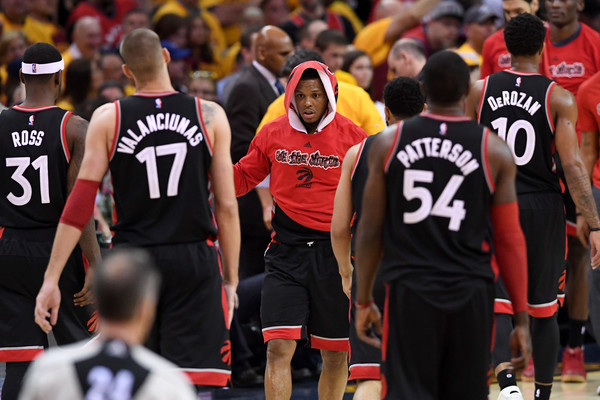 Toronto's We the North is soon going to be We on Vacation if the Kyle Lowry and DeMar DeRozan churn out the same pathetic performances they had in Game 5.
The duo personified the fierceness of a Raptor back in Toronto's Game 4 win, as the two gathered 67 points together. In Game 5, however, Lowry and DeRozan embarrassed the prehistoric creature by scoring just 13 and 14 points, respectively, on a combined 7-for-20 shooting from the field.
The Raptors are going just as far as where Lowry and DeRozan take them. With Valanciunas still not 100 percent and DeMarre Carroll obviously playing like the overpaid forward that he is, there's really a big weight on the shoulders of the dynamic tandem. Lowry is averaging 17.2 points in the series, while DeRozan is putting up 23.6.
Of course, the other Raptors will have to realize they too have to produce. As underwhelming Carroll is for most of the season, he's still an asset Toronto would be glad to see step up. Carroll, who had five points in Game 5, is averaging 8.9 points and 3.9 rebounds thus far these playoffs.
There's something in Toronto that has turned the Raptors into a menace for Cleveland this series. Both Raptors wins in this series came at home, where they are also 4-0 ATS in their last four games there.
Writer's Prediction
Cleveland wins, 114-106.
Create a betting account now and cash in on the NBA Playoffs action.

Comments
comments