Are you missing out on action with the NBA, NFL and NHL all in their respective offseasons? Is betting on baseball not cutting it out for you? Well, here's some good news—NASCAR's Sprint Cup Series should give you plenty of high-octane action when the Coke Zero 400 goes under way at the Daytona International Speedway on Saturday night.
The best NASCAR drivers will once again prove their mettle in one of the premier tracks in stock car racing. Read on as we take a look at the drivers you'll need to keep your eyes on. Next weekend should provide one hell of a betting bonanza for you, when the UFC stages back-to-back-to-back fights from Thursday to Saturday. Check out the biggest fights with our complete International Fight Week preview, and get ready to start of the festivities with our UFN 90: Dos Anjos vs. Alvares predictions.
Cash In on the Best Online Sportsbook Offers Now at TopBet!
---
Coke Zero 400 Preview
Where: Daytona International Speedway – Daytona Beach, Florida
When: Saturday, July 2, 2016, 7:35 PM ET
Line: view all Coke Zero 400 lines
Favorites
Dale Earnhardt Jr. (+600)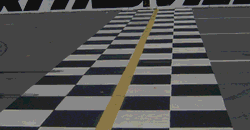 Dale Earnhardt Jr. is probably the king of restrictor plate racing with excellent cars in the first two races on such tracks this year. However, even kings can stumble—he spun out in both of those races and wrecked his car. Those are both in the past; Junior's No. 88 Chevrolet SS should still have the necessary horsepower to get him among the frontrunners in this race. Don't count him out as the +600 favorite to win the Coke Zero 400.
Denny Hamlin (+900)
Why is Denny Hamlin so highly favored? Well, for one, he won the Daytona 500 earlier this year. The Daytona International Speedway has been a great track for this young driver. Hamlin has finished in the top six in his last five appearances at Daytona, getting the best driver rating, best average finish (3.2) and the best average running position (eighth) over those races.
Hamlin zoomed past other contenders in the Daytona 500, racing all the way from fourth to victory lane in the final lap. He garnered the best driver rating and led 95 laps to become the Daytona 500 champion. The Joe Gibbs Racing export is a +900 favorite to win the Coke Zero 400.
Jimmie Johnson (+900)
It's been a while since Jimmie Johnson visited victory lane in a restrictor plate race, but he usually finishes in the top five when avoiding a wreck. The driver of the No. 48 Chevrolet SS for Hendrick Motorsports already has two wins this season, solidifying his threat as a contender week-in and week-out. Johnson is a solid favorite at +900 to win this race.
Sleeper
Kevin Harvick (+1,200)
Kevin Harvick is one of the best drivers in the Sprint Cup Series, but he's not even one of the favorites at the Coke Zero 400. Instead, he's sitting pretty at +1,200 odds to win on a track he's done so well recently. Harvick has three straight top four results racing on the Daytona International Speedway with a 3.3 average finish. He had a strong showing at this year's Daytona 500, recovering from a spin that dropped him to 30th only to finish the race fourth.
Long Shot
Greg Biffle (+4,000)
Greg Biffle is your dark horse pick at the upcoming race at Daytona. He's proven to be an adept driver on the Daytona International Speedway with four top 10 finishes over his last nine races on the track. Biffle was running well at this year's Daytona 500, but suffered from a pair of mishaps. He had a shredded tire on lap 118, then was involved in an accident with Danica Patrick later on.
When all is right, Biffle has plenty of chances to not only finish in the top 10, but also win the race as a +4,000 underdog.
Writer's Prediction
Kevin Harvick (+1,200) wins race No. 2 soaring in the Coke Zero 400.
Create betting account now and get in on some high-octane NASCAR action.

Comments
comments