Fans of the Ohio State Buckeyes have a big reason to be optimistic going into the 2013 college football season.
After an undefeated 12-0 record in a bowl-ban season, Urban Meyer's squad now have their eyes set on the BCS National Championship.
Buckeyes fans are coming into the season fired up and ready to standby their Buckeyes. They'll do anything to watch their team doing what they do best, even if it costs them their Saturday afternoon.
Here are five OSU football games that fans won't want to miss:
1. Sept. 28 vs. Wisconsin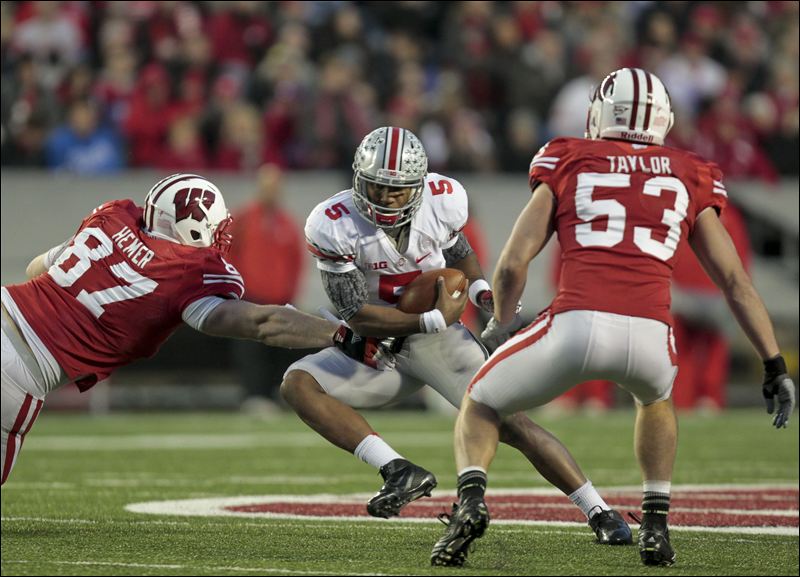 For all intents and purposes, this game will decide the Leaders Division championship and has quickly become one of the most anticipated games in the Big Ten every year.
When OSU coach Meyer called it a "rivalry" game, this match-up became a must-see.
2. Oct. 26 vs. Penn State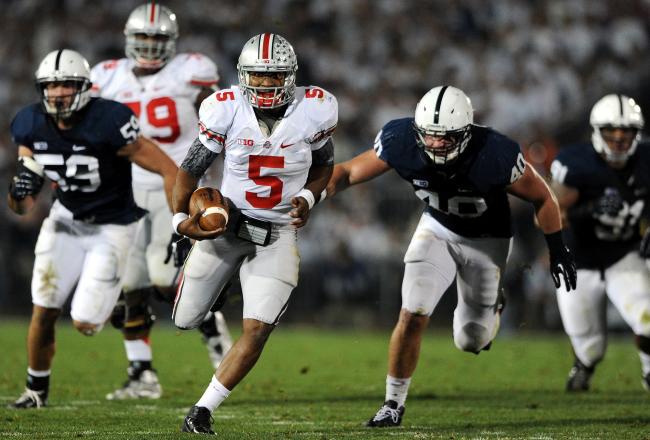 Penn State's eight-win season in 2012—amid all the controversy surrounding the school—was one of the great success stories of the year.
Fans of the Buckeyes will want to snag tickets for this game at Ohio Stadium, which should be a good one against their rivals, Penn State.
3. Nov. 16 at Illinois

This is another rivalry game, but with the new division alignment in Big Ten Conference, these two teams might not meet again—unless it's in the Big Ten Championship game.
That means this could be the last time both teams fight for the nation's most famous turtle, the Illibuck.
Better make the trip to Champaign to see if the Buckeyes can win the turtle for good (or at least until they meet for the conference title).
4. Nov. 23 vs Indiana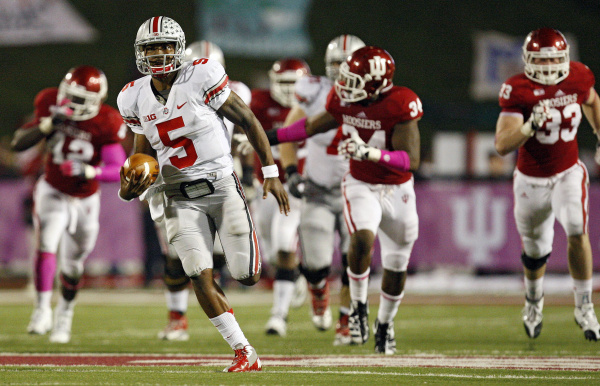 November 23 will feature a match-up between these two high scoring teams, both contenders in the Big Ten. The Buckeyes have fared better in their previous match-ups and they should again this year.
OSU will be looking to stay undefeated on their way to Ann Arbor. They'll need your support in this game and the next.
5. Nov. 30 at Michigan

Ohio State vs. Michigan. Need I say more?
Michigan leads the series all-time 58-44-6, but the Buckeyes took last year's rendition of this classic game 26-22.
Fans of Ohio State will be pumped going into "The Game" this season, as will those in attendance at the Big House in Ann Arbour.
Be sure to check out the latest odds and lines for these Buckeyes games and more by visiting our sportsbook through the season.
[sc:OhioStateArticles ]
3,286 total views, 1 views today
Comments
comments