Packers fans are fortunate to have a franchise they can call their own. With a population of 105,849 people, they are the smallest U.S. city to currently have a professional sports team. They're also lucky that their small town squad has such a long history of winning.
Those many wins have come at the expense of some of the most storied franchises in the NFL, and it's created some obvious tension with the oppositions' passionate fans.
5 places Cheeseheads Should Avoid:
1. Candlestick Park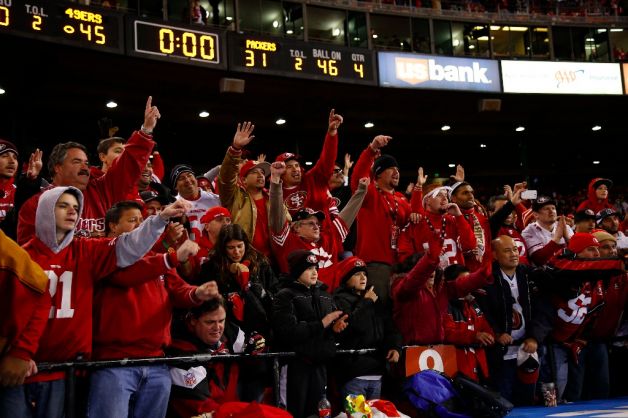 Everyone who's been keeping up with our ongoing "Places a Fan Should Never Get Caught" series knows how serious Niners Nation is. Just take a look at this video to refresh your memory.
The Packers and the 49ers have a heated rivalry that dates back from the 90's to last year's NFC Divisional round game. Now that both are challenging for the NFC Championship, the rivalry has reached a new level. In fact, during that particular game, things got out hand at The Stick.
So Packers fans, stay away from Candlestick Park or this could happen to you.
2. Fred's Bar in Burlington, Wisconsin
In the small town of Burlington—Tony Romo's hometown—there exists Fred's bar, home of the self proclaimed "best burger in the world."
Although it is technically a Packers bar, the space easily converts into a Cowboy Nation hotspot when the 'Boys play. The town of Burlington claims the Dallas Cowboys quarterback as their favorite son, so Packers fans can either stay away during Cowboys games or risk an altercation.
3. Renting an Apartment in Chicago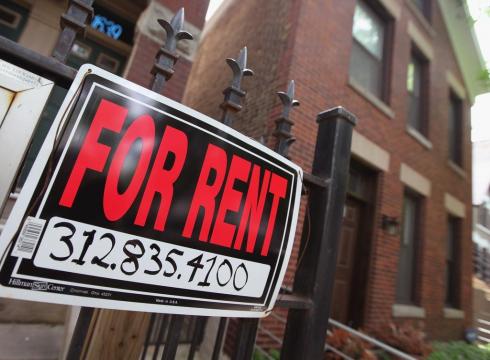 This one doesn't fall into a list of places, per-say, but we think the story deserves a mention.
Packers fans will show the world how much they love their team, whether they're wearing those cheese hats on their heads, throwing awesome tailgate parties, or disliking the Chicago Bears and their fans. In fact, one Cheesehead dislikes Bears fans to the point where he will throw them out if they rent his apartment.
Tell you what Cheeseheads, if you plan to stay in Chicago, just be hopeful you don't get a Bears fanatic as your landlord. They just might return the favor.
4. Anywhere Near Another Drunk Packers Fan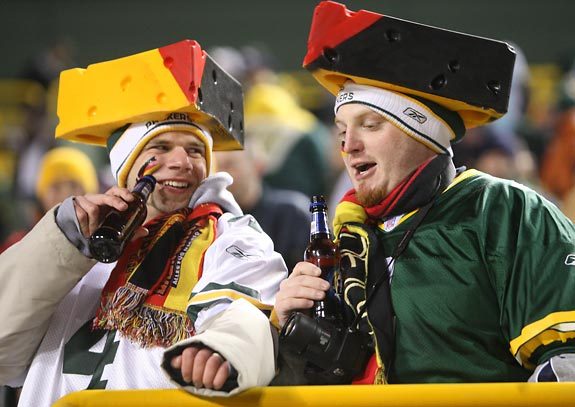 Beer is famous in Wisconsin and it flows plentifully in Green Bay. Fans drink in Lambeau Field, at tailgate parties outside the stadium, in bars and pubs, and in their homes.
Win or lose, fans can get wild with beer and alcohol in hand. At every Packers game, a number of people end up drunk. Those inebriated individuals might have a hard time distinguishing between fans of the Pack and outsiders.
Look no further than this mother, who actually choked her 11-year old child when her beloved Green and Gold started losing. Police reported that alcohol was indeed a factor.
5. Mall of America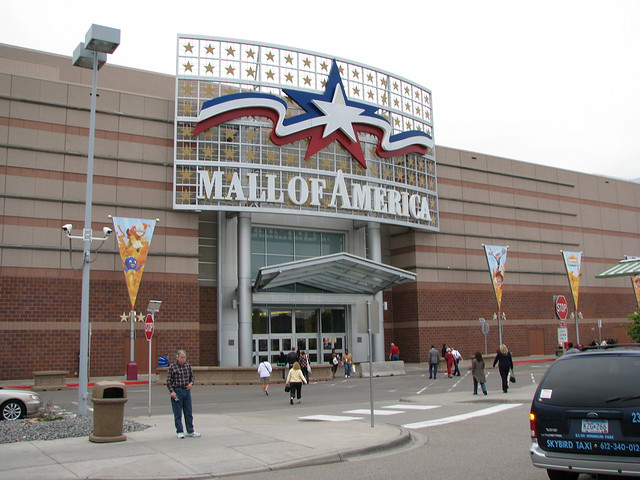 Minnesota is home to the Packers' fiercest rival, the Vikings.
The hatred between players and front offices has extended to fans, and both are somehow off limits in their respective cities.
Unfortunately for the people of Green Bay, they might find it difficult to wear Green and Gold inside the Mall of America. They can try and play hide and seek inside America's biggest mall, but the building is crawling with Purple and Gold. The behemoth mall is not only a landmark in the Twin Cities, but also contains this huge Vikings merchandise store.
Who knows? Maybe Cheeseheads can get some Vikings apparel to destroy on purpose?
[sc:Other490banner ]
Can you think of anywhere else Green Bay Packers fans might want to avoid? Share this story and get at us with your stories about being a fan of the Pack behind enemy lines.
[sc:PackersArticles ]
4,543 total views, 2 views today
Comments
comments