The NASCAR Monster Energy Cup Series continues its grind, as the Bristol Motor Speedway hosts the 2019 edition of the Food City 500.  Kyle Busch has not won a race in two weeks, but is still the leader in the standings. However, Denny Hamlin is closing in, and could inch closer to the top with a solid performance in Bristol. Read on more about that and details about select drivers below.
Click here to make your NASCAR picks
Betting Preview for the NASCAR Food City 500 Monster Energy Cup Series Race on April 7 2019
Where: Bristol Motor Speedway in Bristol, Tennessee
When: Sunday, April 7, 2019, green flag at 2:00 PM ET
Line: View current 2019 Food City 500 odds
---
FAVORITES: KYLE BUSCH / DENNY HAMLIN
Kyle Busch
If you think that Kyle Busch may be starting to cool off after a blazing start to the season, you may regret having that line of thinking this Sunday, as the Bristol Motor Speedway has been a host to the Kyle Busch show multiple times before. In fact, Busch, whose third place finish at Martinsville and 10th place finish in Texas over the past two weeks are, relatively speaking, humbling performances compared to his run of success prior to that pair of races, have a total of seven wins in Bristol out of 27 career races there. Moreover, he has two first place finishes in his last three races in Bristol. Busch also finished second in last year's edition of the Food City 500.
Denny Hamlin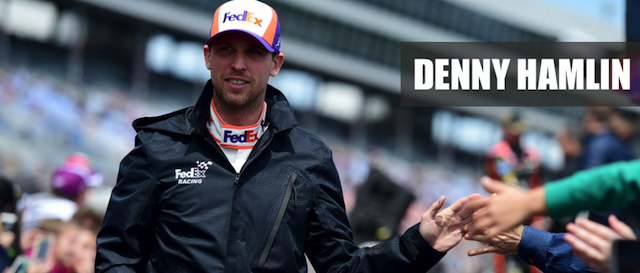 Kyle Busch's teammate in Hamlin is also a huge threat to other drivers competing this weekend in Bristol. Hamlin is coming off a blazing performance in Texas wherein he took his second win of the season. Hamlin has a top 10 finish in each of his last five races and six of his nine races on the season. Although Hamlin only has one win in Bristol in 26 career races there, he's managed a top 14 or better in his last five races there. His lone win there thus far in his career was in 2012, when he topped the IRWIN Tools Night Race. He finished sixth in the 2018 Food City 500.
---
SLEEPERS: KURT BUSCH / ERIK JONES
Kurt Busch
Busch is being overshadowed by his younger brother, Kyle, but seriously, don't sleep on Kurt. The Team Chip Ganassi Racing with Felix driver took the ninth place last week in Texas and now has finished inside the top 10 in four of his last five races. The best thing that points to a possible success in Bristol this weekend by Kurt Busch is the fact that he has won six races there – only one fewer than Kyle. Kurt is a four-time Food City 500 winner, though, the last one happened 13 years ago. That said, he also won the last time he was in Bristol, besting the rest of the field in last year's The Bass Pro Shops NRA Night Race.
Erik Jones
Jones' relative lack of experience in Bristol compared to most other drives makes him a wild sleeper pick. Jones only has four career races in Bristol, but he's finished strong in two of them, going second in 2017 at the Bass Pro Shops NRA Night Race and fifth last year in the same event. He has a career 12.50 average finish in Bristol, and is coming off a fourth place finish in Texas last week.
---
LONG SHOT
David Ragan
If you really want to make a wild swing, then you can go after Ragan, who is currently just 27th in the NASCAR Cup standings. The Team Front Row Motorsports racer is understandably going undetected in NASCAR fans' radars this season, as he six top 25 or worse finishes out of eight races thus far. He was 25th last week in Texas. However, he's been quite a bit more competitive when he's burning rubber in Bristol, where he has finished top 17 or better in his last three trips there.
---
Writer's Prediction
Denny Hamlin collects his third win of the season with a victory in Bristol.
Click here to make your NASCAR picks
658 total views, 1 views today
Comments
comments