---
Finally, it's almost time—this Saturday to be exact—for the top athletes from all over the world to gather up in Rio de Janerio, Brazil, the host of the 2016 Summer Olympics. This international sporting spectacle, surely, won't run short of action, drama, heroics and moments that'll probably leave you at awe or in utter disbelief.
Those things, fortunately, aren't the only things that you and I can look forward to, as this event is also where we pay witness to many female athletes, who won't be just gracing us with their athleticism or respective talents, but also with their stunningly hot bodies and gorgeous looks. And having that said, read on below to see our list of the top 10 hottest women competing in the Rio Olympics.
---
Cash In on the Best Online Sportsbook Offers Now at TopBet!
---
Top 10 Hottest Female Olympic Athletes at the 2016 Summer Games in Rio

10. Ellen Hoog — Netherlands, Field Hockey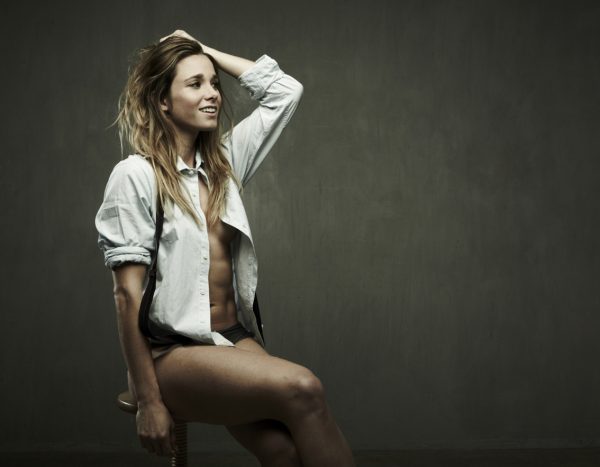 Kicking off our countdown is Ellen Hoog. Yes, she's flat-out gorgeous, but you better not be deceived with her appearance. She's the real deal when it comes to her sport, which is field hockey.
Hoog really loves her craft, and a proof of that would be her inspiring performance during the 2012 London Olympics, wherein the 30-year-old Dutch star converted in a penalty shootout to beat Argentina in the final and earn her second gold medal. She got her first gold back in 2008 at Beijing, China. Will Hoog get a third one in Rio? Maybe so. Netherlands is the clear favorite at -130 to win it all.
9. Mikaela Mayer — USA, Boxing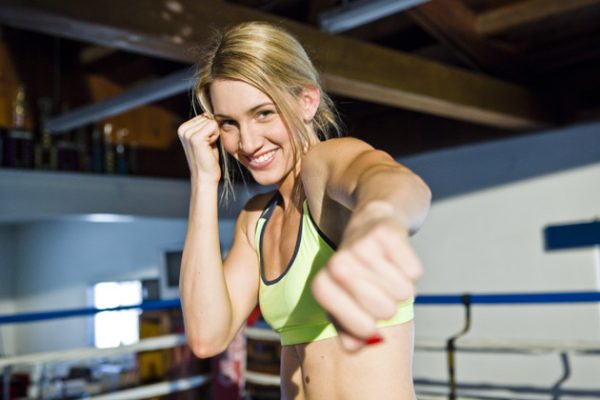 Next up is Mikaela Mayer, who is a former model. She began boxing at the age of 17, but it seems like she's been playing the sport since birth. The 26-year-old star already has three USA boxing titles in her resume, and a gold medal at Rio wouldn't come as a surprise.
8. Ali Krieger — USA, Soccer
Ali Krieger is on a mission. She was supposed to be part of the gold-medal-winning 2012 U.S.A women's soccer team, but an unfortunate knee injury prevented her from doing so. Thus, the beautiful defender will certainly be hoping that her presence can help her club bring home another gold for the country. Let's also hope that she avoids any more injuries that could ruin her Olympic debut and sexy figure.
7. Jaqueline Carvalho — Brazil, Volleyball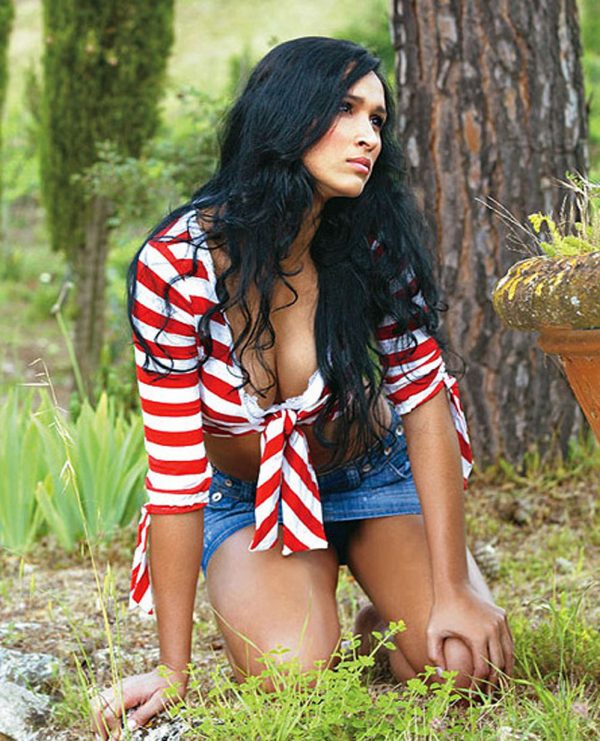 For those people who haven't formed a liking to volleyball, maybe it's finally time to do so because of Brazil's very own Jaqueline Carvalho. She's a two-time gold medalist and is regarded as one of the top female hitters in the planet. She won, after all, the Best Spiker Award in the 2010 FIVB World Grand Prix.
Well, sure, that was years ago, but the 32-year-old veteran still has enough fuel in the tank to help her team win the gold this year. If not, Carvalho should at least win an individual award or medal for 'spiking' a lot of hearts in Rio. She surely does have all the necessary ingredients to be one of the hottest female athletes in the planet today.
6. Allison Stokke  — USA, Athletics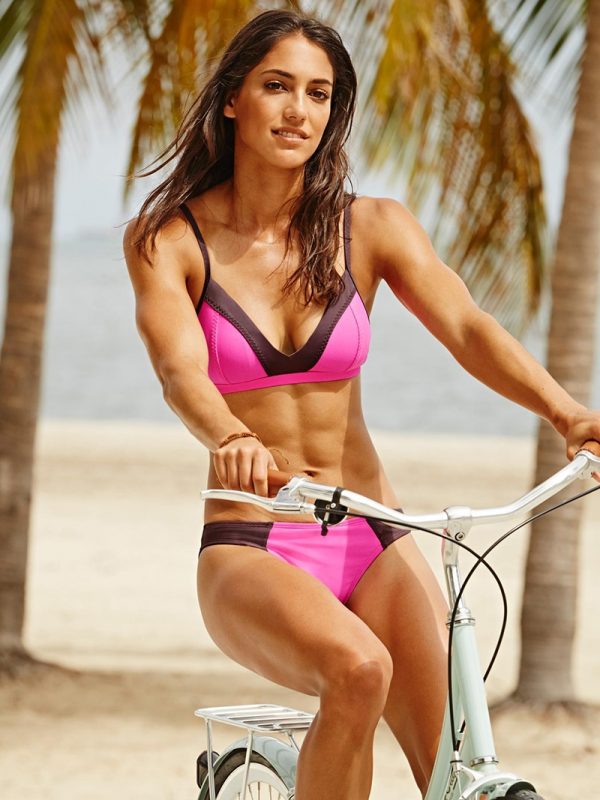 Not many are familiar of pole vaulting, but soon, that won't be the case once they find out that a hottie like Allison Stokke is into that particular sport.
However, rumors are swirling that Rio 2016 will be Stokke's final appearance in the Olympics after recently receiving her master's degree from the University of California, Berkeley. If that's indeed true, then we can only hope that she goes home with a shiny gold medal hanging around her neck.
5. Christen Press — USA, Soccer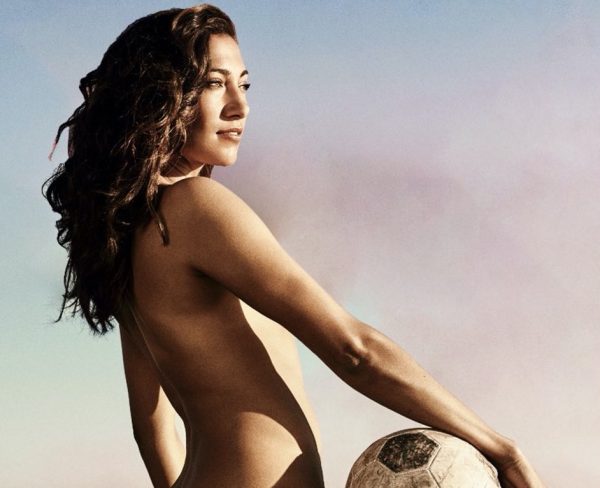 Another female soccer player makes it to our list by the name of Christen Press. She is, without a doubt, one of the most recognizable faces in this year's U.S. women's soccer squad. And that's not just thanks to her skill or physique, but also to her pretty face.
Moreover, Press, who plays striker, will likely be one of the key contributors in the team, as she currently holds the record for all-time scoring at Stanford University. This young chick can really dominate the field.
4. Michelle Jenneke — Australia, Athletics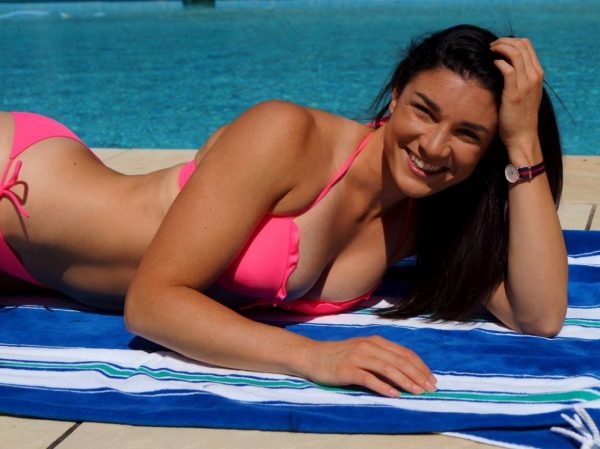 Spicing things up further is Australian hurdler Michelle Jenneke, who's making her first Olympic appearance in Rio de Janeiro. Her rose to fame wasn't solely based on her talent, but mostly because of her attitude and her infamous warm up routine, where she showcases her gorgeous smile and constantly shakes her sexy hips. You can do yourself a favor by looking it up on your own.
3. Zsuzsanna Jakabos — Hungary, Swimming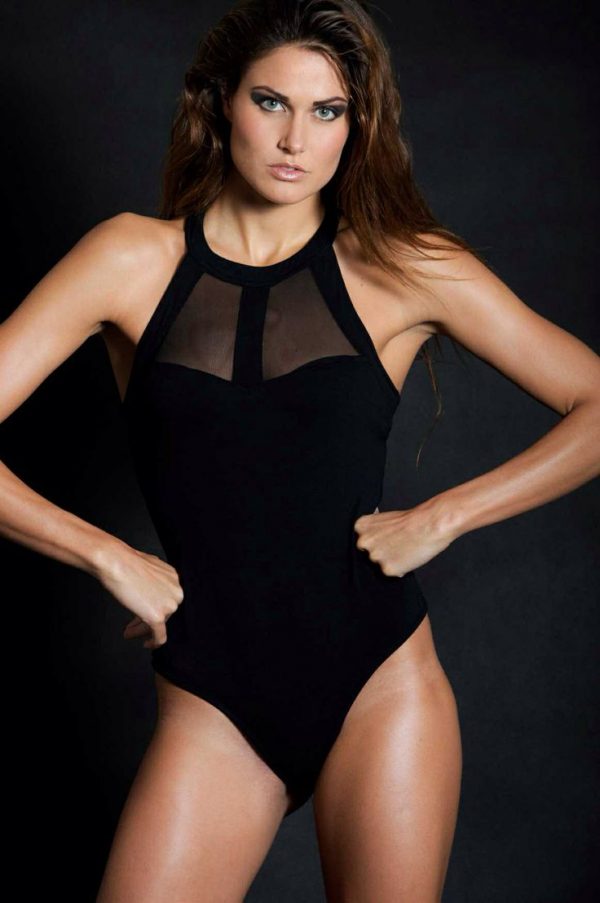 Zsuzsanna Jakabos is just 27 years old, but she can already be considered as an Olympic veteran and is one of the hottest female athletes right now. Sure, she's had limited success in the international level, but the Hungarian swimmer, who's best event is the 200m freestyle, has thousands of fans supporting and following her. Those fans, obviously, aren't all from Hungary or are even into swimming itself.
2. Ana Ivanovic — Serbia, Tennis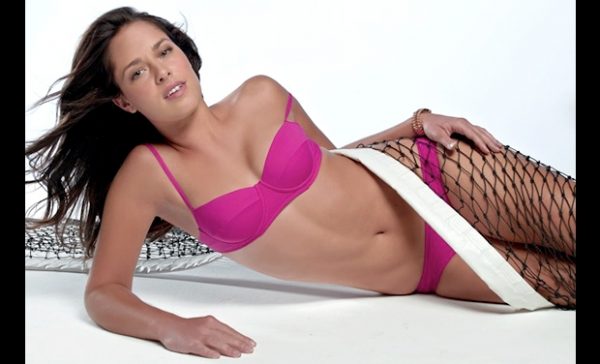 It's hard to see Ana Ivanovic, who currently ranks 26th in the world, overcoming the more-talented and powerful Serena Williams for the gold in Rio 2016. But it would be fair to say that when it comes to looks, the Serbian has Williams beat by a landslide. Ivanovic is priced at +5,000 to win the gold in Rio.
1. Alex Morgan — USA, Soccer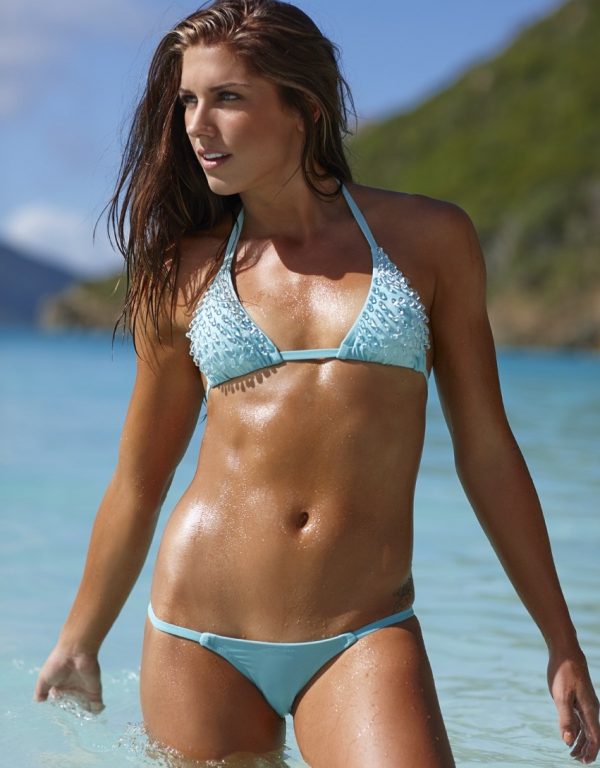 Our No. 1 spot deservingly goes to another soccer beauty in the form of Alex Morgan. She played a big role in assuring the 2012 U.S. women's soccer team a gold-medal victory in London, and was named the United States Soccer Federation female athlete of the year as well. Those feats—along with rest of her other accomplishments—have really made her a big celebrity in the world today.
But off the field, a handful don't know that Morgan owns a very lovable personality and isn't shy of showcasing her perfect figure. She did an exclusive photo shoot once for Sport's Illustrated's swimsuit edition. And for those curious, Morgan is no longer single as she is married to Orlando City midfielder Servando Carrasco for about two years now. Sigh.
Create a betting account now to mesmerize some hot ladies with your winning sports predictions!

15,580 total views, 2 views today
Comments
comments