If you're interested in how the Triple Crown Works there are three basic principles you have to know:
The Kentucky Derby is the first race
The Preakness is the second race
The Belmont Stakes is the third race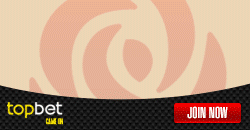 Those three make up the TC and obviously, if you don't qualify for the Kentucky Derby, you don't qualify for the Triple Crown. Now that you have the races down, let's chat a bit about the betting side of things. There are a number of different kinds of wagers that can be placed, but the key to it all is wearing some sort of suit, dress and or big hat when you do it. Your bet won't be placed unless you're wearing a giant hat.
The previous sentence was 100% false. We do encourage the sporting of massive lids though.
Alright, before we get to it, if you'd like to check out another excellent TopBet infographic, click here to find out How the Kentucky Derby Works. If you're ready to learn about the finest Crown in all the land though, read onward and downward!
Check out these latest articles at Top Bet News
How Triple Crown Betting Works – Infographic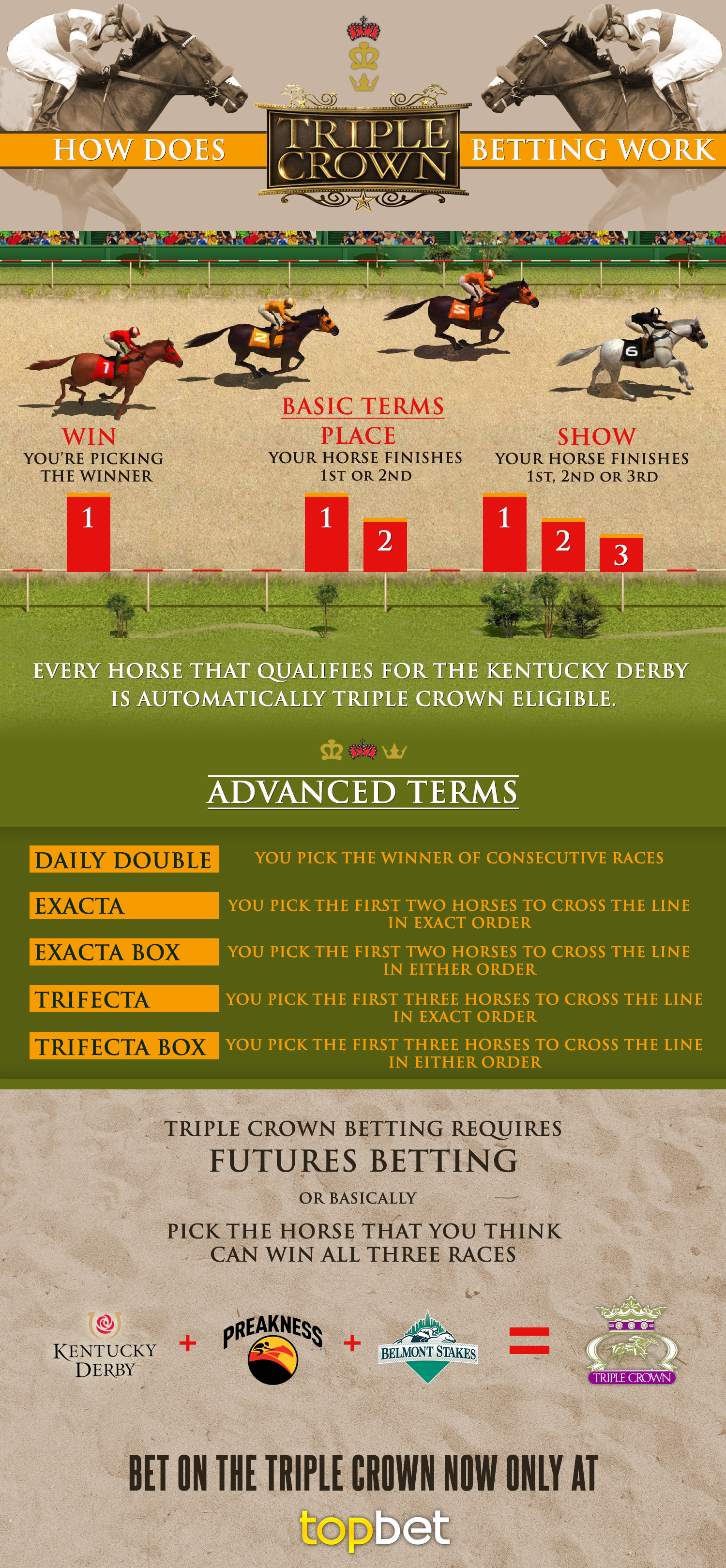 FUTURES BETTING
Your Futures Betting brings you to Triple Crown odds. At different times of the year, you'll see different wagers under this tab. Here you select a horse that you think could win the Triple Crown.
The most common futures bet out there is 'Will a horse win the Triple Crown?'
In other words, will one horse win all three races (Kentucky Derby, Preakness, Belmont Stakes) – Yes or No?
You'll have to get this bet in before the start of the Kentucky Derby to be eligible for a payout.
INDIVIDUAL RACE BETTING
Leading up to the Kentucky Derby, Preakness and Belmont Stakes, you'll find odds in the TopBet online sportsbook here, asking which horse you'd like to bet on. Once you select your horse, a box will fill in on the right side of the screen with your pick. You then enter your wager and it will automatically calculate the odds for your potential payout. You can pick multiple horses and can place these wagers at any time leading up to the start of each race.
'FREE BET' WAGERS
In our TopBet online sportsbook you'll find our Free Bets. These require you to register for the site, but you then become eligible to win free money by placing your free wager. For horse races, the typical Free Bet gives over-under times. Will the winning horse finish within these times? Or will they finish within these times? etc.
Create a betting account now and get into this year's Triple Crown betting action!


Comments
comments