After barely getting by Olympiacos in the Group Stage of the 2014 UEFA Champions League, Manchester United are out to prove they belong in the top tier of the field as they prepare to face an even tougher team in Bayern Munich. Can David Moyes and his guys prevail, or will the club that dominated Arsenal triumph once again?
Read for all the stats and trends you need to bet on the Champions League with Top Bet sportsbook.
Manchester United vs. Bayern Munich (First Leg) Betting Preview
When: Tuesday April 1, 2014, 2:45 EST
Where: Old Trafford, Manchester
Line: Bayern Munich –1 (-140) at Manchester United +1 (+125); total 3.0 – view lines here
Betting on Bayern Munich
[sc:Soccer240banner ]It's no secret which of the two teams will enter Old Trafford with more momentum. Bayern demolished Arsenal, 2-0, while visiting the Gunners, thanks to goals from Toni Kroos and Thomas Müller, in the first leg of the group stage. While they didn't look as effective at home, they got the draw they needed in order to send Arsensal packing early.
Bayern Munich have averaged a goal every 30 minutes in their play this year, and maintaining even close to that pace would win this leg for them. Making things worse for Man U, Munish has won their last seven away games in the UEFA Championship League. This could be another fruitful trip to England for the Bundesliga champions.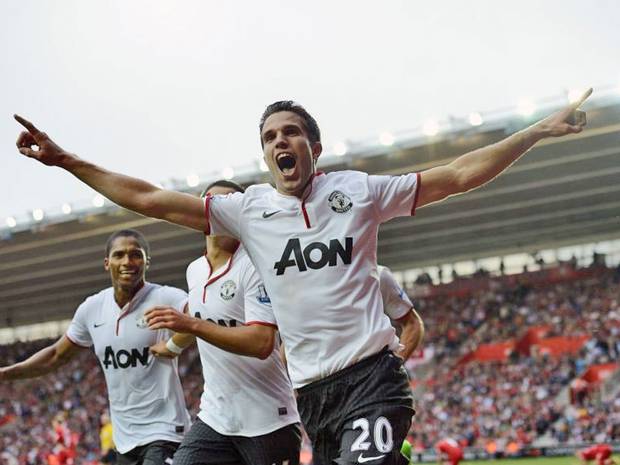 Betting on Manchester United
Manchester United has not played well at Old Trafford of late, going 1-2-1 in their last four home fixtures.
After losing 2-0 to Olympiacos in the group stage, many thought they'd be unable to recover at home. Thanks to a Robin van Persie hat trick at Old Trafford in the second leg of that match up, however, the legendary club's dream of winning a fourth UEFA Championship lived to see another day
Bettors can also expect ManU to be motivated to dish out punishment against the club that eliminated them from the UEFA Champions League four years ago. For Wayne Rooney and company, this game puts pride on the line.
Prediction
Look for Pep Guardiola's Munich team to come in and steal the first leg at Old Trafford by at least one with their high-scoring offense, setting them up nicely to seal a trip to the 2014 semifinals at home.
[sc:Soccer490banner ]
1,904 total views, 1 views today
Comments
comments