The Tampa Bay Lightning have been waiting patiently for their next opponent since knocking out Detroit in five games. The Islanders meanwhile, haven't had a lot of down time. They just took out Florida in the sixth game of their first round series in double overtime on Sunday.
Can the Lightning stay hot despite their cool-off period? Read ahead for a look at the opening game of the second round of the NHL Playoffs. If you're more interested to see how round one will end tonight, check out our Nashville vs. Anaheim Game 7 Preview here.
NHL News and Predictions
---
Isles vs. Lightning Game One Playoff Preview
Where: Amalie Arena – Tampa, FL
When: Wednesday, April 27, 2016, 7:00 PM ET
Line: New York Islanders (+135) vs. Tampa Bay Lighting (-155); Total: 5.0 – view all NHL lines
TV Broadcast: NBCSN
---
Betting on the New York Islanders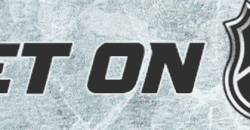 The New York Islanders are still not getting the credit the deserve. John Tavares has been nothing short of a one-man wrecking crew in this postseason thus far. He almost single handidly took out the Florida Panthers by himself putting up nine points through six games, two of which came on Sunday in their game six victory. He is definitely the man to look out for in the Blue and Orange.
Behind Johnny T though is Thomas Greiss. A guy that's playing as a fill-in goaltender for the injured Jaroslav Halak and has been lights out since his playoff inception. Halak is practicing but is still out with a groin injury meaning Greiss will get the nod between the pipes on Wednesday. He's 4-2 with a 1.79 GAA and .944 save percentage in this postseason. His numbers are not far behind Ben Bishop's in the Tampa crease and he has another thing going for him – he's warm.
The Lightning haven't played a game since Thursday of last week and will be a little rusty right off the opening hop. Watch for the Islanders to come out hard and fast in sunny Florida today.
The Isles were 19-21 ATS on the road this season.
Betting on the Tampa Bay Lightning
Tampa Bay shocked the world with their quick work of Detroit in round one. With the loss of Steven Stamkos and the unproven ability of Jonathan Drouin back in the lineup, people were hesitant to get behind the Blue. However, after their some of their youngins decided to shine at the right time, the Bolts are now one of the deadliest teams in the Eastern Conference.
They're getting help from every line and every player. No lines have been bigger though than that of Nikita Kucherov, Alex Killorn and Tyler Johnson. The trio combined for five goals and seven assists against the Wings in their five game series. They've been terrifying to play against and if they can stay hot right off the bat in this one, watch for the Bolts to get ahead and stay ahead.
Tampa Bay tied the Florida Panthers for best home record in the Atlantic Division this season with 25 wins. They clearly like their home ice and have had one of the loudest crowds in the league thus far in this postseason. The next step for the Bolts will be prolonging their 2015-16 run so that Steven Stamkos can get back on the ice. Once he returns, expect the Bolts +1,200 odds to win it all to sky rocket overnight.
Tampa Bay went 24-16 at home ATS this season.
Writer's Prediction
Tampa takes game one 3-2 in overtime.

Comments
comments