The Stanley Cup Playoffs wouldn't really be complete without a fierce rivalry shaking up the postseason with the New York Rangers and Pittsburgh Penguins facing off for the third year in a row. The Rangers faced the Penguins last season as the President's Cup Trophy winners, but find themselves the underdogs in this matchup. Pittsburgh has won 14 of their last 16 games as one of the hottest teams entering the postseason.
Who takes Game 1 of this fantastic rivalry? Read on as we take a look at everything you need to know heading into this matchup.
For more Stanley Cup Playoffs action, check out our complete Game 1 previews for the Predators vs. Ducks and Sharks vs. Kings.
NHL News and Predictions
New York Rangers vs. Pittsburgh Penguins Game 1 Preview
Where: CONSOL Energy Center, Pittsburgh
When: Wednesday, April 13, 8:00 PM ET
Line: New York Rangers at Pittsburgh Penguins – view all NHL lines
TV Broadcast: NBC
Betting on the New York Rangers
The New York Rangers really don't have many problems when it comes to their forward corps. They have plenty of firepower spearheaded by the dynamic forwards Mats Zuccarello, Derick Brassard and Derek Stepan. From the blue line, Keith Yandle is also there to help set up precious goals. The key for the Rangers in this matchup is to find the perfect blue line combination to limit Pittsburgh's chances.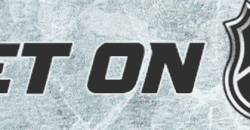 The Rangers may be in trouble as long as captain Ryan McDonagh remains sidelined due to a hand injury. Dan Girardi has been good, but he'll need to take it up a notch against the ruthless offense of the Penguins. Dan Boyle is decent, but won't be able to give the speed needed to go against Pittsburgh's faster forwards.
Despite their troubles on the blue line, the Rangers still have one of the best goaltenders in the game—Henrique Lundqvist. The King has been solid all season long with a .920 save percentage. Expect him to have the Rangers' backs especially when it comes to the playoffs.
Scoring goals will be of utmost importance, especially with Pittsburgh potentially putting a third-string goalie between the pipes. Zuccarello should be a threat with 26 goals in the regular season, while Brassard should also be solid after scoring 27. Stepan is a few steps behind with 22 goals as is J.T. Miller.
What makes the Rangers dangerous is their depth. They have plenty more scoring threats with Chris Kreider, Kevin Hayes, Rick Nash, Oscar Lindberg and even Eric Staal. New York has one of the deepest forward rotations in the league, but figuring out how best to utilize their depth remains a problem.
The Rangers have won four of their last five games in CONSOL Energy Center.
Betting on the Pittsburgh Penguins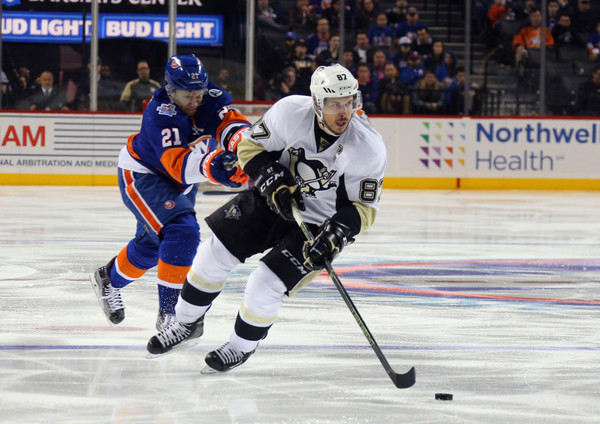 The Pittsburgh Penguins are looking very different from their 2014-15 selves that lost to the Rangers in the first round of the playoffs. The Pens have gone a stellar 19-9-2 against the Metropolitan Division in the regular season after going 9-17-4 last year. Their offense has scored a league-best 3.24 goals per game in the 54 games under Mike Sullivan.
What makes the Pens even more dangerous is their form at home, where they're averaging 3.56 goals per game. Phil Kessel has been solid recently, collecting 12 points in his last nine games. Meanwhile, the absence of Evgeni Malkin (shoulder injury) hasn't hurt Pittsburgh too much with Nick Bonino covering up for him. Bonino has 13 points his last nine games.
Of course, there's also Sidney Crosby who has been unbelievable, leading the Pens with 85 points and 36 goals. He'll once again be the vital cog that Pittsburgh needs to beat the Rangers after scoring four points in four regular season matchups.
What could hurt the Pens is their lack of defense. Kris Letang is their only solid defenseman with Olli Maatta out with an injury. Then there's also Marc-Andre Fleury and his two concussions suffered this season as well as backup Matt Murray possibly missing out due to a goal-mouth collision in the final game of the regular season. That leaves third string goalie Jeff Zatkoff in charge of the Pittsburgh net.
Zatkoff has just 35 NHL games under his belt, none in the playoffs. The Pens could still wind up with a victory despite their struggles on defense. They've outscored the Rangers 12-6 in their last three regular season matchups, all Pittsburgh victories.
Writer's Prediction
The Pens' struggles on defense come out to haunt them in Game 1. The Rangers take the lead with a tight victory.
Create a betting account now and win your plenty of cash through the Stanley Cup Playoffs.

Comments
comments