The 2013-2013 NHL Season gets underway on October 1st when the Montreal Canadians take on long-time Original Six rivals the Toronto Maple Leafs. This season will feature new divisional match ups as well as a handful of outdoor games to keep fans happy after a lockout-shortened season in 2012-2013.
12 Can't-Miss NHL Regular Season Games in 2013-2014:
1. Toronto Maple Leafs vs. Montreal Canadiens—October 1, 2013 7:00PM ET
Last season marked the Leafs' return to relevance as they earned their first post-season berth since 2004. They'll take on historic rivals the Canadiens in Montreal for the very first game of the 2013-2014 NHL season. The Bell Centre will be pure emotion for the 707th regular season rendition of the rivalry that dates all the way back to Montcalm and Wolfe on the Plains of Abraham.
2.  Toronto Maples Leafs vs. Boston Bruins—November 9, 2013 7:00PM ET
The Leafs took the Bruins all the way to game seven in the first round of the playoffs last year, blowing a 4-1 lead and ultimately losing in overtime to the eventual Stanley Cup finalists. Look for Toronto to exact revenge for the game that will haunt Leafs fans (and Joffrey Lupul) forever.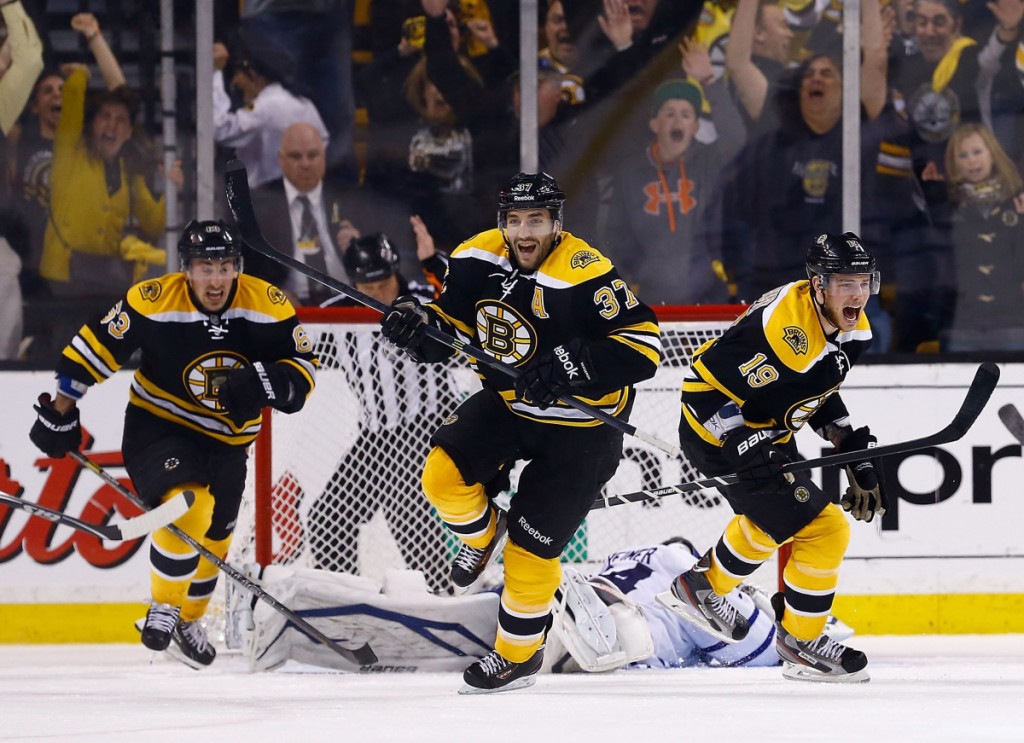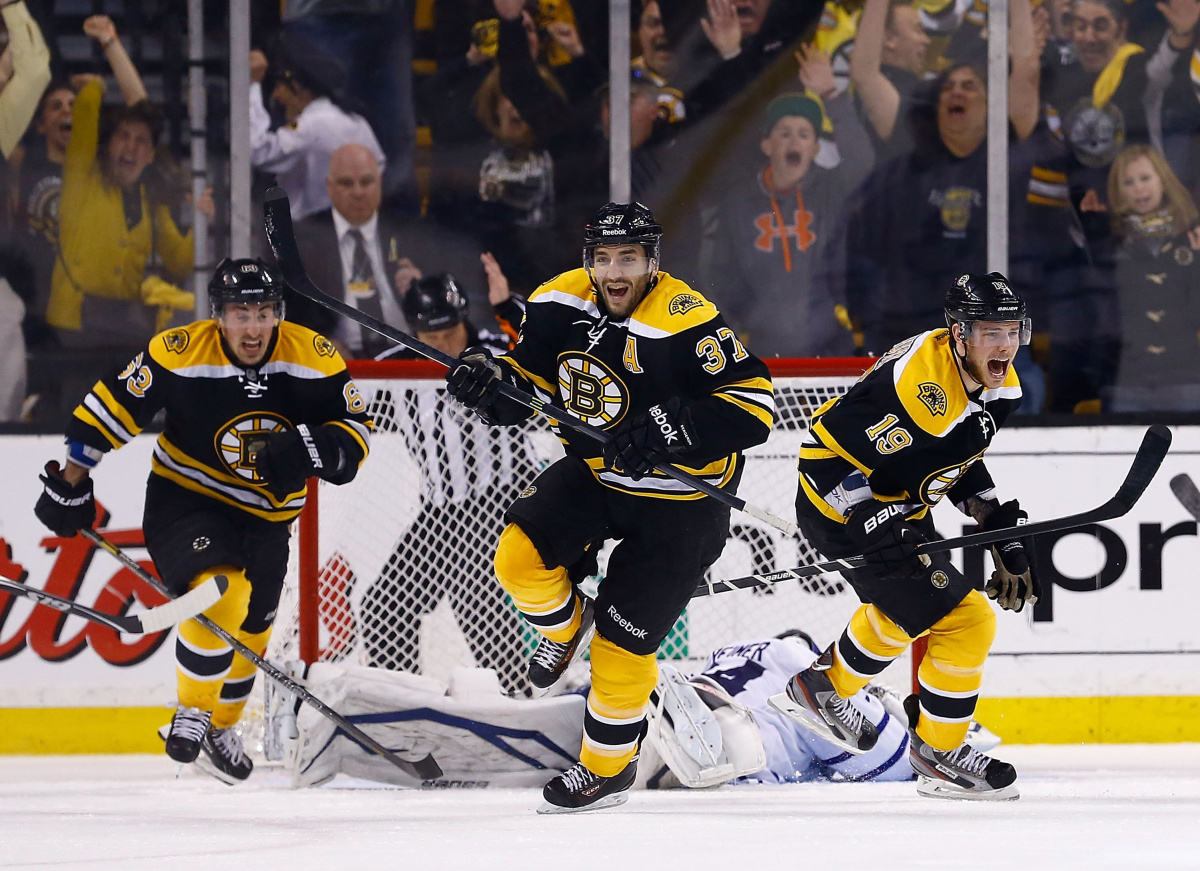 3. Vancouver Canucks vs. New York Rangers—November 30, 2013 2:00PM ET
The Canucks and Rangers swapped head coaches during the offseason, and this game marks the first time that each bench boss will meet his former team. It's Alain Vigneault vs. John Tortorella in what should be a hard-fought battle—and an absolute quote machine for the press—between two of the top teams in both the Eastern and Western Conferences.
4. Detroit Red Wings vs. Ottawa Senators—December 1, 2013 5:30PM ET
Daniel Alfredsson shocked fans in Canada's capital when he opted to join perennial contenders the Detroit Red Wings during the offseason. Realignment has placed the two teams in the same division, so Sens fans will get a lot of looks at their former captain. Alfie's return to Ottawa will be filled with emotion, and it's a game no hockey fan should miss.
5. Toronto Maple Leafs vs. Detroit Red Wings—January 1, 2014 12:30PM ET
This season's reincarnation of the Winter Classic will be played in front of the largest crowd in NHL history: 110,000 fans at Michigan Stadium. These two Original Six teams both play fast-paced hockey, and will meet outdoors for a battle in the "Big House."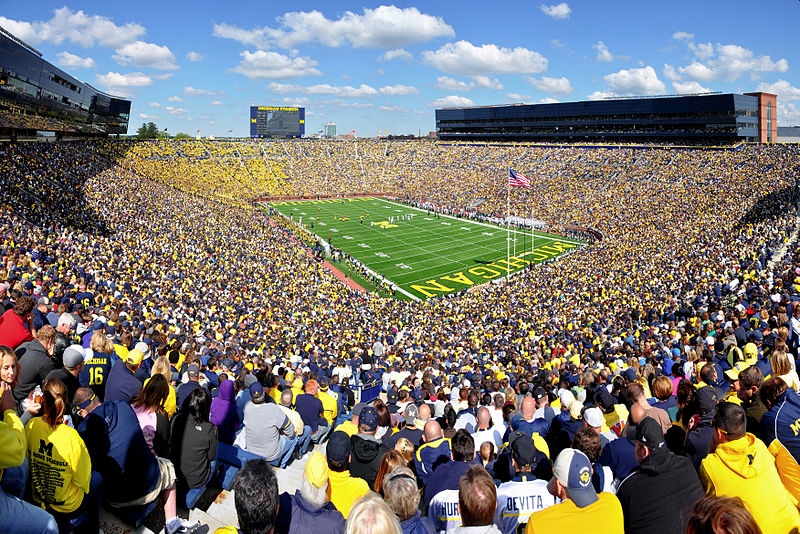 6. Anaheim Ducks vs. Los Angeles Kings—January 25, 2014 9:30PM ET
An outdoor game in Southern California? This season the NHL said "why not!" and opteded to pit these two Los Angeles-area rivals against each other in Dodger Stadium. It's the first of four games in the Coors Light Stadium Series, and it should be a good one as these two Pacific Division top dogs will battle brutal ice conditions all night long in what will be a game full of surprises.
7. New York Rangers vs. New Jersey Devils—January 26, 2014 12:30PM ET
The Coors Light Stadium Series continues at Yankee Stadium when the crosstown-rival Devils and Rangers re-enact the 2012 Eastern Conference Final. The game could very well feature some of the antics we've previously witnessed between these two teams:
8. Pittsburgh Penguins vs. Chicago Blackhawks—March 1, 2014 8:00PM ET
This is the third and final game we'll feature from the Coors Light Stadium Series. What can we say? The NHL knew what they were doing when they picked these match ups. This game at Chicago's Soldier Field features some of the league top offensive weapons in Sidney Crosby, Evgeni Malkin, Patrick Kane, and Jonathan Toews. The 2013 Stanley Cup Champions face off against this year's NHL Futures favorites in front of 61,000+ fans.
9. Ottawa Senators vs. Vancouver Canucks—March 2, 2014 4:00PM ET
This season's Heritage Classic will be a bit of an outdoor-indoor hybrid game, played at Vancouver's BC Place—a venue with a roof that can retract in case the weather doesn't cooperate. The 'Nucks and Sens don't meet often, be expect this East meets West match up should live up to expectations.
10. Washington Capitals vs. Pittsburgh Penguins—March 10, 2014 7:00PM ET
These two arch-rivals will meet for the third time this season in what should be an important game for both clubs coming down the stretch. Last season's league MVP, Alex Ovechkin, will take on Crosby and Malkin in their battle for top seed in the new Metropolitan Division.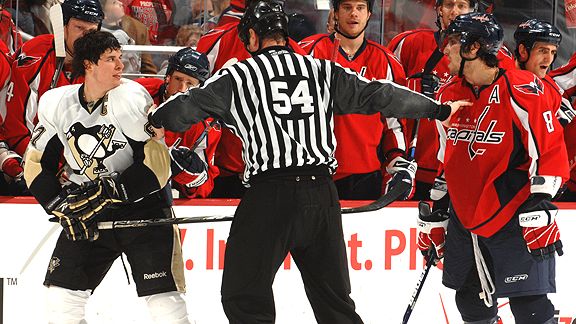 11. Minnesota Wild vs. New Jersey Devils—March 20, 2014 7:00PM ET
Zach Parise will make his first appearance in New Jersey since his departure in 2012. These two defensive minded squads will slug it out in what should be a close, low-scoring affair.
12. Chicago Blackhawks vs. Boston Bruins—March 27, 2014 7:00PM ET
The Stanley Cup Champs return to TD Garden in Boston for the first time since they hoisted the cup in front of Bruins fans on home ice. This match up became an instant classic last season as these two teams went the distance in what was one of the most entertaining NHL playoffs in recent memory.
Be sure to check back at Top Bet regularly for NHL Futures lines and odds on all of these games and more during the NHL Season.
2,917 total views, 1 views today
Comments
comments