The 8 vs. 9 slot of the March Madness bracket is always the toughest one to pick in the first round. Two teams that comfortably qualified for the Madness, but had flaws on their season's resumes.
For that reason, we've broken down all four 8 vs. 9 match ups here at Top Bet. Check out our No. 8 Kentucky vs. No. 9 Kansas State prediction, our No. 8 Gonzaga vs. No. 9 Oklahoma State preview, and our No. 8 Memphis vs. No. 9 George Washington piece for the breakdowns of those tough picks.
Or just read on for the big stories coming into the South region's 8 vs. 9 game, featuring a Pittsburgh team that has been eliminated in the first two rounds of their last three tournament trips, despite being the higher seed. As a lower seed this year, can the Panthers turn the tables in 2014 and cause some upsets of their own, beginning with No. 8 Colorado?
[sc:MarchMadness ]
Colorado Buffaloes vs. Pittsburgh Panthers (March 20, 1:45 PM EST)
Line: Colorado Buffaloes (+5.5) vs. Pittsburgh Panthers (-5.5); total 129.0
Betting on the Colorado Buffaloes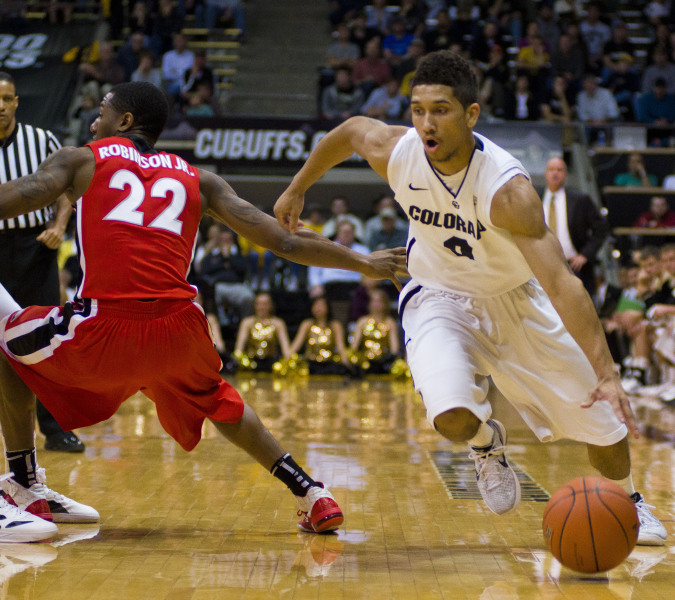 [sc:NCAAB240banner ]Colorado finished in a five-way tie for third place in the Pac-12 this year at 10-8 (23-11 overall), and made a surprise run to the semifinal of their conference tournament by squeaking by both USC and Cal before getting blown out 63-43 by Arizona.
The Buffaloes' team resume features big wins over Kansas and Oregon this year. Askia Booker (14 PPG), one of three Colorado players averaging 12 or more points this season, made a buzzer beater to beat the Jayhawks and scored 27 points against the Ducks.
The Buffaloes will be making their third straight tournament appearance. They caused an upset as a No. 11 seed by knocking out No. 6 UNLV in 2012, but lost to Illinois as a No. 10 seed in the first round last year. Booker was part of both teams, and is averaging 15 points in three career tournament games.
Betting on the Pittsburgh Panthers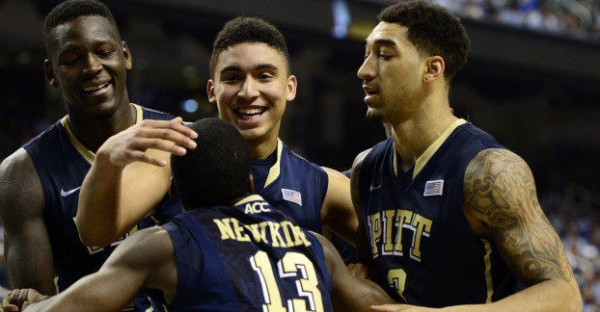 Pittsburgh landed in fifth place in its debut season in the ACC this season, at 25-9 overall and 11-7 in the conference. However, the Panthers went 0-5 against the conference's top four teams – Virginia, Syracuse, Duke and North Carolina.
Still, the Madness is no regular season, and the Panthers have been playing some great ball against great teams of late. Pitt beat the Tar Heels 80-75 in the ACC Tournament, in a game that likely boosted their Madness seeding. Senior Talib Zanna had a career game with 19 points and 21 rebounds.
The Panthers also pushed eventual conference champions (and Madness No. 1 seed) Virginia all the way, ultimately losing 51-48. The senior front court duo of Zanna (12.9 points, 8.8 rebounds) and Lamar Patterson (17.6 points, 4.8 rebounds) will be vital to the Panthers, who had gone past the first round in six straight tournament appearances prior to last year's defeat to Wichita State.
Prediction
Pittsburgh's front court tandem will overpower the Buffaloes as the Panthers once again move on to the Round of 32, covering -5.5 in the process.
March Madness is finally underway. Take part in all the drama and action all tournament long with Top Bet's college basketball lines and odds.
[sc:NCAAB490Banner ]
1,532 total views, 1 views today
Comments
comments