Top seed Novak Djokovic is still on track to win his first French Open title. He successfully advanced into the quarterfinals after withstanding a gallant effort from Roberto Bautista Agut in the fourth round. Now, the Serbian is set to take on a very familiar foe in the form of the always-dangerous Tomas Berdych. Can Djokovic continue his run, or will Berdych pull off a major upset?
For more tennis action, click here to see our preview of the semifinals showdown between Andy Murray and Stan Wawrinka.
---
Novak Djokovic vs. Tomas Berdych Betting Preview
Where: Stade Roland Garros, Paris, France
When: Thursday, June 2, 2016, 7:00 AM ET
Line: Novak Djokovic (-1,750) vs. Tomas Berdych (+900) – view all French Open Men's Singles lines
---
Betting on Novak Djokovic (-1,750)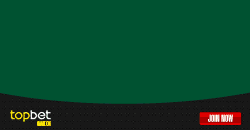 Novak Djokovic has barely gone through any trouble in reaching the final eight of the French Open, but his encounter with Roberto Bautista Agut in the previous round proved to be the most challenging hurdle that the Serb's faced thus far.
In that showdown, the 11-time Grand Slam champion committed 54 unforced errors and ultimately needed four sets (3-6, 6-4, 6-1, 7-5) to finally seal the victory. To be fair, though, the numerous rain delays likely bothered Djokovic, who has only lost one set in the tournament, from finding his rhythm.
Moving on to his matchup with Tomas Berdych, Djokovic is obviously still the hands-down favorite to move onto the semifinals. He boasts a 23-2 head-to-head record against the Czech, and has also won their last 10 meetings. The most recent one took place at this year's Miami Open, where the World No. 1 crushed Berdych in straight sets (6-3, 6-3).
Also, Djokovic should be able to relocate his dominant form even after a so-so performance against Bautista Agut. The 29-year-old veteran has blasted 84 winners in his past two matches and is winning no less than 65 percent of his first serve points. The only thing that could probably hinder him from playing at his best would be the unpredictable weather conditions at Roland Garros.
Djokovic is 13-1 in his previous 14 matches on clay.
Betting on Tomas Berdych (+900)
The odds won't be on No. 7 seed Tomas Berdych's side in this showdown with Novak Djokovic, but you can expect the 30-year-old Czech to put up one hell of a fight.
Berdych has played well enough to make it up to this point of the French Open. His latest triumph over David Ferrer in the previous round was a testament to that, as the World No. 8 won 74 percent of his first serve points and 58 percent of his second serve points, while also delivering a total of 32 winners. A repeat of this performance should help him make things even more competitive against Djokovic.
However, Berdych, who is still in search for his first ever Grand Slam title, has got to limit his miscues from now on. He's averaging 33.3 unforced errors in his last three matches. That cannot be the case again if the two-time Davis Cup champion wants to capitalize on every opportunity.
Berdych is 7-3 in his past 10 matches overall.
Writer's Prediction
Djokovic (-1,750) wins it, 6-4, 6-4, 6-3.
Create a betting account now and score a Grand Slam of your own.

Comments
comments