The 2019 NASCAR Cup continues this weekend in Texas, where the engines will be revving for 500 miles.  Kyle Busch has won two of the last two editions of this race. Will he be able to dominate the track again? Or will another driver take home the top prize? Read on for a preview of two favorites, a pair of sleepers, and a long shot for this race.
Click here to make your NASCAR picks
Betting Preview for the NASCAR O'Reilly Auto Parts 500 Monster Energy Cup Series Race on March 31 2019
Where: Texas Motor Speedway in Fort Worth, Texas.
When: Sunday, March 31, 2019, green flag at 2:00 PM ET
Line: View current 2019 O'Reilly Auto Parts 500 odds
---
FAVORITE: KYLE BUSCH / BRAD KESELOWSKI
Kyle Busch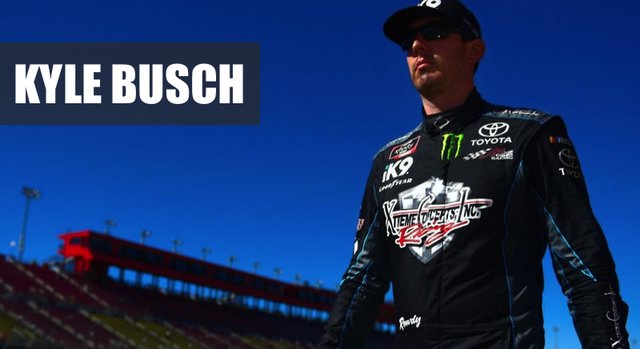 Apparently, Kyle Busch can't win it all. Although the Team Joe Gibbs racing star saw his two-race winning streak last week at Martinsville Speedway, but he still finished third, which extended another impressive streak. Busch, who paces the NASCAR Cup standings with 273 points – 37 more than any driver – has a podium finish in each of his last four races, including two wins in Phoenix and in California. Busch is the defending champion of the O'Reilly Auto Parts 500, having won it last year when he had 116 laps led in the race.
Brad Keselowski
Keselowski nabbed his second win of the season last week. He was the one that ended Busch's streak of first-place finishes, winning the STP 500 last week at the Martinsville Speedway. He's now finished inside the top three in three of four starts this season. While Keselowski hasn't won in Texas in his career, he's had five top five finishes and 15 top 20 finishes in 21 starts.
---
SLEEPERS: ERIK JONES
Erik Jones
Outside of finishing seventh in Atlanta on Feb. 7, there's yet to be something significant Jones has done so far on the season. But that's not a reason for bettors not to look at Kyle Busch's teammate. For one, Jones has three-straight top-10 finishes in Texas. He was 10th  there in 2017 as part of Furniture Row Racing before having back-to-back top-four finishes in the O'Reilly Auto Parts 500 and the AAA Texas 500, respectively, last year.
Clint Bowyer
Bowyer could be getting his groove back. After a disappointing 38th-place finish in California, Bowyer rebounded with a solid top 7 place last week at the Martinsville Speedway. It was his fourth top 15 finish and second top 10 of this season. In 26 starts in Texas, Bowyer has had 11 top 10s and 18 top 20s while also having an average finish of 16.23.
---
LONG SHORT: DANIEL SUAREZ
Daniel Suarez
It's fine if you're not confident in Suarez. It's the same reason why he's filed here under long shot. But Stewart-Haas Racing driver is coming off a race in which he tied his best finish of the season, ending up 10th at Martinsville last week – the same finish he had in Atlanta earlier this season. Suarez's best finish in Texas was 14th back in 2017 during that year's edition of the AAA Texas 500.
---
Writer's Prediction
Kyle Busch recovers and gets another first-place finish.
Click here to make your NASCAR picks
1,647 total views, 1 views today
Comments
comments