It took until the last day of the regular-season for the fourth-seeded Los Angeles Clippers to find out who their first-round opponent will be. Finally, they now know and can start preparing themselves against the No. 5 seed Portland Trail Blazers, who are making their third-consecutive appearance in the postseason.  And more importantly, Game 1 is set to commence this coming Sunday. Who do you think will deliver the first blow?
Read on for everything you need to know about the opening game of this Western Conference first-round series. And while you're at it click here for our preview of another series-opener between the Houston Rockets and Golden State Warriors.
Portland Trail Blazers vs. Los Angeles Clippers Betting Preview
Where: Staples Center, Los Angeles, California
When: Sunday, April 17, 2016, 10:30 PM ET
Line: Portland Trail Blazers at Los Angeles Clippers – view all NBA lines
TV Broadcast: TNT
Betting on the Portland Trail Blazers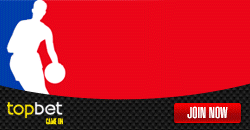 This Portland Trail Blazers' team is young and most of the players in its current roster don't have any playoff experience. But even so, the Trail Blazers are going to be a force to deal with, and the Los Angeles Clippers better be ready for them.
To be specific, the Clippers need to prepare for Damian Lillard and C.J. McCollum. Those two alone make up most of the points for Portland this season.
Lillard has cemented himself even more as one of the best scorers in the league today. The 25-year-old guard out of Weber State University is averaging career-bests of 25.1 points and 6.9 assists, while shooting 41.9% from the field.
McCollum, on the other hand, will undoubtedly win this year's Most Improved Player Award. From barely reaching 10 points per game in the 2014-15 season, he's boosted his scoring average to 20.9 point per game. McCollum's also been red-hot from the three-point area, shooting 42.1 percent.
As mentioned earlier though, this team is still quite young, and that lack of experience has been manifested through turnovers (14.6 per game).  And needless to say, the Trail Blazers can't afford to continue being careless with the rock if they want to steal Game 1 at Staples Center.
Portland heads into this game having won seven of its previous 10 games (4-6 ATS).
Create a betting account now and starting placing your bets on your favorite teams in the 2016 NBA Playoffs.
Betting on the Los Angeles Clippers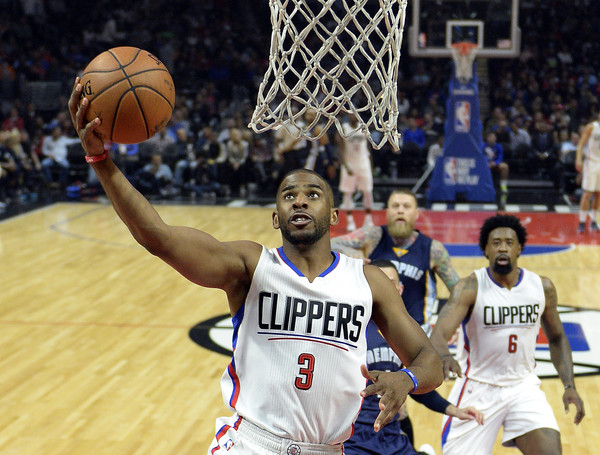 The Los Angeles Clippers set forth on a familiar journey once again. They'll be making their fourth-straight appearance in the playoffs this year, and will hope to finally at least advance beyond the semifinals. But before they can do so, the Clippers are in for a testy first-round series matchup with the Portland Trail Blazers.
Yes, the Clippers won the regular-season series with the Trail Blazers, 3-1, but that doesn't mean that they can start feeling even a bit complacent. The pair of Damian Lillard and C.J. McCollum, who both are averaging more than 20 points per game, can prove to be a very challenging task to overcome. Los Angeles' defense (100.0 points allowed) can't let its guard down at all especially in this series-opener at Staples Center.
Meanwhile, offense won't be a problem for the Clippers. They are currently seventh in the league in scoring (104.5 points), and a testament to this success is none other than Chris Paul. The former Hornets point guard is averaging 19.5 points with 10.0 assists per game in the regular season.  More importantly, Paul's ability to make plays and create open shots for his teammates will be very crucial in the entire series.
Speaking of which, the main beneficiary of Paul's passes has been arguably J.J. Redick. He's done a very good job in knocking down those wide-open treys throughout the year. Redick, who is posting 16.3 points per outing, is shooting 47.5% from down town, the second-highest in the NBA.
Lastly, you can't forget about the effect that DeAndre Jordan and Blake Griffin will provide. Those two should be able to impose their will in the paint against a relatively young Portland front court. Both are tallying 34.1 points and 22.2 rebounds combined this season.
Los Angeles is 8-2 SU and 5-5 ATS in its previous 10 home games.
Writer's Prediction
Clippers draw first blood, 107-100.
Create a betting account now and put your NBA predictions to the test!

Comments
comments