The Stanley Cup Final matchup between the San Jose Sharks and the Pittsburgh Penguins was bound to be a sensational one, and Game 1 of the series did not disappoint.
The Penguins took the opening contest with an offensive barrage. Can they repeat their superb performance from Monday in Game 2, or will the Sharks find a way to retaliate? Let's take a closer look at Wednesday's exhilarating showdown below.
In other sporting news, the PGA Tour heads to Muirfield this week for the latest installment of the famed Memorial Tournament. Check out our complete preview as well as our very own sleeper and long shot picks for that sweet golfing event right after this.
NHL News and Predictions
---
Sharks vs. Penguins Game 2 Preview
Where: Consol Energy Center, Pittsburgh
When: Wednesday, June 1, 8:00 PM ET
Line: San Jose Sharks (+115) at Pittsburgh Penguins (-135); total: 5.0 – view all NHL lines
TV Broadcast: NBCSN
---
Betting on the San Jose Sharks
Sadly for the San Jose Sharks, their Stanley Cup Final debut ended in defeat, falling 3-2 to the Pittsburgh Penguins in Game 1 of the series on Monday.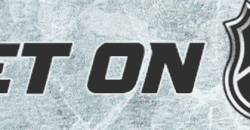 The Sharks were given a taste of their own medicine, having been outshot by the Penguins by a whopping margin of 41-26. Yet in spite of the limited number of scoring opportunities, Patrick Marleau and Tomas Hertl both found the back of the net.
What's got to be a major concern for San Jose, though, is how Joe Pavelski seemed overwhelmed by Pittsburgh's style of play. Pavelski, who leads the league with 13 goals in the playoffs, only ended up with two shots-on-goal in Game 1. He even had more hits (four) that shot attempts in trying to contain the Penguins' electric pace on the defensive end rather than getting good looks for some form of solid offense.
Still, San Jose has got to be thrilled with Martin Jones' inaugural Stanley Cup Final start. Jones made 38 saves on Monday, which is this postseason's best mark thus far.
A solid bounce-back effort shouldn't be a problem for the Sharks for as long as they've shaken off their Finals jitters already. They're actually 5-1 in the playoffs coming off losses, meaning that a Pittsburgh win in Game 2 is anything but a given outcome.
Betting on the Pittsburgh Penguins
To put it simply, the Pittsburgh Penguins were simply the better team on Monday in almost all facets of the game.
Nick Bonino provided the timely heroics with his game-winning goal in the third period – a perfect example of how Pittsburgh now-notorious "HBK Line" can take over and win contests. Bonino and fellow linemates Phil Kessel and Carl Hagelin combined for 13 of the Pens' 41 shots in Game 1.
Not only that, but third-line winger Bryan Rust also continued his fantastic form of late. The 24-year-old Rust found the back of the net with his lone shot attempt of Monday's contest in the first period, extending his goal-scoring streak to three games and a total of five points during that span.
Defense also played a huge role for the Penguins in slowing down the Sharks' high-powered attack, as they mustered up six more takeaways than their opponent (10-4). And with that, the team also saw its odds at winning Lord Stanley's trophy shoot up to -220 as of this writing.
Considering their rather glowing 8-3 home record in this postseason, the Pens are in prime shape to leave Pennsylvania with a commanding two-game series lead indeed. They just can't let the Sharks – the best road team in the regular season – regain their composure and steal Game 2 this Wednesday night.
Writer's Prediction
The Sharks (+115) rediscover their firepower to win Game 2, 4-2, and even the series at one game apiece.
Create a betting account now to get in on all the fast-paced action from the Stanley Cup Playoffs in an instant.

Comments
comments