St. Louis attempts a sweep of the Nationals while Tampa Bay looks to capitalize on their chance to pull the plug on the Yankees' postseason hopes.
Sports Betting Preview for September 25
Top Stories in Sports Today
Baseball: Jason Giambi Slams Walk-Off Homer, Cleveland Edges White Sox
The Indians leaned on 42-year old Jason Giambi's heroics to keep their hold of the second AL wild card spot. Giambi smacked a two-run homer in the bottom of the ninth inning with two outs left to give Cleveland a 5-4 win over the White Sox.
Baseball: Michael Wacha Flirts With No-Hitter as Cards Blank Washington
Wacha lost his bid for a no-hitter after Ryan Zimmerman legged out a single in the top of the ninth inning. Nevertheless, the Cardinals won, 2-0.
Baseball: Detroit Secures Playoff Spot After Beating Twins
Doug Fister struck out seven in six innings of work to lead the Tigers past Minnesota, 4-2. The win earned Detroit its third straight appearance in the postseason.
Top Bet Games to Bet On
MLB
Washington Nationals vs. St. Louis Cardinals (1:45 PM ET)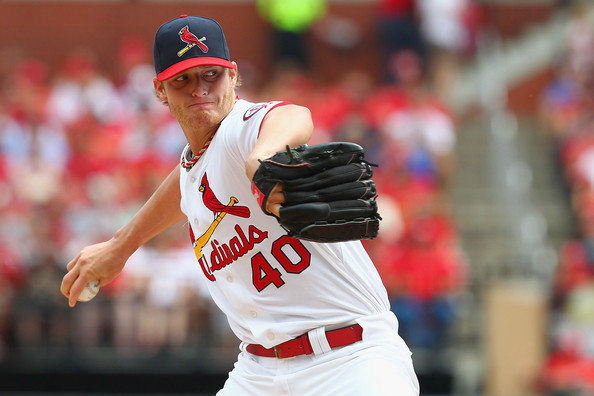 Pitching Match-up: Nationals RH Jordan Zimmermann (19-8, 3.18 ERA) vs. Cardinals RH Shelby Miller (14-9, 3.12 ERA)
With only four games left to play in the schedule, the Cardinals are getting closer and closer to securing their first division title since 2009. They could also bid Washington goodbye this season by sweeping the Nationals in their penultimate regular season series. Shelby Miller will have a tough act to follow as rookie Michael Wacha narrowly pitched a no-hitter in St. Louis' 2-0 shutout of the Nationals last night. St. Louis is now 4-1 in their last 5 games.
Odds: Washington (+102) vs. St. Louis (-112), O/U: 7.5
Though his team is out of the running for a postseason spot, Jordan Zimmermann still finds this game important. The right hander is eyeing his first 20-win season since breaking into the league in 2009. The Nationals are 4-1 in Zimmermann's last 5 road starts.
Tampa Bay Rays vs. New York Yankees (7:05 PM ET)
Pitching Match-up: Rays LH David Price (8-8, 3.43 ERA) vs. Yankees RH Phil Hughes (4-13, 5.07 ERA)
The Rays are hitting their stride at the right time as evidenced by their string of victories that shot them to the top spot of the AL Wild Card race. But they're still not out of the woods with the Indians and Rangers closely trailing behind. Tonight, they have a chance to pull the trigger on the Yankees' season if they get win in New York. Tampa Bay is 5-0 in their last 5 games.
Odds: Tampa Bay (-170) vs. New York (+150), O/U: 7.5
Only a miracle involving catastrophic collapses by all teams ahead them in the standings could give the Yankees a spot in the postseason. Hopeless and all, the Yankees remain lethal to the postseason aspirations of Tampa Bay. The Bronx Bombers are 4-1 in Phil Hughes' last 5 starts.
[sc:MLB490banner ]
For the most comprehensive list of NFL, NCAAF, and MLB game odds and betting lines, plus other sports, visit Top Bet Sportsbook.
1,924 total views, 2 views today
Comments
comments