First Football Season:
An Ohio State University undergraduate by the name of George Cole is generally given credit for organizing the school's first intercollegiate team. He persuaded Alexander S. Lilley to coach the squad and brought in a renowned Princeton fullback and soon-to-be coach of the Purdue Boilermakers, Knowlton L. "Snake" Ames to familiarize the team with fundamentals. The Buckeyes won their first game, played on Saturday, May 3, 1890, at Delaware, Ohio, against Ohio Wesleyan University.
The Name:
The buckeye is a tree native to Ohio and particularly prevalent in the Ohio River Valley, whose shiny dark brown nuts with lighter patches resemble the eye of a deer. The tree has become the symbol of the state of Ohio for its native, tenacious, attractive and unique traits. The university adopted the term as the name for their athletic teams.
Conferences:
Big Ten, OAC, Independent
The Home Field:
Ohio Stadium (1922–present), capacity – 106,102
The Championships:
National Championships: 7 (1942, 1954, 1957, 1961, 1968, 1970, 2002)
Conference Championships: 36
Bowl Appearances: 43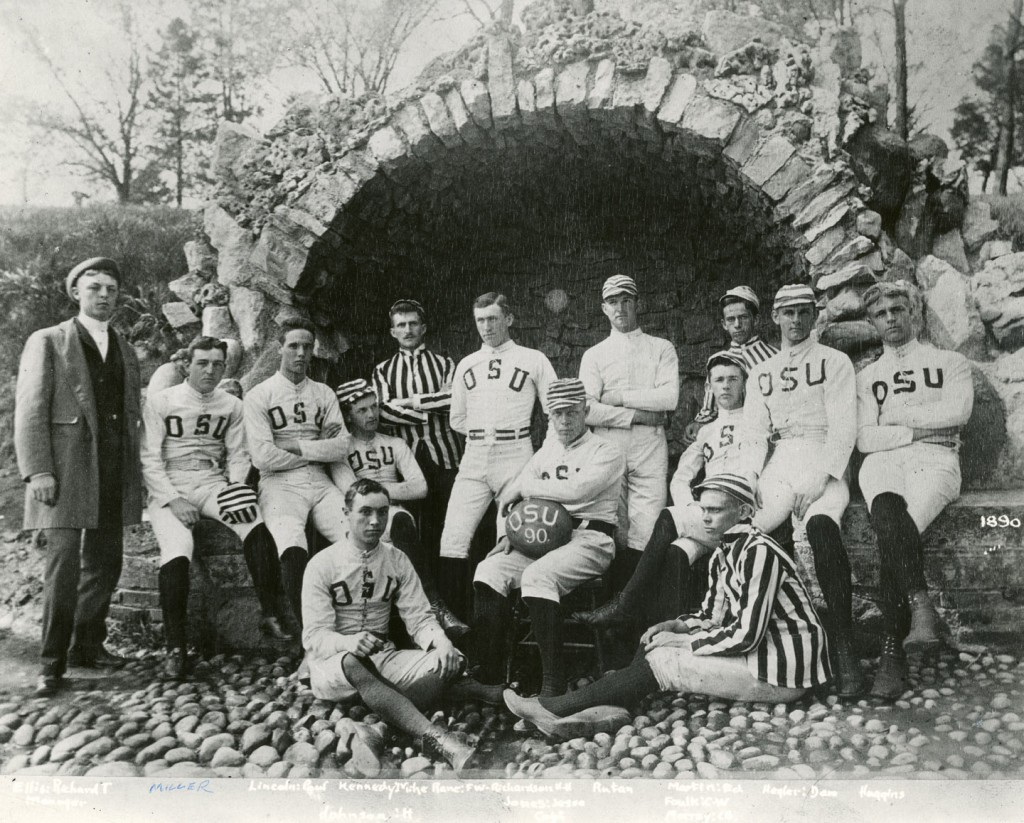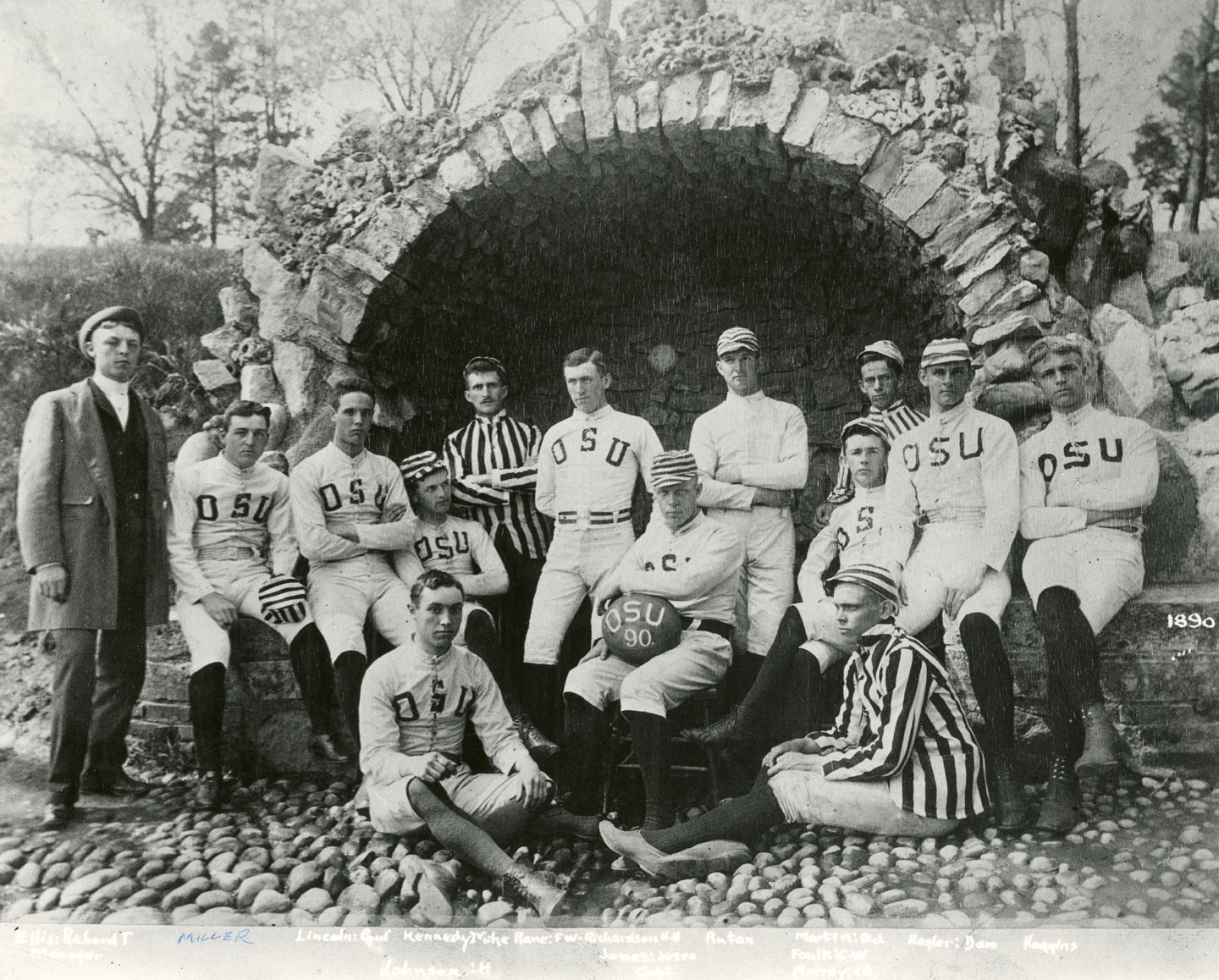 2013 Ohio State Schedule:
See the latest betting odds and lines of the Buckeyes by visiting Top Bet Sportsbook.
August 31 vs. Buffalo
September 7 vs. San Diego State
September 14 at California
September 21 vs. Florida A&M
September 28 vs. Wisconsin
October 5 at Northwestern
October 19 vs. Iowa
October 26 vs. Penn State
November 2 at Purdue
November 16 at Illinois
November 23 vs. Indiana
November 30 at Michigan
Tune in to Top Bet Sports News for more on the Ohio State Buckeyes updates and news this 2013 College Football season.
[sc:NCAA490banner ] [sc:OhioStateArticles ]
5,968 total views, 1 views today
Comments
comments